Tackle helps your team maximize your resources by giving insights into your team's time. It seamlessly integrates with your existing calendars, automatically records your client interactions, and helps you grow revenue by focusing on the real things- your clients and your projects.
* No Credit Card Required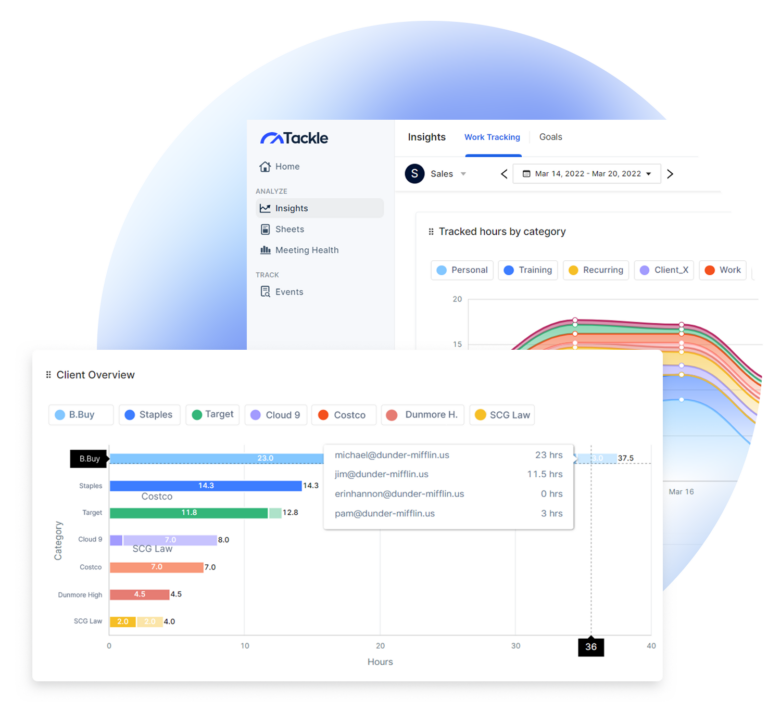 Allocate your resources like a pro
Get a clear picture of your team's time
Get deep insight into where your team is spending their time. It can answer questions like: which client or project is taking most of your resources? or which team member is spending the majority of their time with a particular client? With deep calendar integration, it only takes a few clicks to generate these insights from your existing events.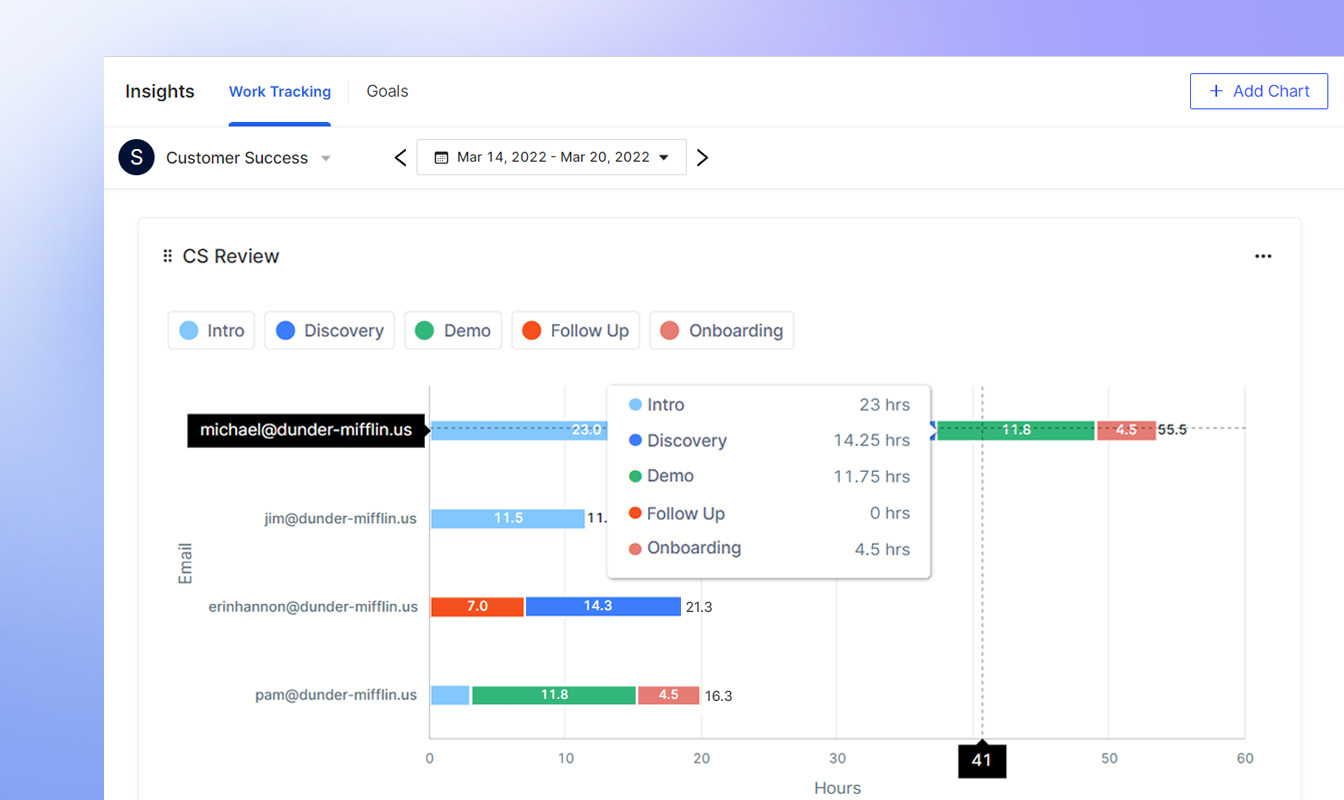 You can't manage what your don't measure. Tackle helps align your workforce with your business objectives so that teams and projects are focused on high-revenue generating clients or accounts and can prioritize workloads among otherwise competing demands.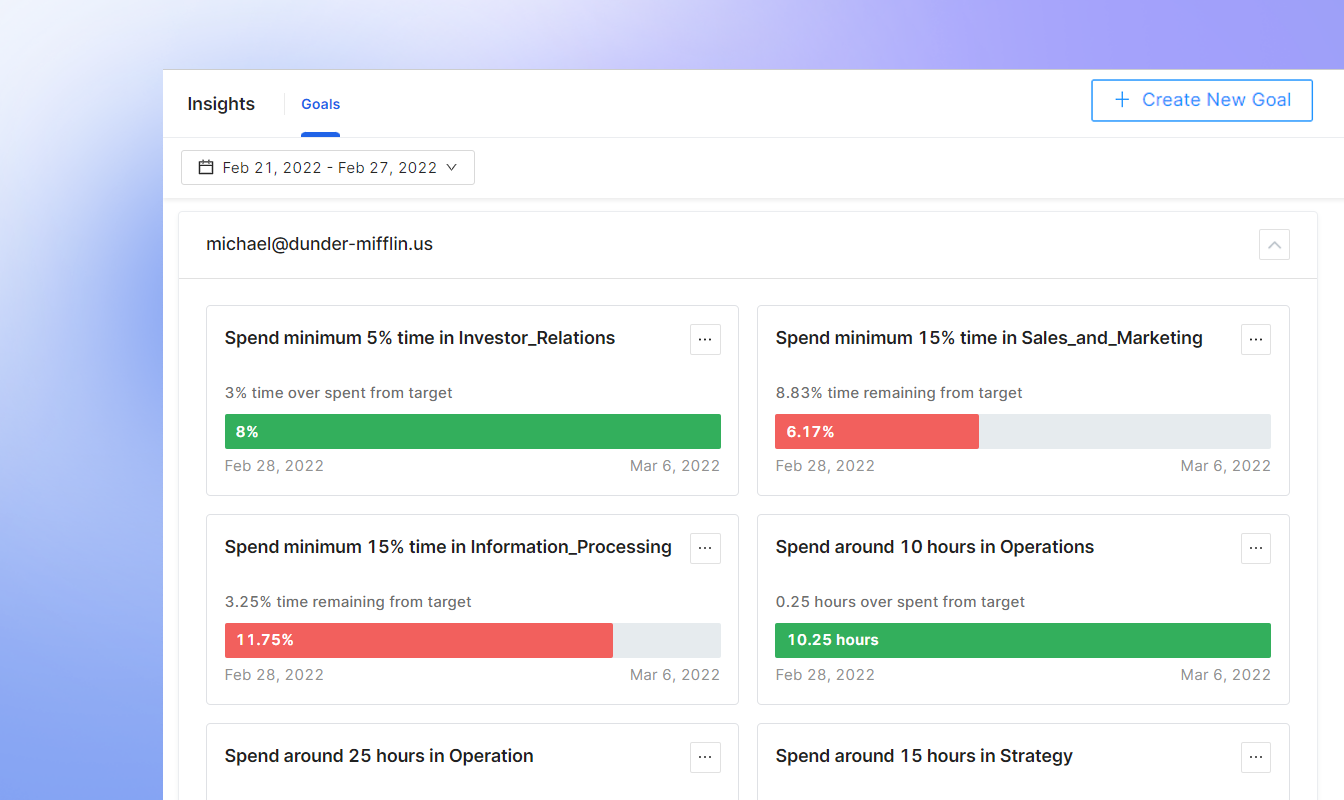 Time tracking everywhere and anywhere
Tackle saves your team from the headache of manually entering time by integrating with your teams existing calendars and automating time tracking. So there are no surprises or omissions when it comes down to billing or timesheet paperwork later (more $ save).