Export Google Calendar to Google Sheets
View your Google calendar events all together or look at the total hours spent over a certain period by exporting your calendar events to Google Sheets.
* No Credit Card Required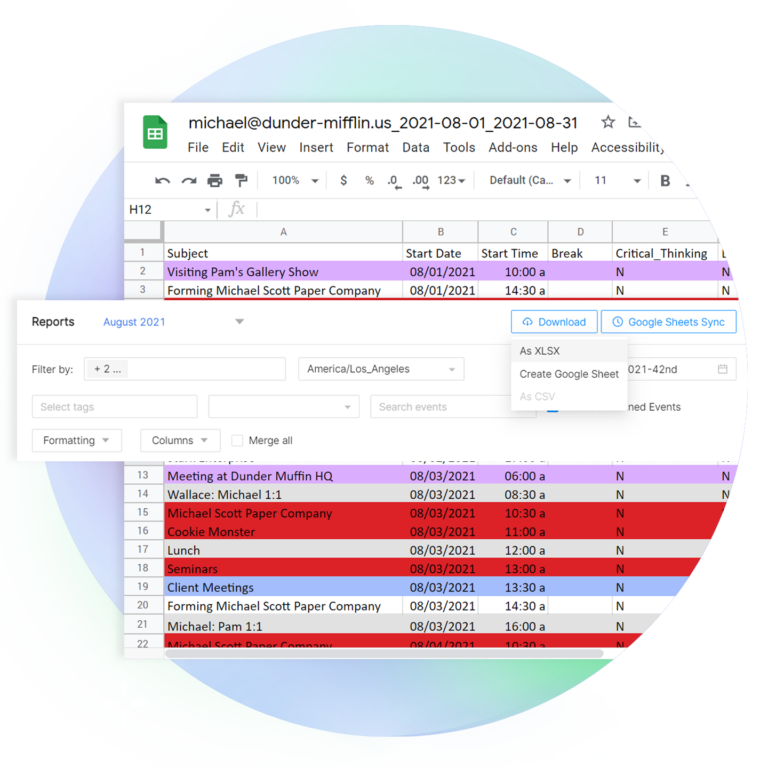 How To Export Google Calendar Events To Google Sheets
With Tackle you can export your Google Calendar to a Google Sheet in just 3 easy steps!
Sign in with your Google account
Filter and Format your calendar data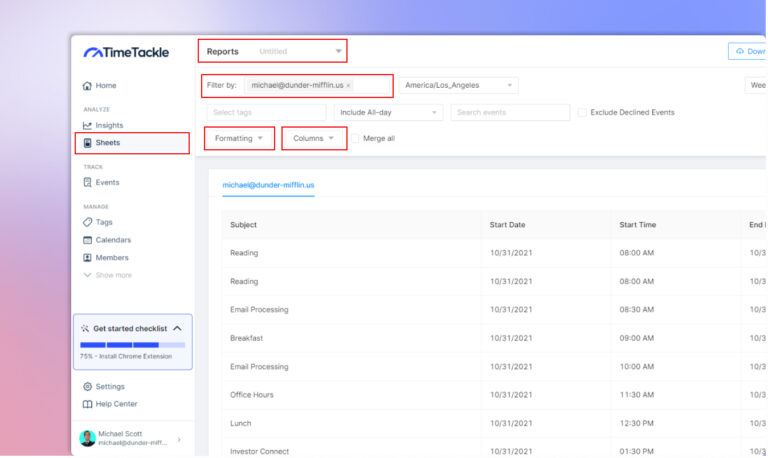 Export your file to Google Sheets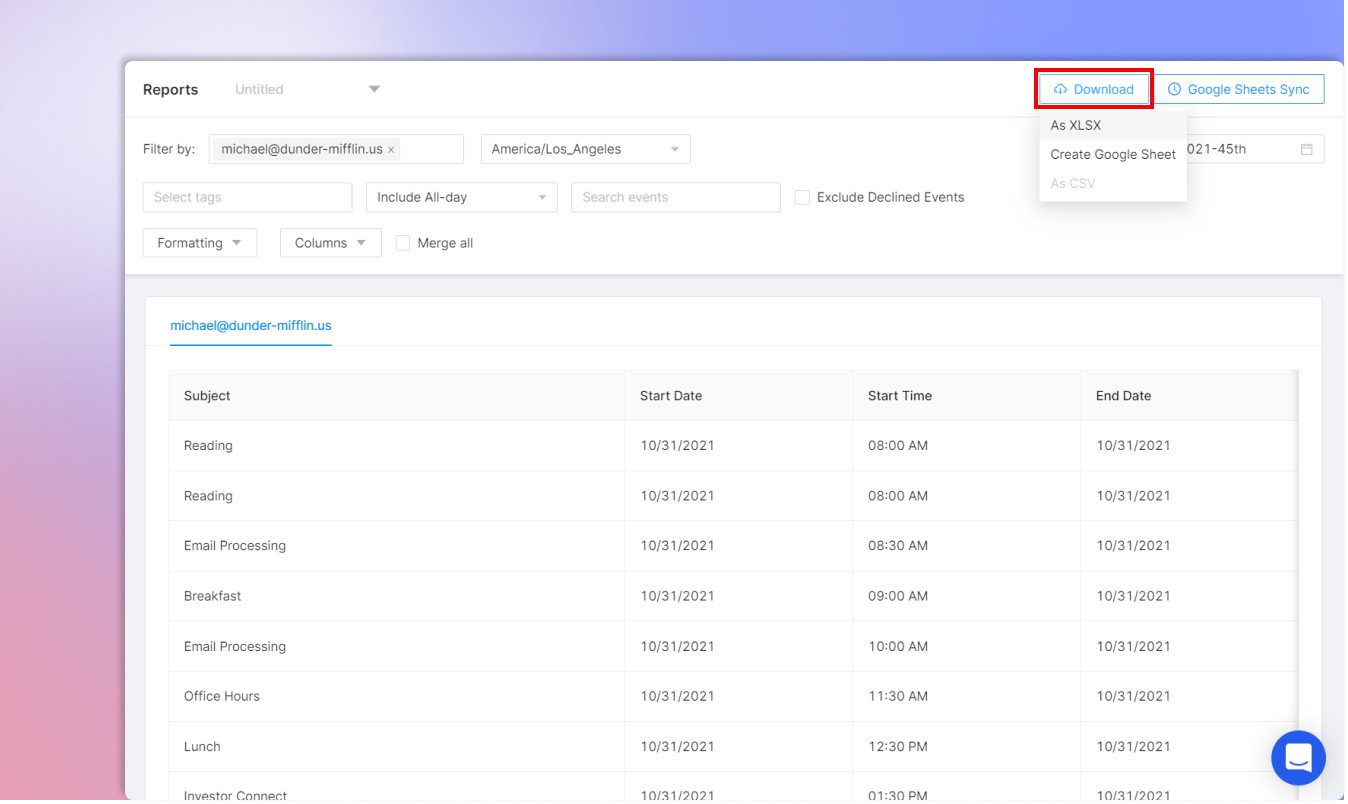 Google Sheets is a web-based tool that enables users to create, edit, and share spreadsheets in real time.
Google's product includes standard spreadsheet functionality such as row and column addition, deletion, and sorting. However, unlike other spreadsheet tools, enables numerous geographically dispersed users to work on a spreadsheet simultaneously and communicate using the built-in instant messaging program. Spreadsheets can be uploaded straight from users' desktops or mobile devices. The application saves all modifications immediately, and users can view the changes made by other users in real time.
Benefits of Exporting Google Calendar to Google Sheets
When you open Google Calendar its easy to get lost with all your events, tasks, goals, etc. View all your calendar events together after exporting your Google calendar to a spreadsheet along with the duration of every activity, where it was held, etc. Say goodbye to event by event clicking and save time!
A spreadsheet of calendar events helps you to process quickly where and how much time you've been spending. This helps immensely to spot time sinks and whether you've been neglecting to invest time in tasks that needed your input.
Employee by employee and project by project analysis is easier when the spreadsheet shows the events from your Google calendar app. This is particularly applicable when calculating the pay of part-timers or employees who are paid on an hourly rate.
Access your calendar data anytime, even when you're away from the Wi-fi, with the help of all your calendar events exported to a spreadsheet. You can edit or add data to get customized reports.
You can securely and reliably export Google calendar to Excel, Google Sheets, CSV or even PDF.
Your Google calendar events are essentially records of all your work-related activities. Tackle allows you to import calendar and extract the data and use them in new ways to streamline and automate your workflows. Convert any ics files to csv file for CRM purpose. You can also create custom reports with the data to analyze how you or your team are spending time as it directly impacts your business efficiency. Tackle also provides many ways to format, aggregate, and filter calendar data to fit your use case so that you can use it your way.