Export Google Calendar to PDF
Automate your daily work report sharing by exporting your Google calendar to pdf.
* No Credit Card Required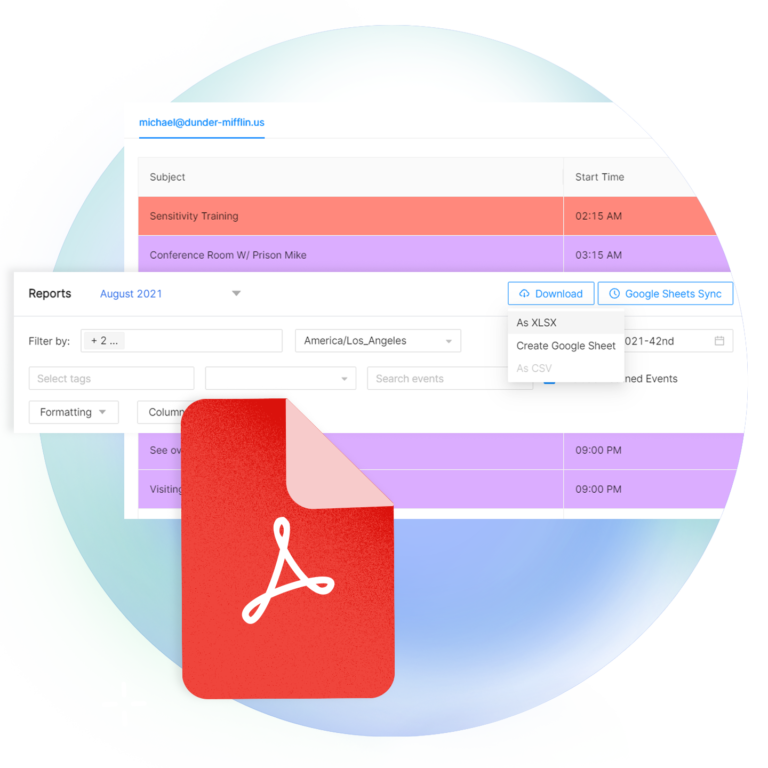 A PDF or portable document format is a file type that shows all the elements of another file type like MS Word, MS Excel, etc. in an electronic format. You can't make any changes to the PDF file but you can navigate, zoom in or out, take prints, or share over email.
One of the primary reasons why the PDF format is so popular  today is because of its ease of creation. The vast majority of programs allow you to save your current file as a PDF, allowing you to easily copy, distribute, or move the PDF file elsewhere.
Benefits of Exporting Google Calendar to PDF
If you're sharing your calendar events with team members just as an information tool, you can save google calendar as a PDF file as the contents in it cannot be edited. Therefore, the original content cannot be manipulated. Moreover, for greater security, the pdf file allows it to be password-protected.
There is no danger of broken fonts, uneven spacing, or any other formatting faux pas when you're saving google calendar in pdf file format. Other types of files may face formatting problems when transferred from one computer to another due to even minor differences in system versions. Hence, the pdf is a safe file to present your information to clients or others without any distortion.
As PDF files are compact, they don't occupy too much space in your computer hard disk. This feature also makes it easily shareable over email as you don't need to wait for eons for it to be attached or downloaded.
A pdf document retains the superior quality of a text or image file and therefore, there is no resolution loss when you convert Google Calendar as a PDF document. The texts and numbers can be read clearly.
You can view a PDF file in the same way across all major operating systems like Mac, Windows, iOS, and Android. Therefore, there is no chance that the recipient of a pdf file would not be able to view it.
If you have embedded hyperlinks in your original document, it will be visible and functional in the pdf format as well. Therefore, you can be guided to your browser from a link in a pdf file.
How To Export Google Calendar To PDF
The quickest way to export all your Google Calendar(s) to PDF file are shared in the steps below.
Sign in with your Google account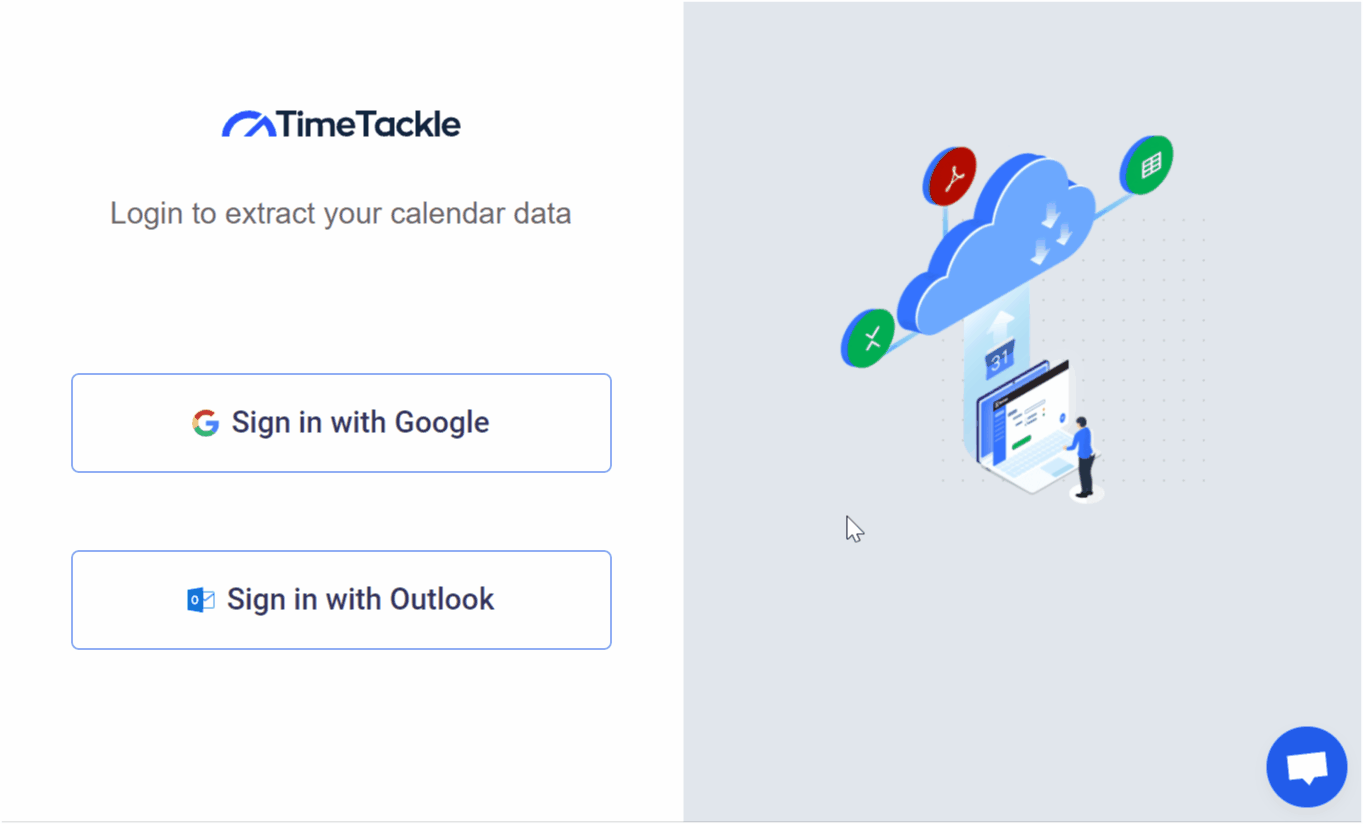 Select the data fields and preview your calendar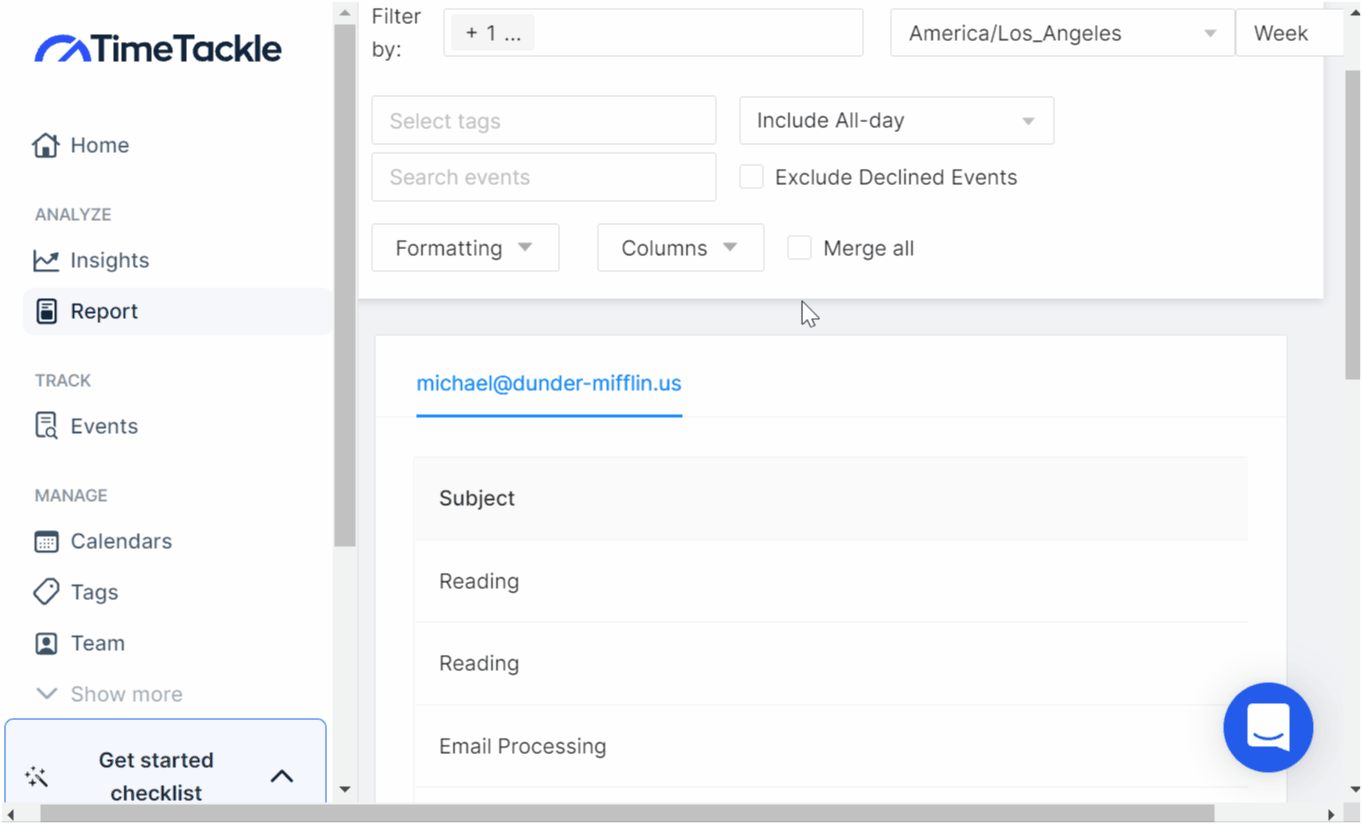 Download your .XLSX report