Time flies but we help you not lose sight of it
Time is the most powerful force in the universe. TimeTackle helps you harness it.
* No Credit Card Required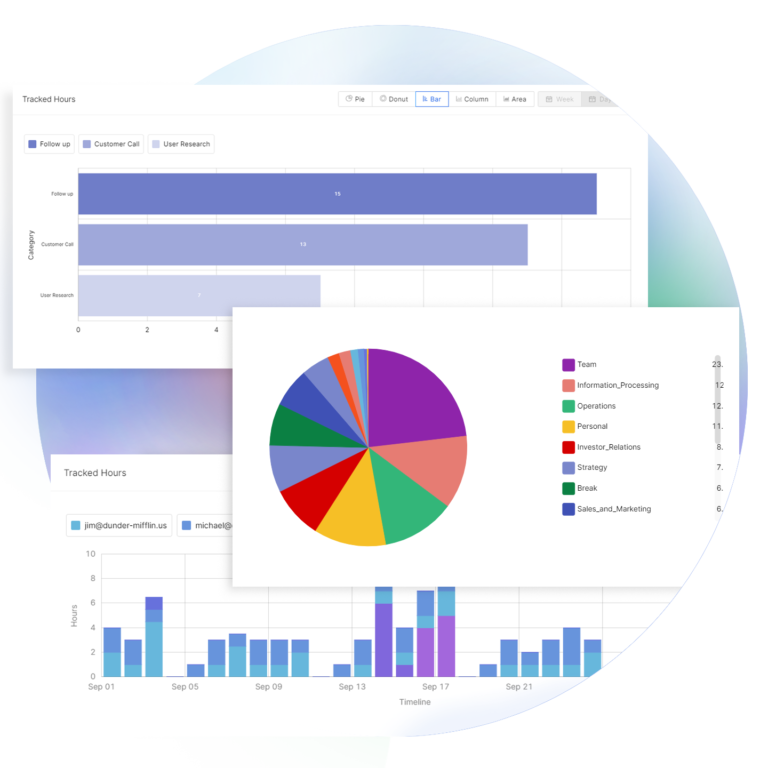 Know how you spend your time to the T
TimeTackle Tag and Track feature, tag your calendar events so you can be aware of what's actually happening with your time. Know just how many meetings you're doing in a day.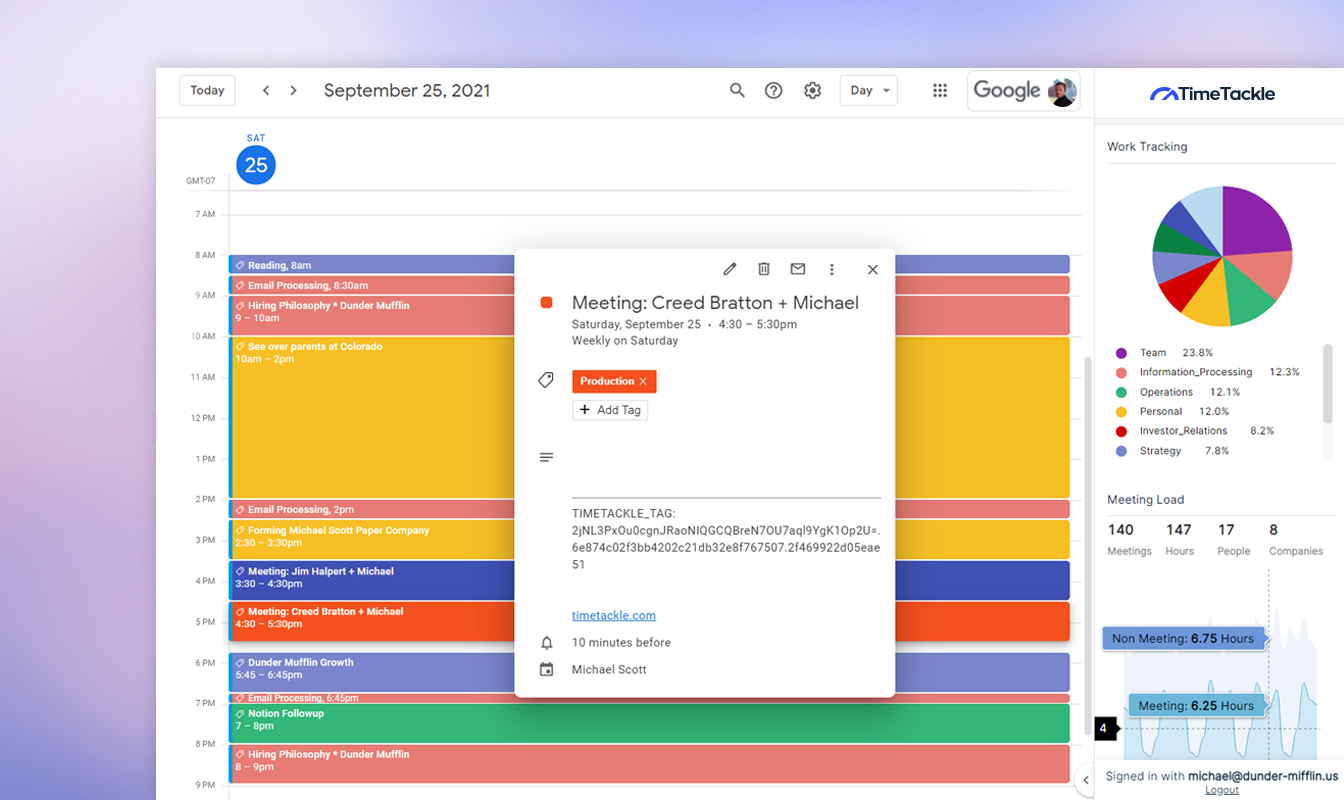 Get a grip on your schedule
Decrease time spent working during weekends by 90%. With data-driven insights and reports take back control of your time. We help you to stop feeling helpless and get meaningful work done.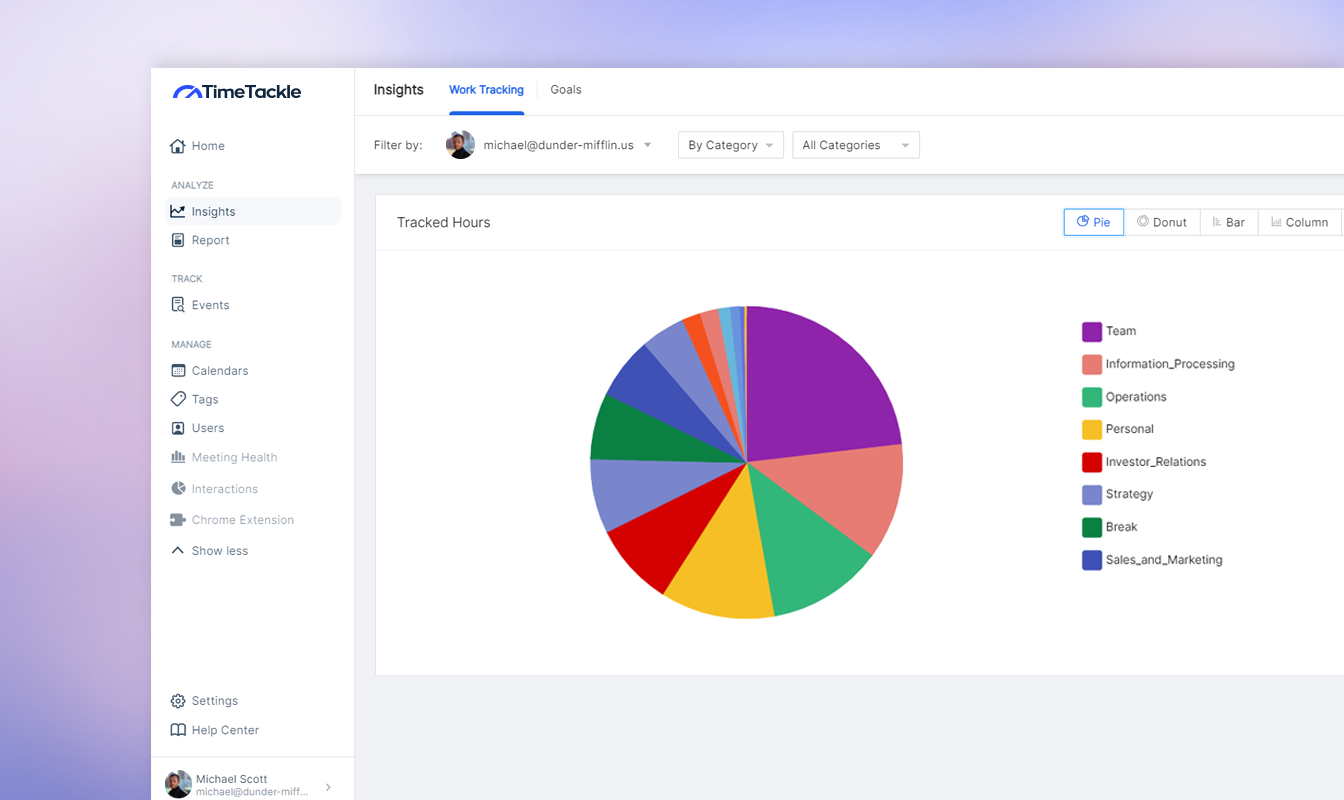 Spend your time consciously
57% of leadership time is spent in actions that are not aligned with goals. With TimeTackle focus on your core KPIs and measure how far you are from ideal time allocation. Align and adjust your schedule for the highest ROI.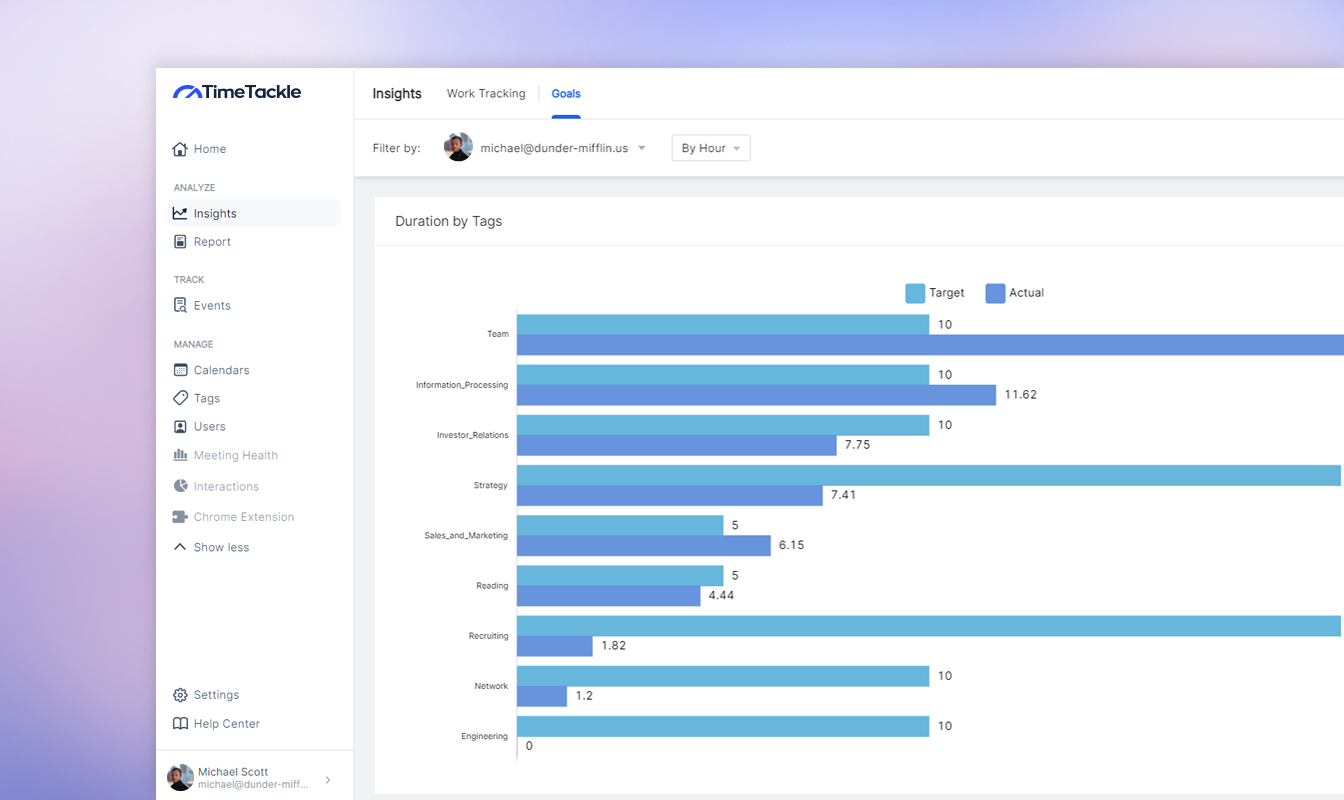 Improve time spent on yourself by 20%. Design your schedule so that you can get your 'me' time- whether it is for personal improvement, self care, or for reflecting on your work.