Time flies but we help you not lose sight of it
57% of leadership time is spent in actions that are not aligned with their goals. Use Tackle to run calendar audits and 10x your ROI on time spent.
* No Credit Card Required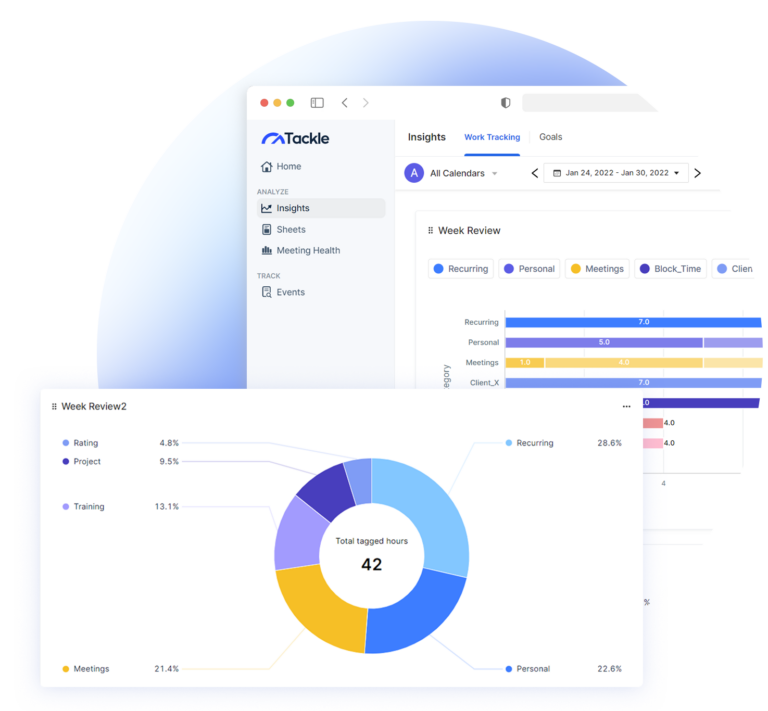 Know how you spend your time to the T
Effortlessly categorize your calendar events right from your Google Calendar or using Tackle's automatic rules and suggestions.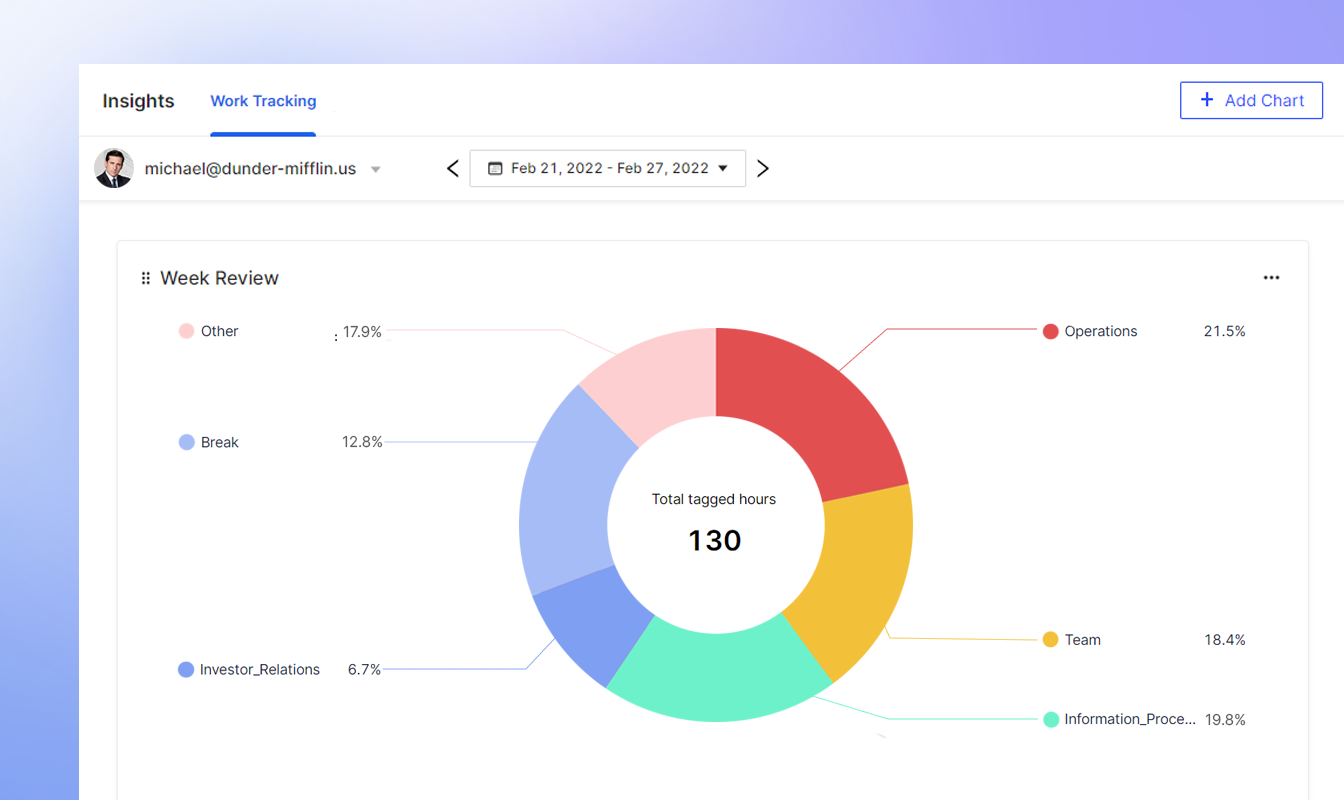 Get a grip on your schedule
Take back control of your time with data-driven insights generated from your calendar events. Find where your schedule is misaligned and create space for more impactful work.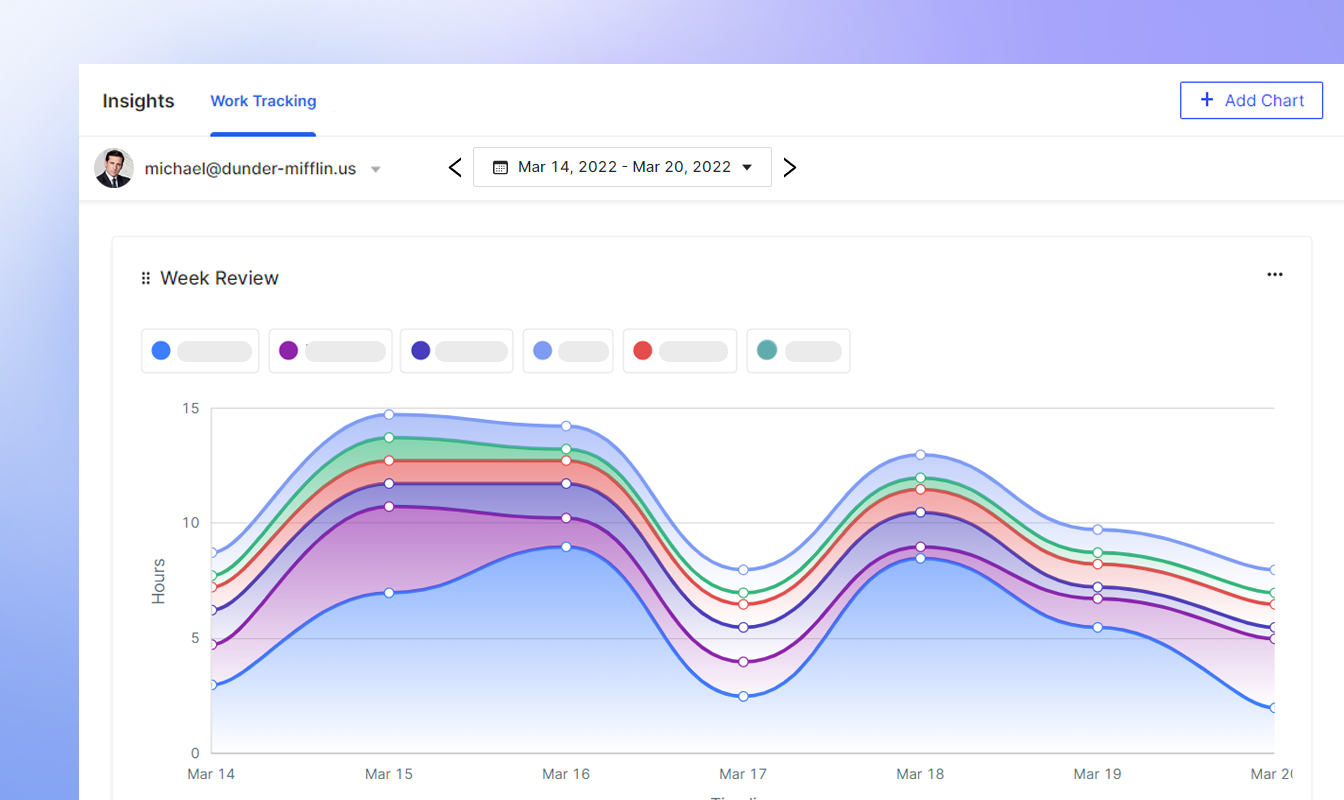 Spend your time consciously
Organize your calendar and pre-allocate time for each bucket. Measure how far your calendar is from your goal state and align and adjust your schedule for maximal ROI on your time and energy spent.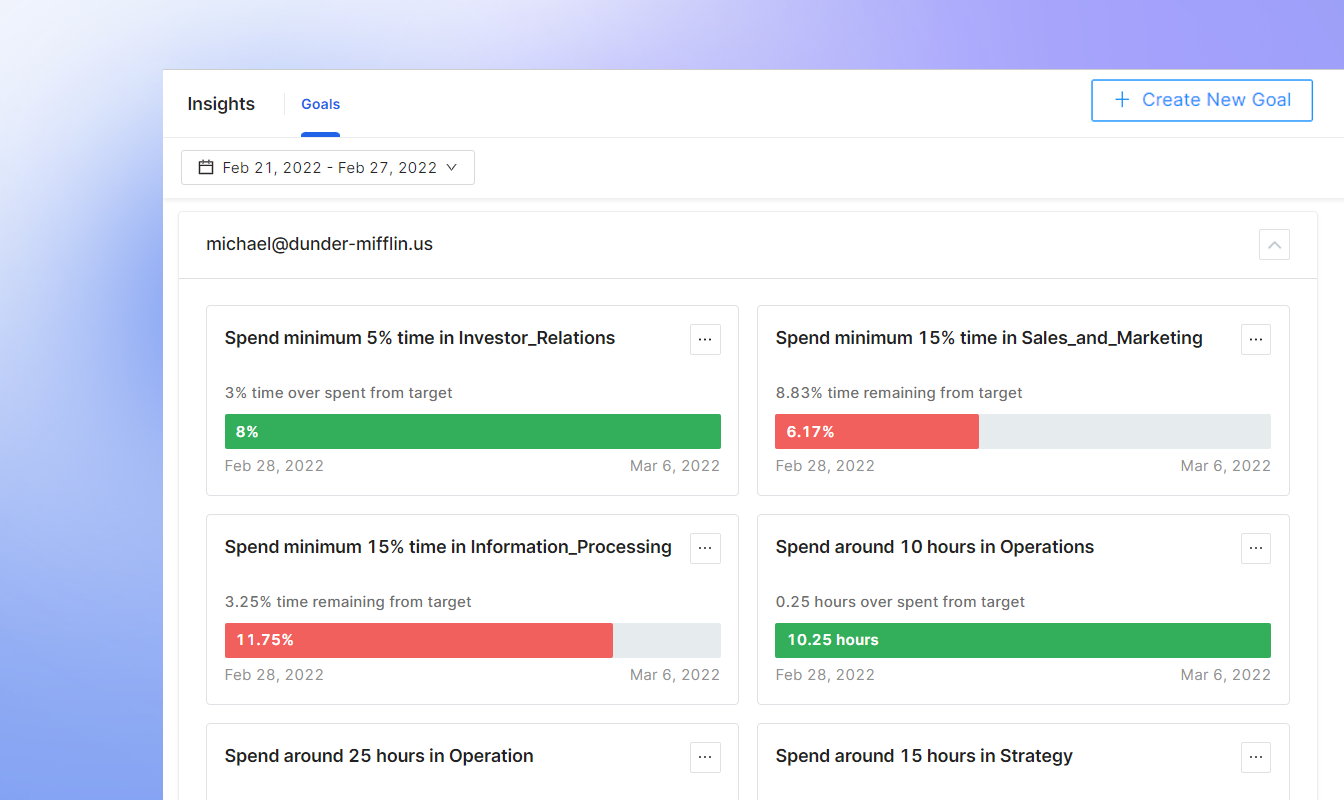 Design your schedule to protect strategy time or self-care time. Reduce context switch by clustering similar events together with time blocks. Automatically schedule your 1:1s and office hours to stay connected with your team.