Engineering team, Product and Design teams
Reduce dysfunctional meetings
Measure and track your company's meeting health with meaningful analytics. Enable AI-generated meeting policies to improve deep work time, reduce meeting fatigue, and improve cross-team engagement. 
* No Credit Card Required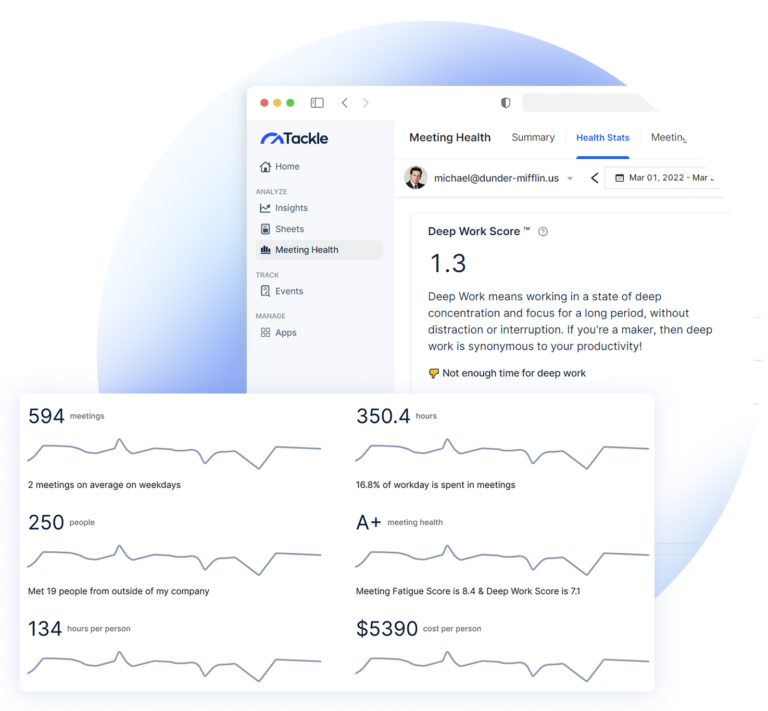 Measure and improve your team's meeting health
You cannot fix what you cannot measure. Tackle gives you the numbers to optimize for (like Meeting Fatigue Score or Deep Work Score). Track and compare your progress over time across different teams. See how far you are from the baseline, create concrete time-saving goals, and measure results using real calendar data. No extra work is needed form your team.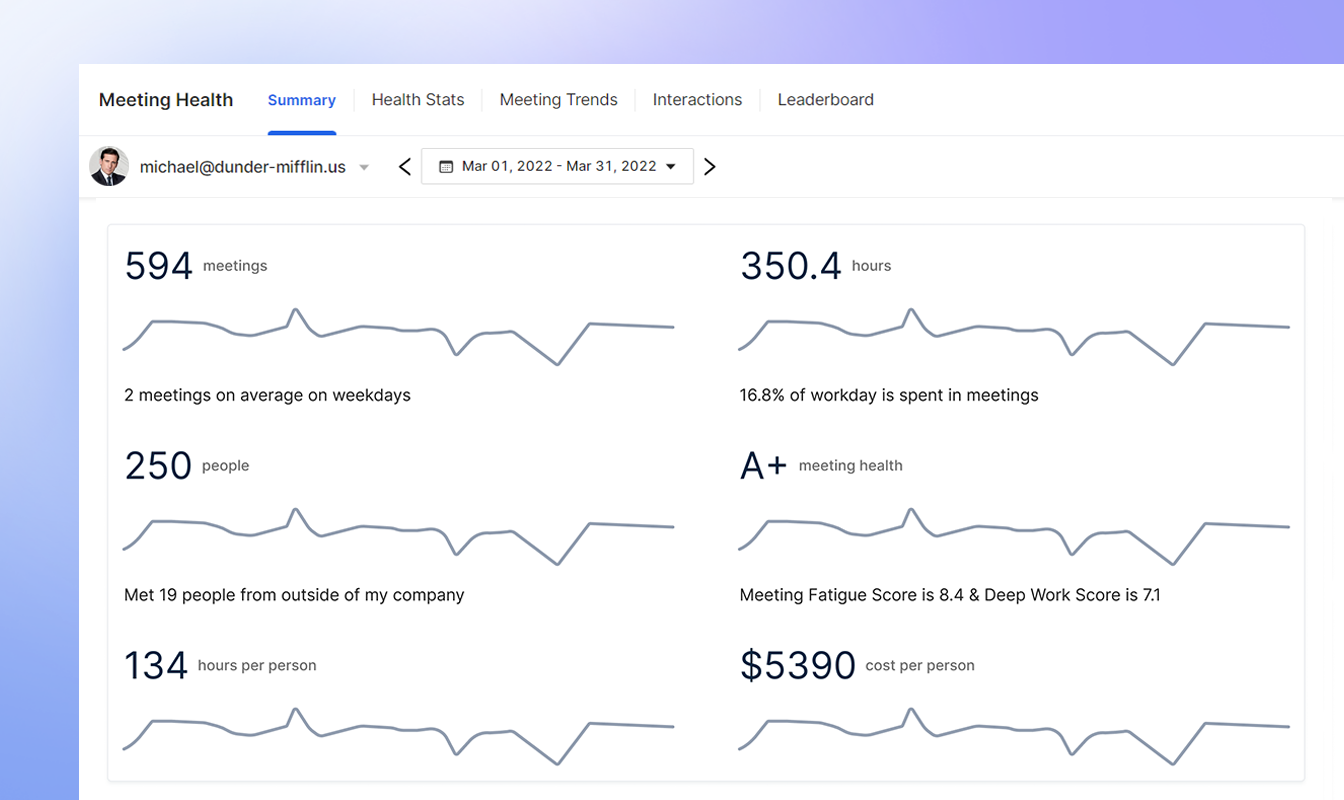 Meeting policies and goals
Design a meeting schedule that works for you
Create company wide meeting policies (like No Meeting Wednesday) and track how teams are adapting to the policies. Each team can also set their own meeting goals and discover trends and opportunities to improve with monthly reports.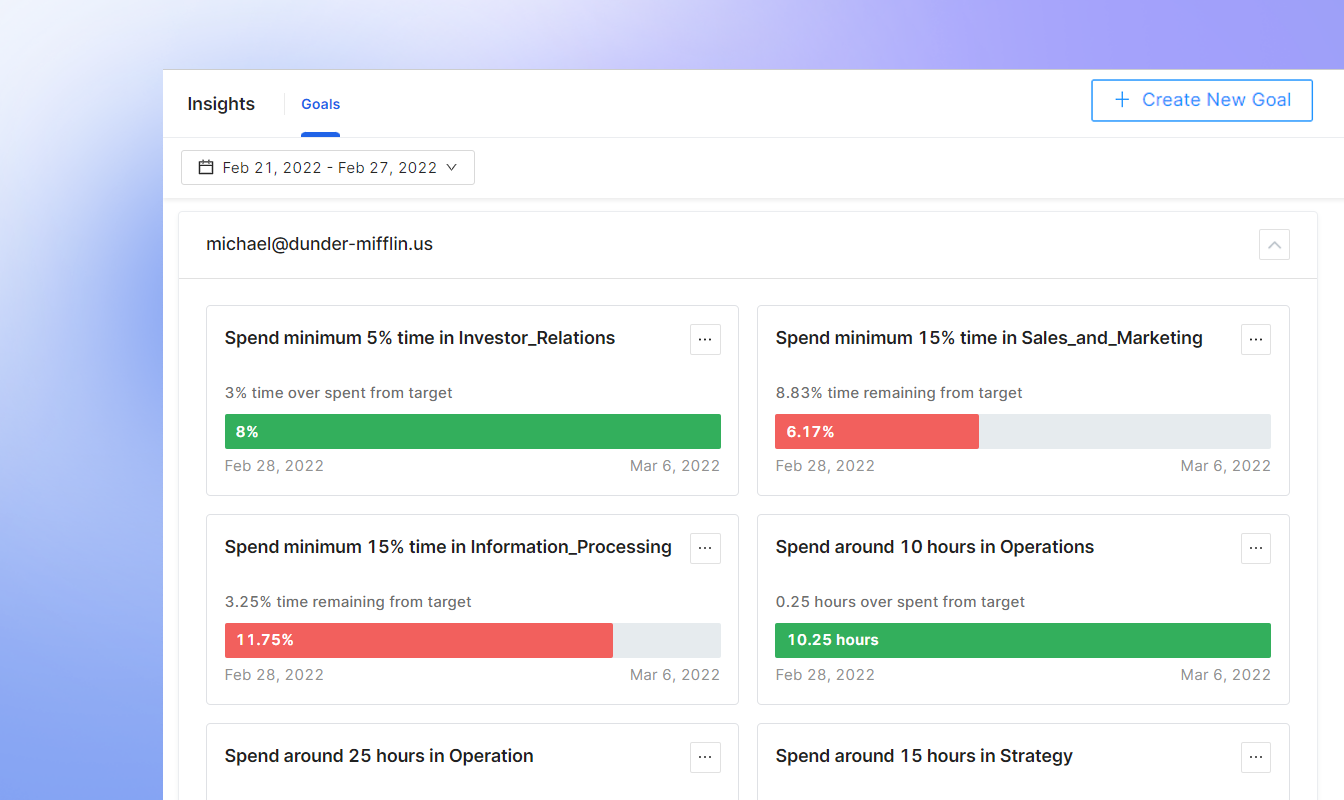 Meeting organizers get recommendations to move their meetings to more appropriate times. Tackle's scheduling assistant finds the best time to schedule a meeting and helps adopt the best practices and company policies to protect team's valuable time and reduce unnecessary energy drain.