Simple time tracking for higher productivity
Get insights into your projects with powerful built-in time tracking tools designed to minimize redundancy and create work as a team.
* No Credit Card Required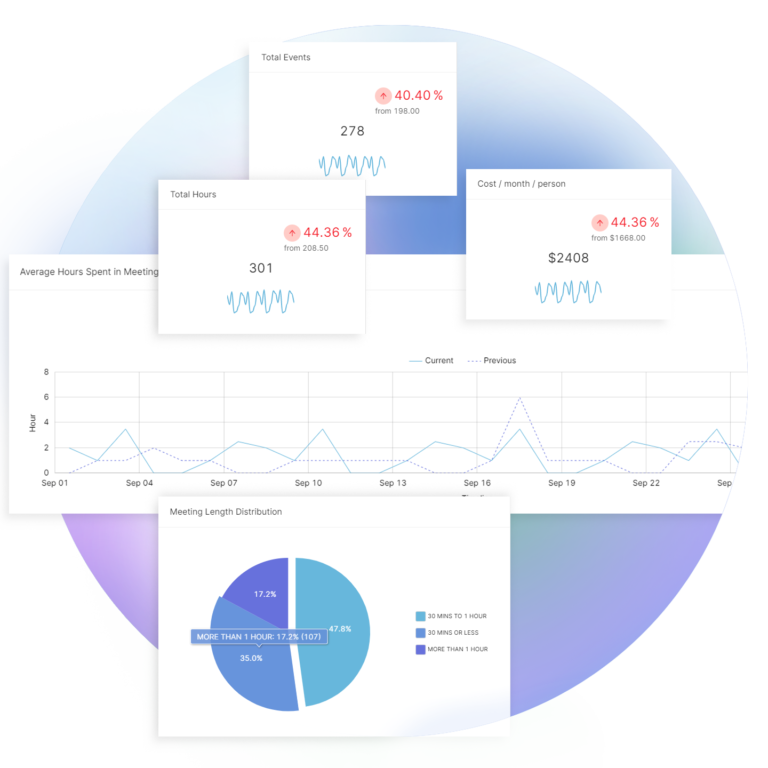 TimeTackle dashboard simplifies time tracking and billing for design and engineering teams. Get a  comprehensive overview of your working hours and tasks in one location that is synchronized across your teams.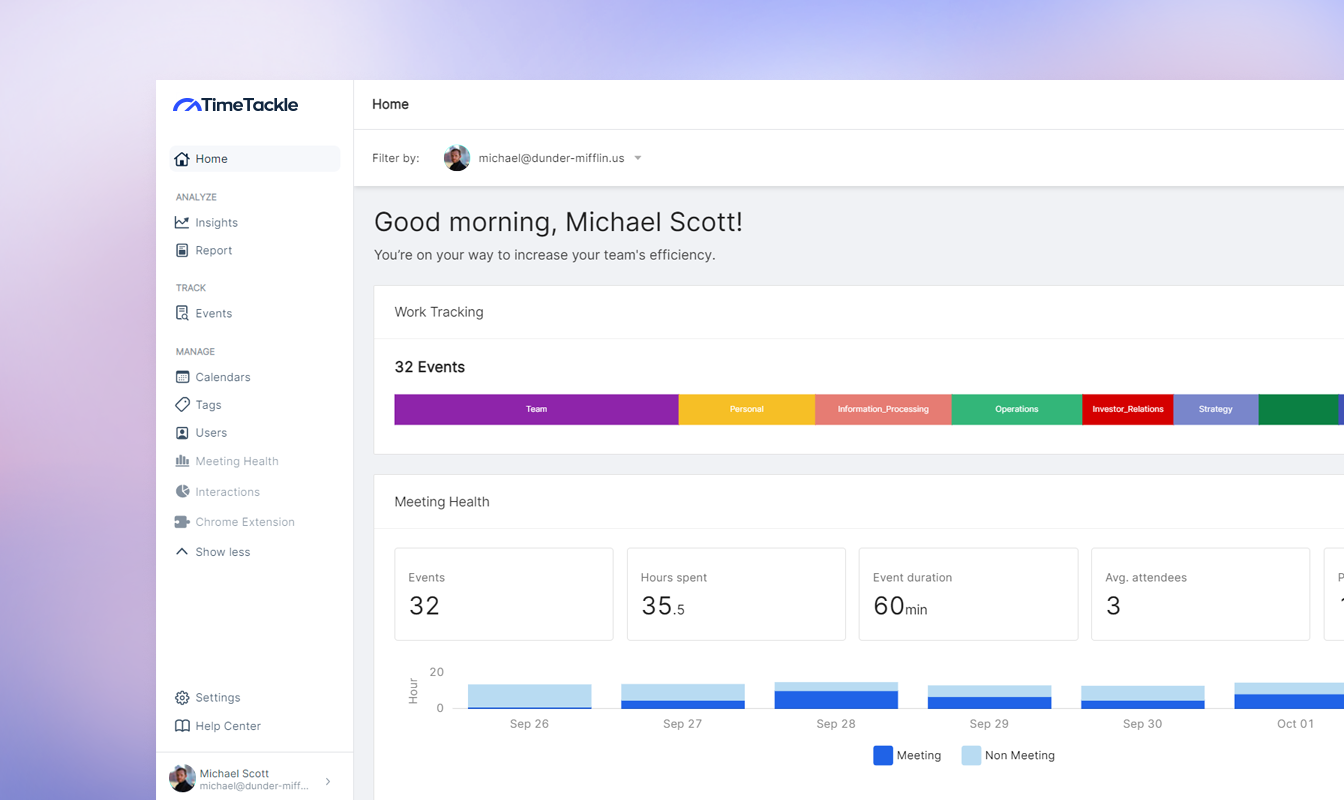 57% of a team's time is spent on non-productive activities not aligned with their goals. Analyze your team's productivity across resource units, projects and maximize your time management skills/ match your strategic priorities by setting goals and comparing with actual reports.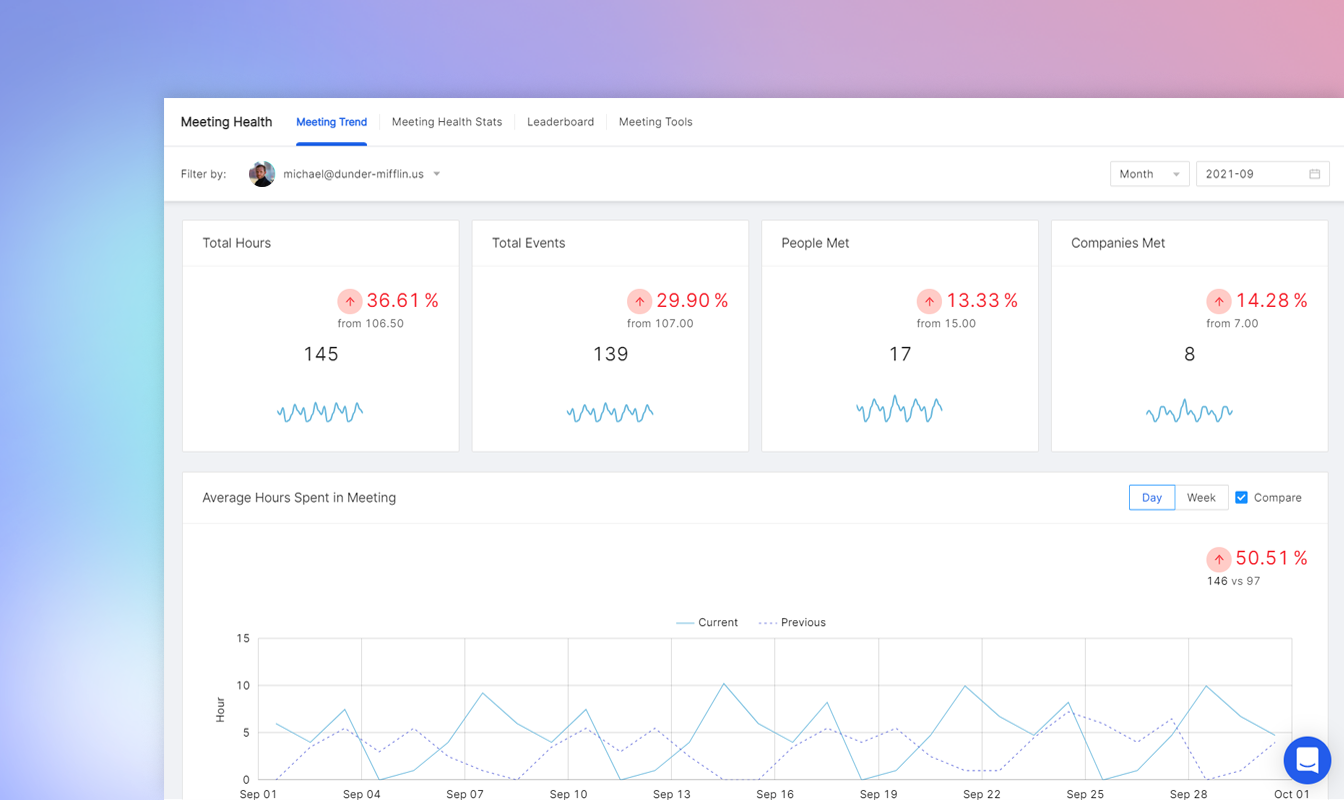 On average 72% of a team's time is spent in sync meetings. Stay on top with TimeTackle's Calendar Analytics, you can discover unessential meetings directly from your calendar even before they become time management problems and carve out time for your core priorities.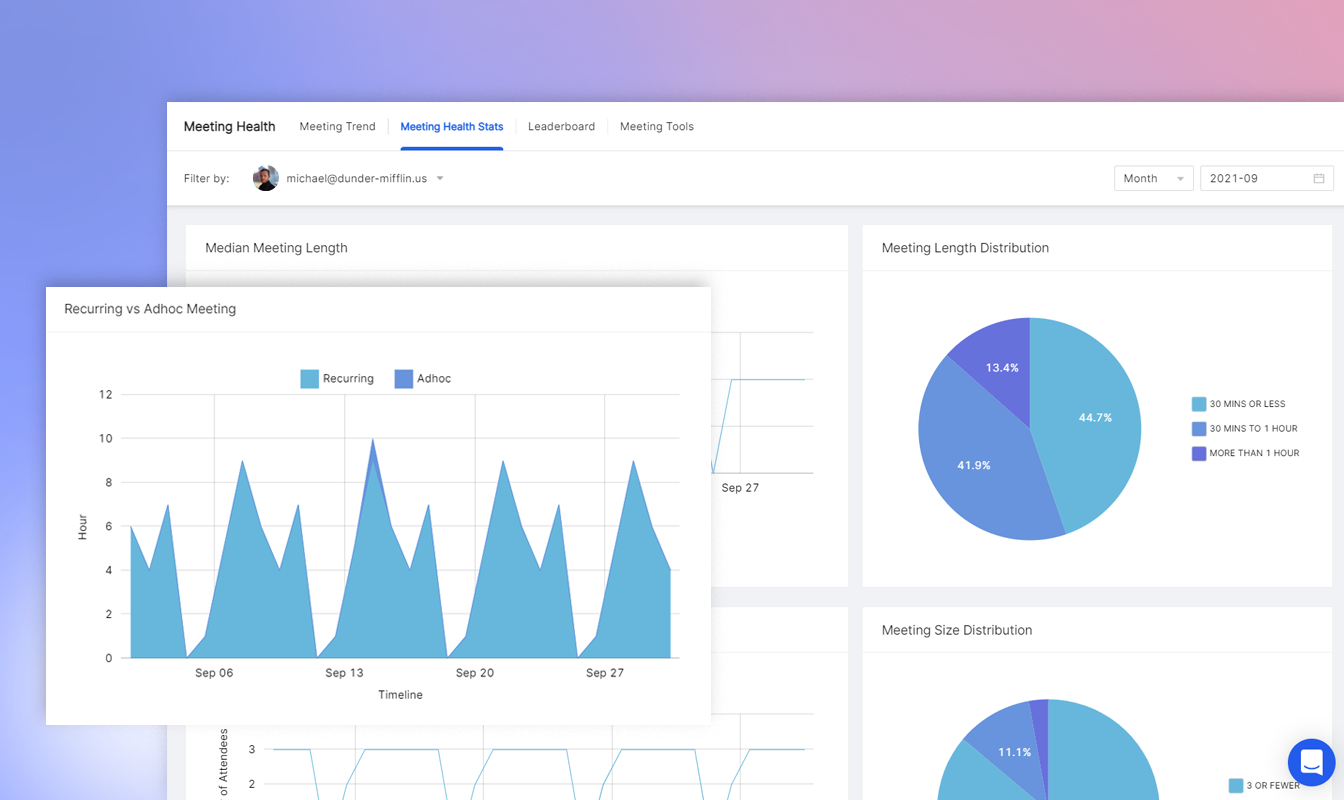 If TimeTackle's s built-in timesheet reports aren't meeting your needs. You can build your own reports tailored just for your needs! Create any report you want, like hours per project per day or time entries per user per day.