We're excited to share our latest product updates with you! Last month, we focused on UI improvements and bug fixes to enhance your overall experience with Tackle.
Improvements
1. Searchable tags in filters
Users can now search for tags and properties when using the "Tag is equal to" filter. This is especially helpful for users with a lot of tags and subcategories.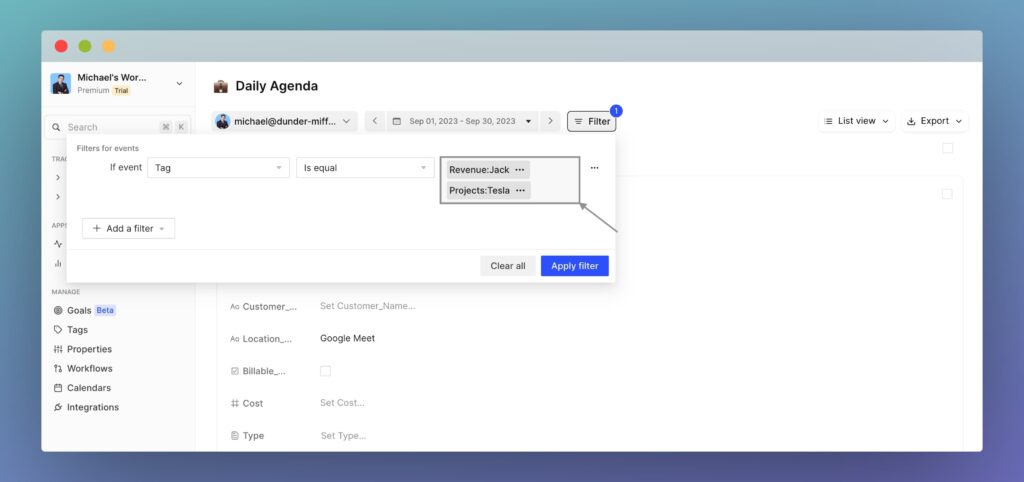 2. Custom calendar connection permission for new team members
You can now set custom calendar permissions for new team members when you add them. This helps to prevent accidental calendar permission loss of the team members.
3. Cancel button on the workflow page
The cancel button on the workflow page now takes users back to the workflow list. This makes it easier to navigate away from a workflow without making any changes.
4. Sheet page UI updates
The schedule button has been removed from the sheet page. The export menu now includes options to export as Excel or Google Sheets.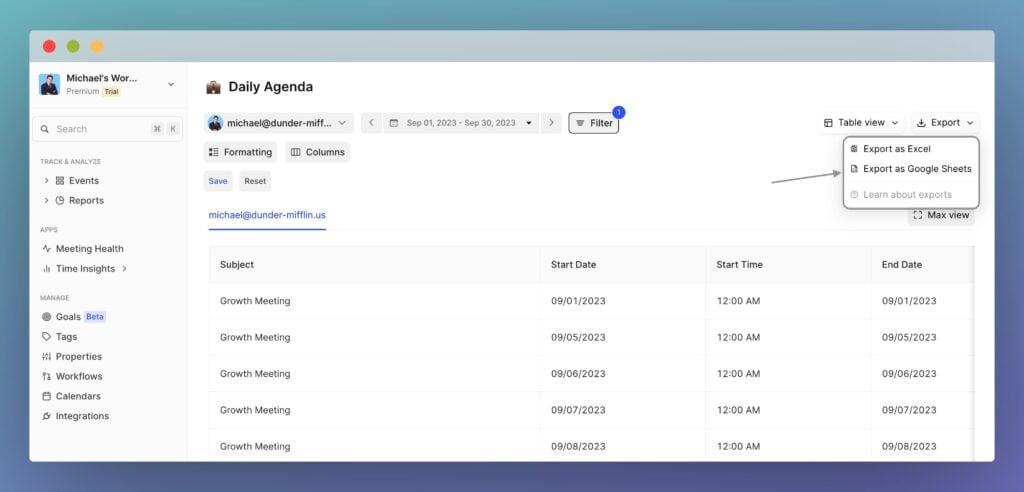 5. New pages created on top
When a user clicks the "+" button beside a page, the new page is now created on top of the existing pages. This makes it easier to find new pages.
6. Performance improvements
The list page now loads faster on pages with a lot of data.
Bug Fixes
We've fixed a number of issues related to workflows and filters on the Events page. This includes improving the accuracy of filter results and fixing functionality defects that were introduced in our recent UI improvements. We've also fixed the issues with importing tags using commas from the tags page.
We hope you enjoy these updates! We're always working to improve Tackle, so please feel free to share your feedback with us.
Warm regards,
The Tackle Team