You must have watched 'Suits' right? It's a popular TV show about lawyers, where you have to put your wit to the test every day. Apart from displaying the smart, fun, and thrilling life of law firms, Suits shows the wealthy side of it.
Yes, if you are a law firm working for individuals or large corporations, you need to deal with bills and money all the time. One misstep can lead to monetary losses or client dissatisfaction. In the law firm business, your reputation is your best advantage. You can't let minor billing faults besmirch it.
But hold on. You don't need to fire your accountant and hire someone new. Instead, you must give them the necessary tools to make their lives easier.
These tools would be the attorney time and billing software to automate your payroll system.
What is a law firm time and billing software?
Firstly, time and billing software is an application that can automate your invoice and payment services. It streamlines invoices by tracking time spent on tasks and projects.
So, a time and billing software for law firms tracks how much time each client or case has received.
For instance, you are fighting a lawsuit for your client, and it took three months to get a verdict. The client will compensate you for your service. The compensation will depend on how much time and resources you utilize for that client in those three months.
Why finding the right software can be frustrating?
Google's the go-to place for everything today. It's a plethora of resources. But too many options may not be the best thing for some people.
When you have countless options of time and billing software for law firms, it's natural to get confused. The solution is to narrow down your options by deciding what you want. Do you want a simple billing calculator that will calculate the total payables or receivables based on your input? Or do you prefer software that calculates bills based on tracked hours?
Once you have specified your demands, your search becomes less time-consuming. Also, if you want to test the waters, some attorney time and billing software offer free trials of plans.
But whatever you do, never settle for less. To quote Harvey Spectre, "Life is this, I like this."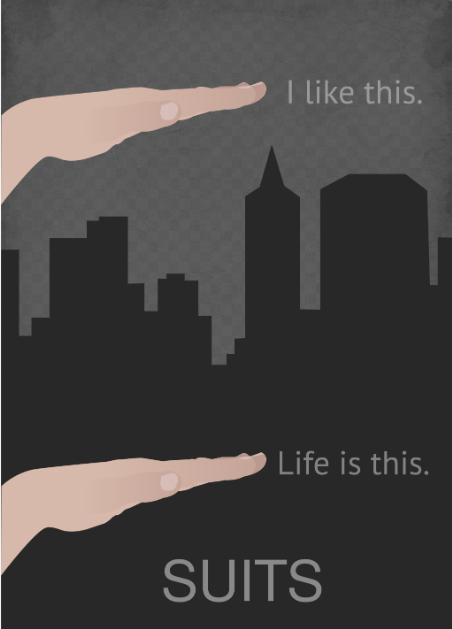 📌 3 best law firm time and billing software
The following list contains 3 attorney time and billing software that suit your needs. You will look into features, purchase plans, ratings, and other information related to these apps.
So, without further ado, let's dive into the recommendation:
Paymo
Paymo is a project management, time tracking, and invoicing platform. You can measure profitability on this platform keeping your team organized and reducing delays.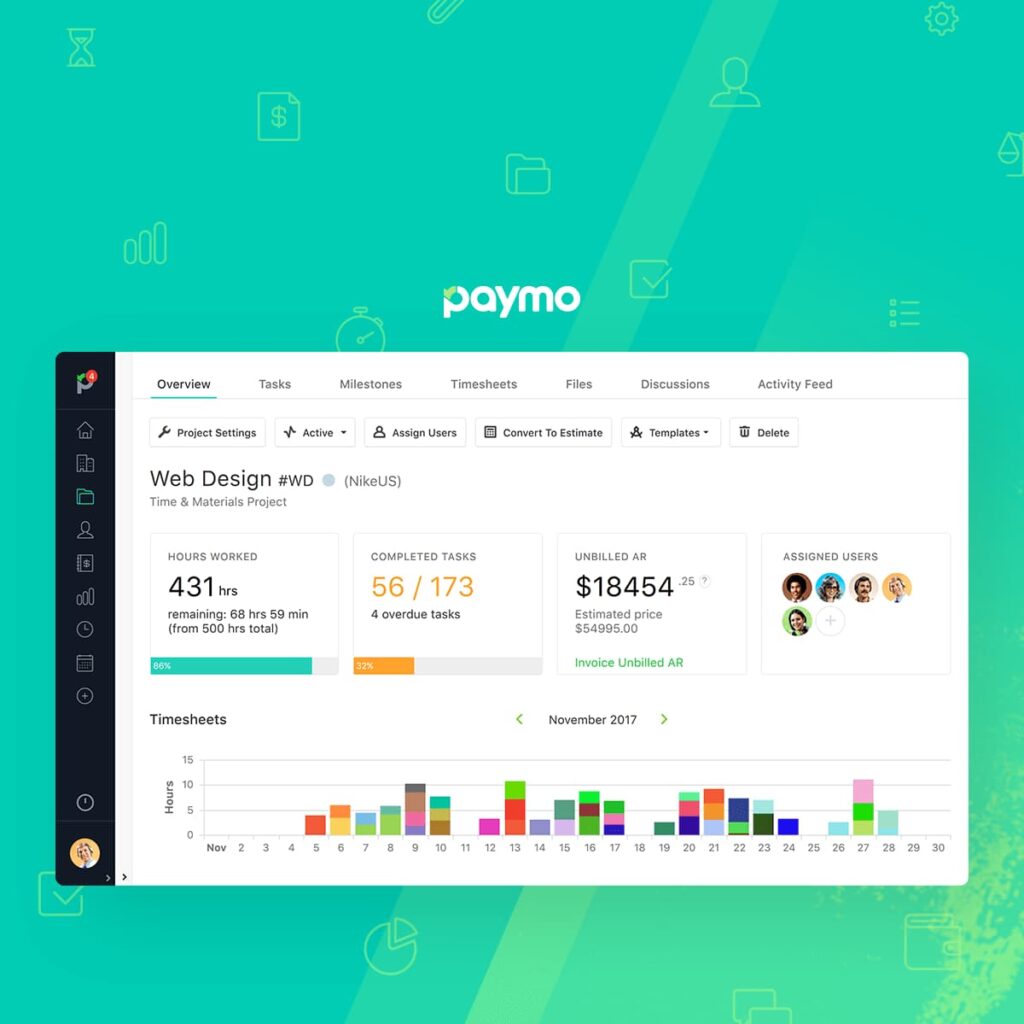 The best part about Paymo is it increases transparency. Apart from your employees, you can add external users as 'Guests' to improve collaboration. If clients are on the same platform as your team, they receive regular updates on the progress of their cases.
Brands like Adidas, NYU, Fujifilm, and so on have put their trust in Paymo.
🌟 Key Features
Streamlines resource and task allocation
Ensures secure and hassle-free online payments
Automated review and approval process
Kanban board, a dynamic and interactive board to visualize project progress
🤔 Pros and Cons
Pros
Cons
Intuitive setup
Limited functionality of the mobile app
Simple invoicing
Doesn't have idle time detection
Seamless integrations
Automatic notifications for unpaid invoices
and updated payments
💳 Purchase Plan
Starter: $4.95/user/month
Small Office: $9.95/user/month
Business: $20.79/user/month
Invoicely
Invoicely is a free time and billing software for law firms. This application works best for small businesses. Around 250,000 small businesses have collaborated with Invoicely.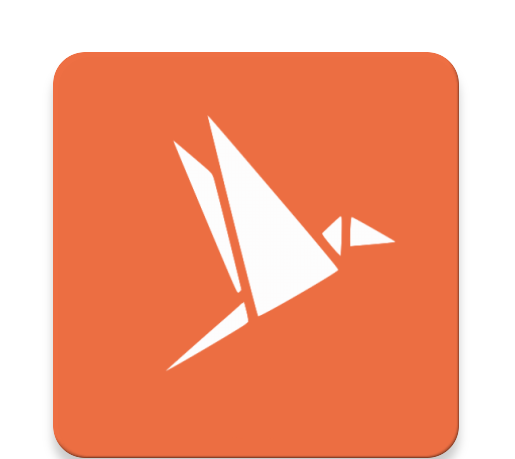 Even freelancers and remote employees can use this billing software. There are several accounting features included within the platform.
Since it is a web-based application, all you need is a stable internet connection and you can use Invoicely on Mac, Windows, or your cell phone.
🌟 Key Features
Helps manage multiple businesses.
Facilitate online payments.
Helps track time, mileage, and expenses.
All your finances are in one place.
🤔 Pros and Cons
| Pros | Cons |
| --- | --- |
| Free templates | Limited integrations |
| Multi-language setup | Limite invoice customizations |
| Easy to use | |
💳 Purchase Plan
Free: $0/month (5 invoices/month)
Basic: $9.99month (100 invoices/month)
Professional: $19.99/month (250 invoices/month)
Enterprise: $29.99/month (Unlimited invoices/month)
Clockify
The last name on our list of attorney time and billing software is Clockify. It is a time tracker and timesheet app that lets you track hours across projects.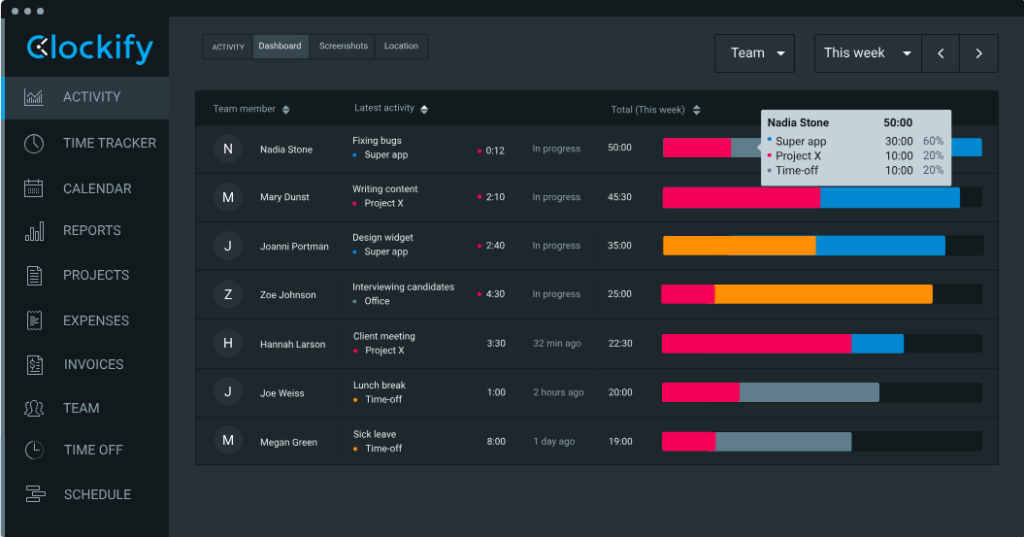 Using this tool, you can calculate the total billable hours per client for your firm. One of the timekeeping features is you can clock in using a shared device.
Your data is synced online. So, you can work on the Desktop, Mobile, or the Kiosk app. Also, it has a free forever plan!
🌟 Key Features
Task or project allocation.
Works as an expense-tracking app.
Visually block out and manage time on the calendar function.
🤔 Pros and Cons
| Pros | Cons |
| --- | --- |
| 7-day free trial of the Pro version without entering credit card information | The kiosk feature is difficult to figure out |
| Automatic time and idle-time detection | |
| Unlimited users | |
| It has a forever-free plan | |
💳 Purchase Plan
Free: Free for life
Basic: $3.99 per user/month (billed annually)
Standard: $5.49 per user/month (billed annually)
Pro: $7.99 per user/month (billed annually)
Enterprise: $11.99 per user/month (billed annually)
In case of further confusion, you can check out the blog by Forbes on Clockify.
Summary Table
💡 If you zoned out while reading, you can go through this summary table for a quick overview of all three options.
Category
Paymo
Invoicely
Clockify
Best feature
Onboarding clients on the
platform to increase transparency
Multi-language support
Forever-free plan
Pricing
Moderate
Expensive
Cheap
Apple Rating
5/5
4.8/5
4.6/5
Google play Rating
4.2/5
4.7/5
4/5