We're delighted to share with you our latest product updates for October 2023! 🎉
We're thrilled to introduce our new Free Plan. This plan offers limited features, allowing users to harness the power of Tackle without any cost. We believe in making productivity accessible to all, and this free plan is our way of ensuring that everyone can benefit from Tackle's capabilities.
We believe it's gonna be a game changer for you and your team. In the meantime, here are som news from the Tackle team, take care. 🙏🏼
Improvements ✨
Calendar selector
We've revamped our calendar selector to offer you a more intuitive and visually appealing experience. Navigating and managing your calendars is now easier than ever, providing you with better clarity when connecting or disconnecting a calendar.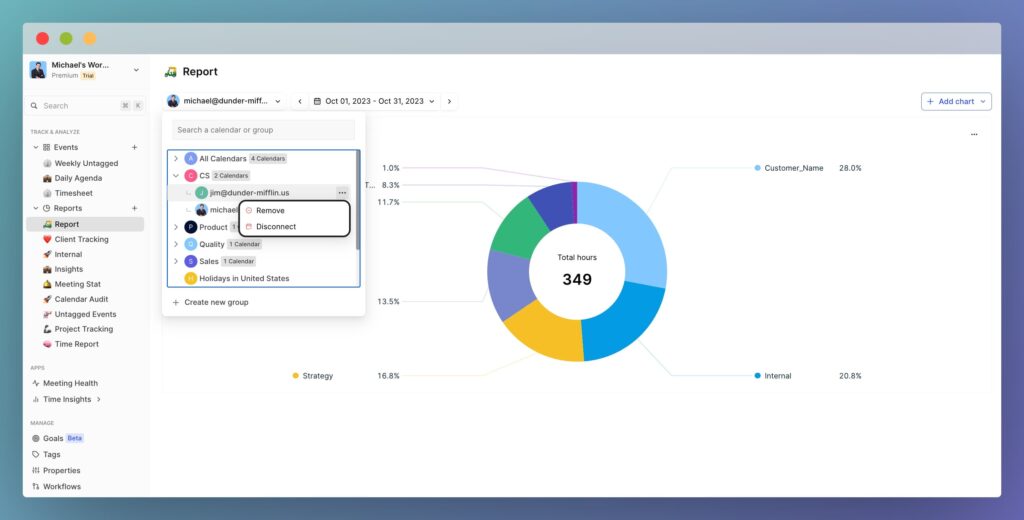 Enhanced tagging experience in recurring events
Addressing your feedback, we've made some minor improvements to the tagging functionality. Now, when you select the "Tag is empty" filter, you can seamlessly apply tags to all recurring events. Your tagging experience should now be smoother and more efficient.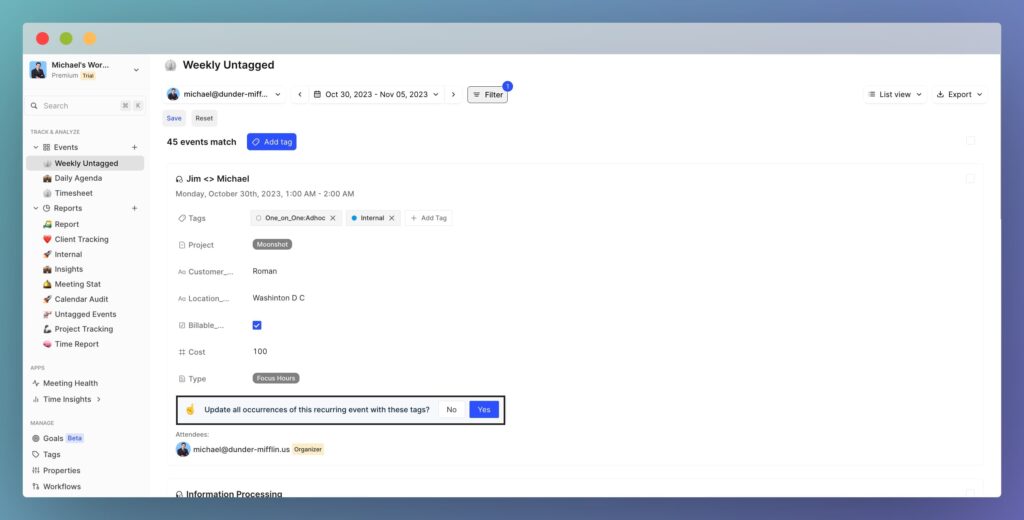 Bug fixes 🐞
In our commitment to providing you with a seamless user experience, we've tackled some critical bugs this month. One of the major issues resolved was a blank result problem in the Chrome extension. Additionally, we've fixed another problem related to creating charts without selecting any subcategories.
We hope these updates will bring a positive impact on your Tackle experience. Your feedback is invaluable to us, so please continue to share your thoughts and suggestions. We're dedicated to ongoing improvements and are here to make Tackle the best productivity tool for you.
Thank you for choosing Tackle. 🙌