Export Google Calendar to Excel
Save oodles of time by exporting your Google Calendar to Excel in an automated way.
* No Credit Card Required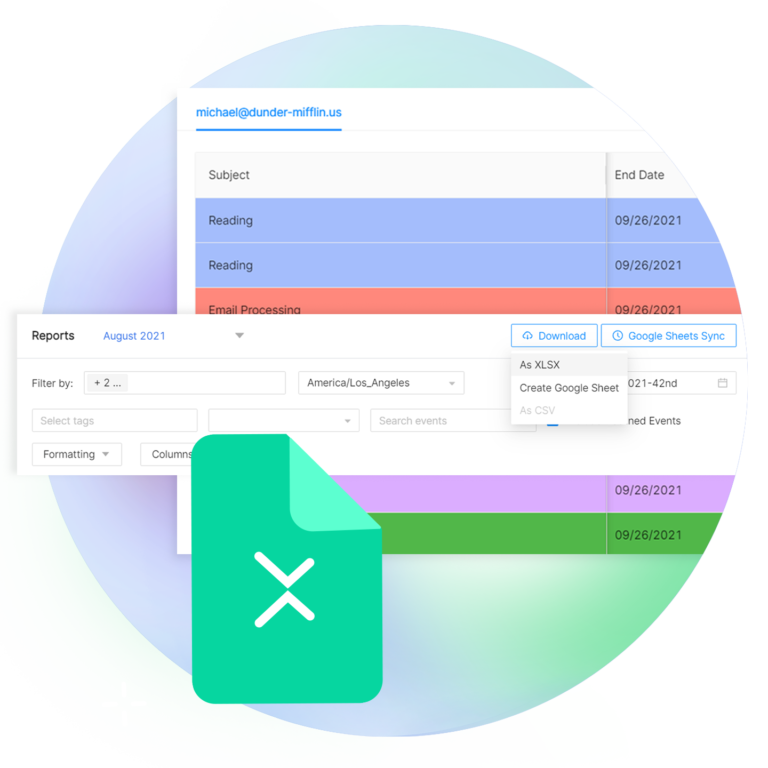 Get the most out of your calendar
Automatically export your Google calendar to MS Excel in 3 easy steps
Tackle uses google API to convert your Google calendar events to Microsoft Excel. This should only take about 3 minutes. Do more work in one-tenth of the time.
Sign in with your Google account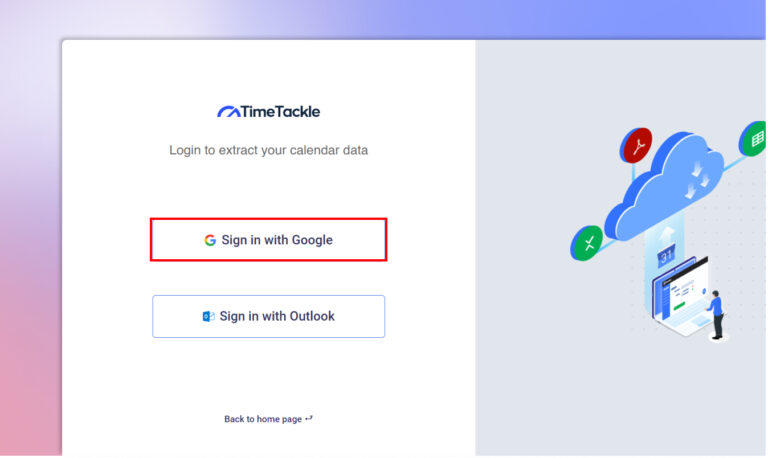 Filter and Format your calendar data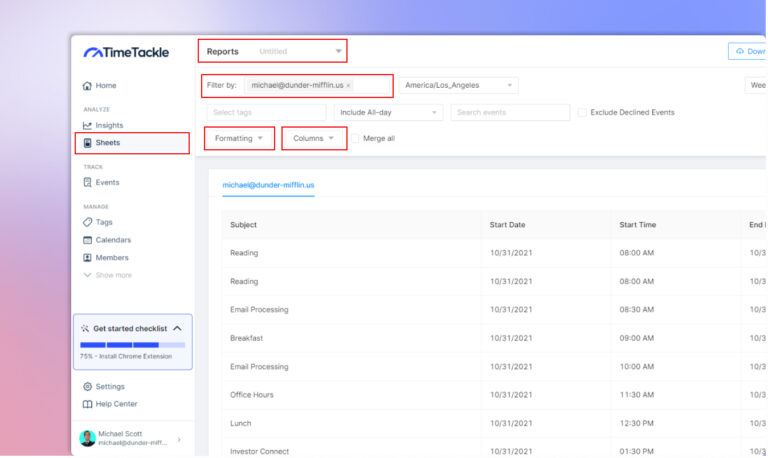 Download your Excel report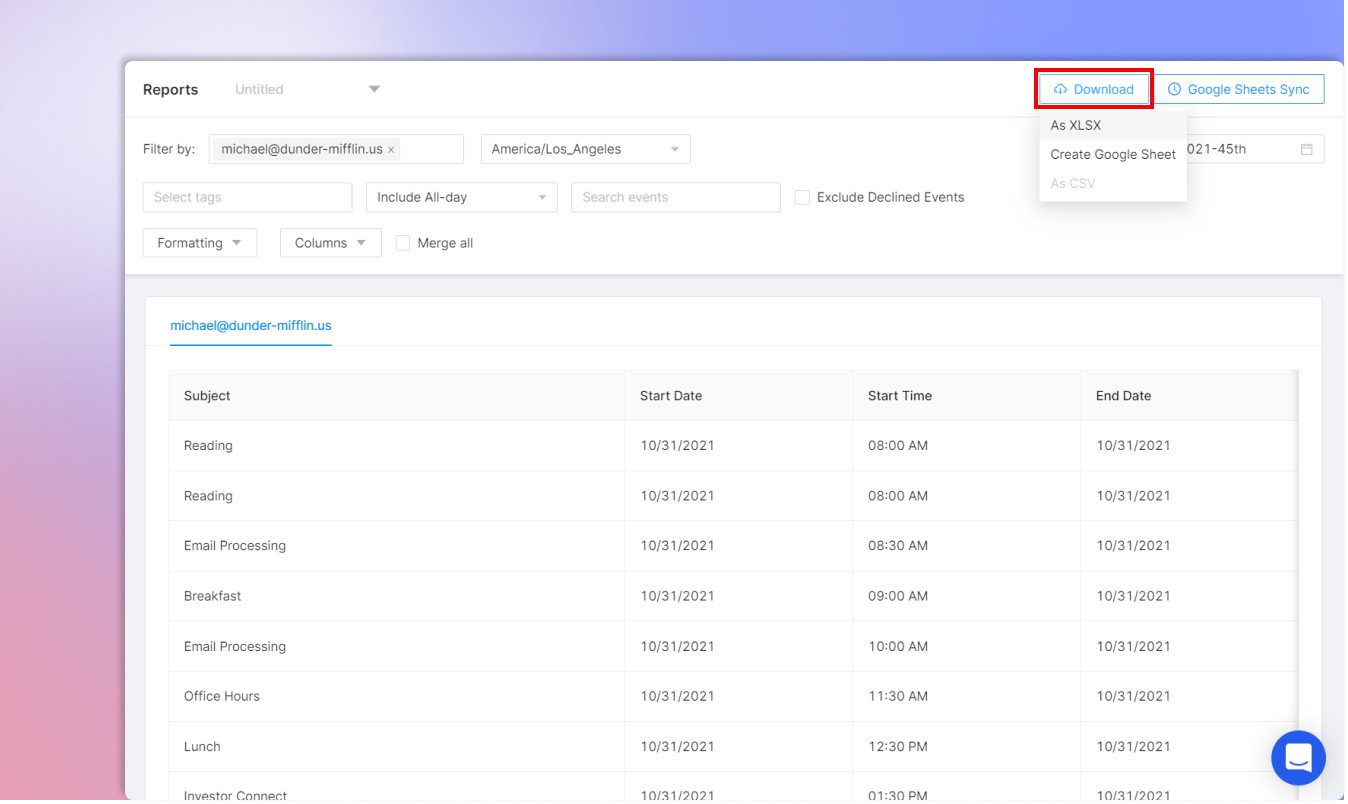 You can securely and reliably export Google calendar to Excel, Google Sheets, CSV or even PDF.
Your Google calendar events are essentially records of all your work-related activities. Tackle allows you to extract the data and use them in new ways to streamline and automate your workflows. Convert any ics file to csv file for CRM purpose. You can also create custom reports with the data to analyze how you or your team are spending time as it directly impacts your business efficiency. Tackle also provides many ways to format, aggregate, and filter calendar data to fit your use case so that you can use it your way.
Manually export Google calendar​ to Microsoft Excel
Exporting your Google Calendar event data manually involves more steps to follow and most importantly it is very time-consuming.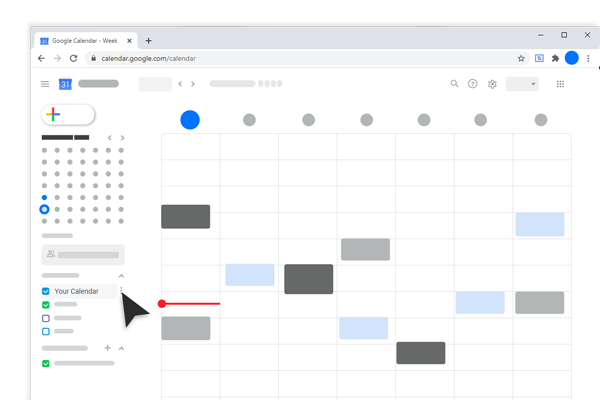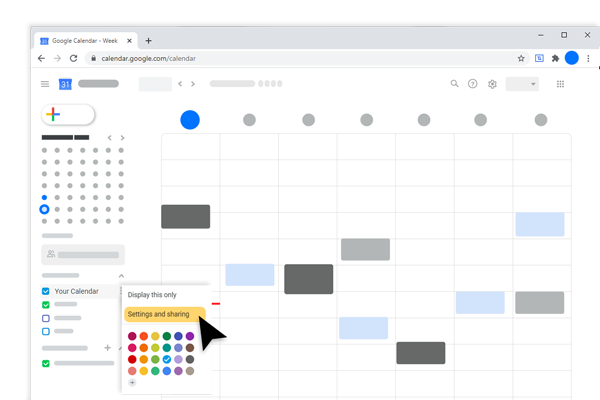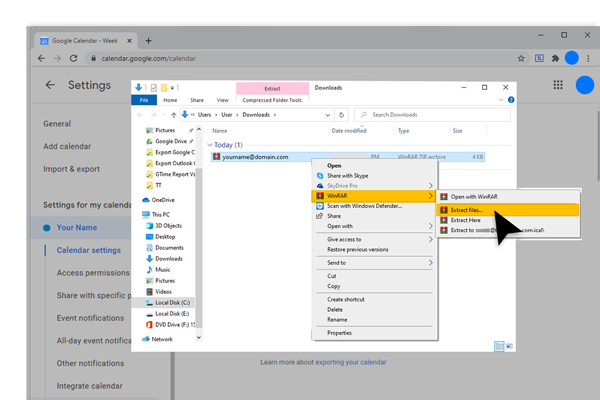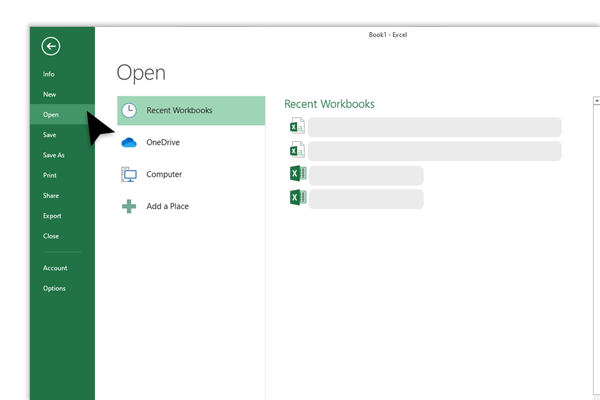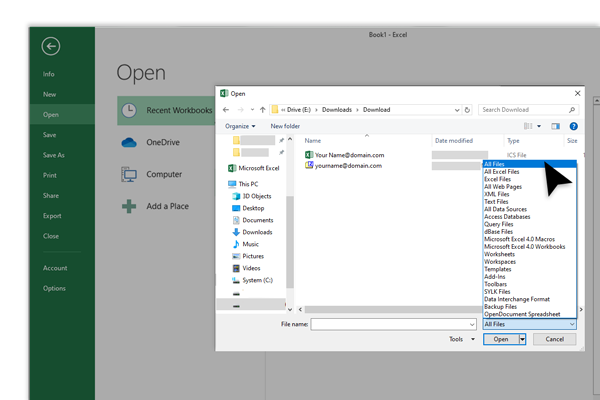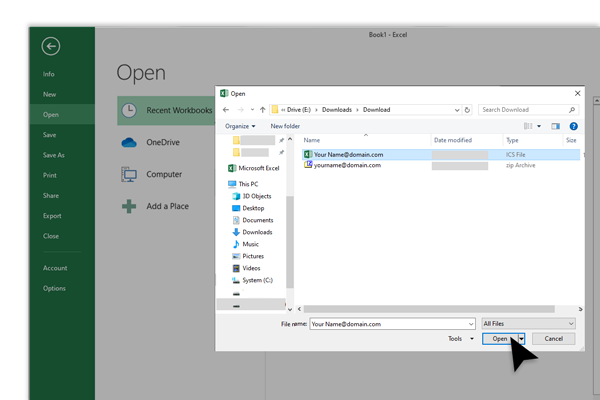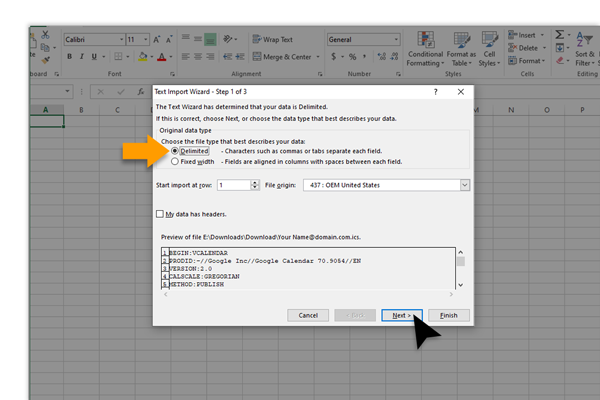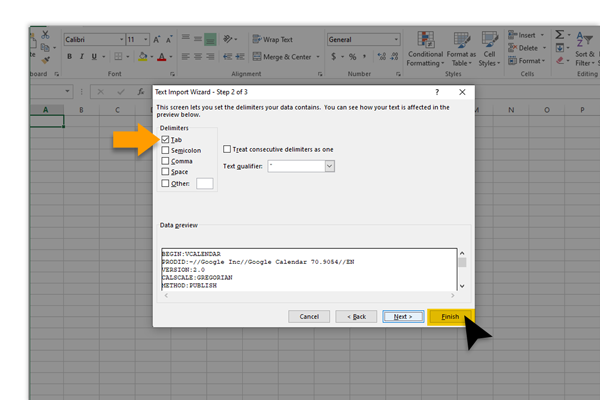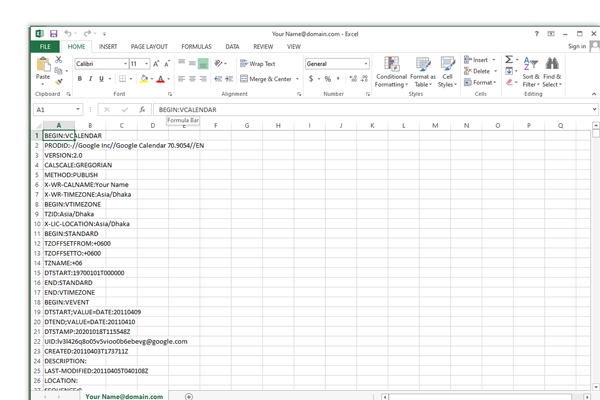 The easy way or the hard way?
You can choose either a manual or an automated way of exporting Google Calendar to Excel. Which one would you choose?
Need to open Google Calendar
Allows Google events and activities to be tagged
Export multiple Calendars
Excel sheet shows exactly the same way calendar has stored all data
Although the manual way of exporting your Google Calendar to Excel could be your preferred way, it's okay to do it for the first time. But, if you want your calendars to be exported in an organized way with all the data neatly placed under your chosen labels, there is no better way than Tackle. Moreover, only exporting a calendar won't serve any purpose unless you analyze your calendar activities to give you a meaningful report. The only way to do so is through the automated options offered by Tackle.