Visualize where you're spending your time
It is critical to maintain track of your schedule, whether you are a top executive or an executive assistant. Track changes to calendars, events, and subscriptions in one place.
* No Credit Card Required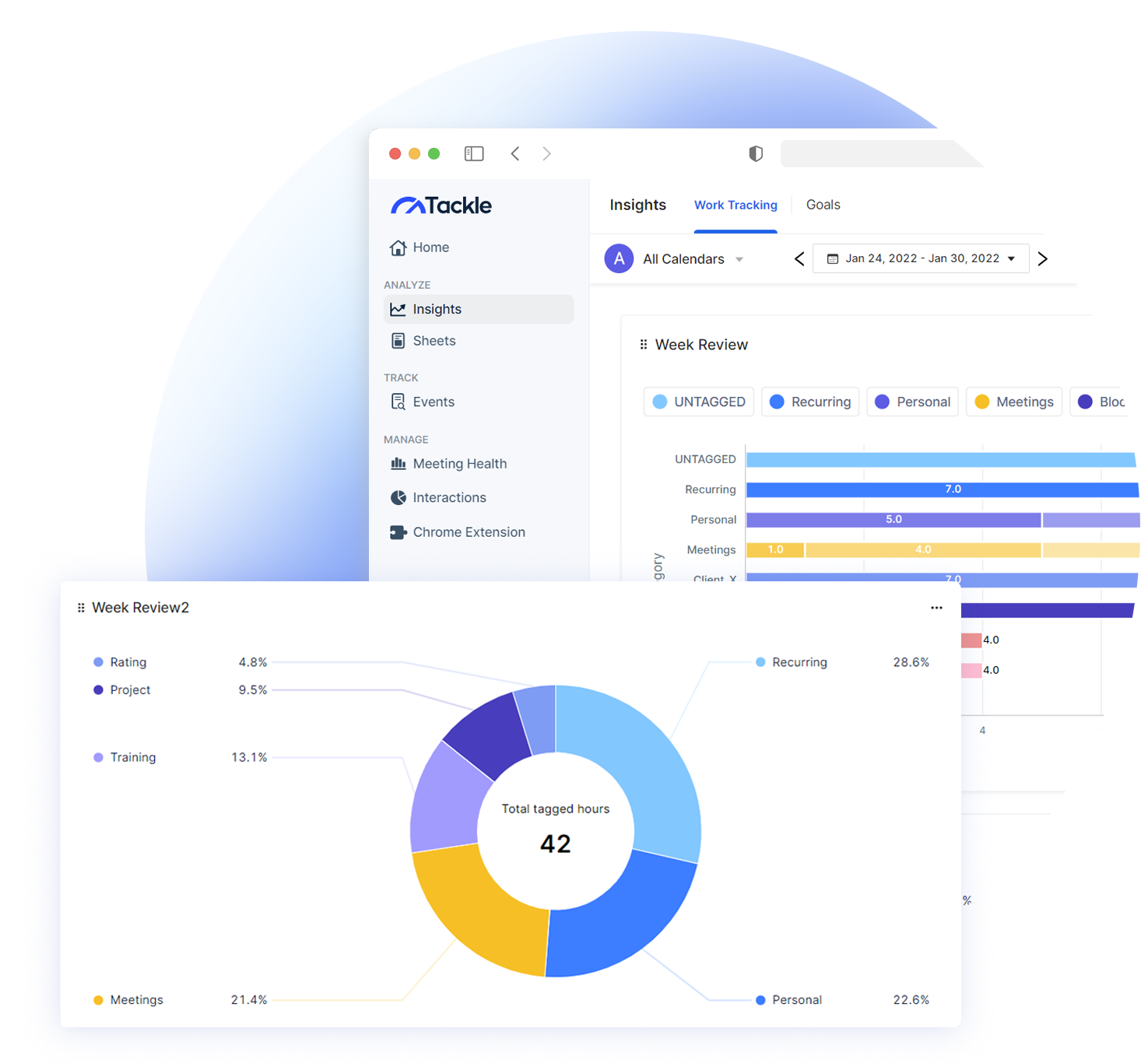 Put all the time pieces together
Make your organization operate more efficiently by streamlining your task so that you can focus your core competencies
Optimize your team's schedule and find the best time to sync and collaborate with your team.
Tag your calendar events and categorize each events into specific buckets to identify where you are spending most of your time.
Make your business better by identifying time sinks and areas of improvement. Make your company grow faster while keeping your expenses under control.
See how the pieces fit together
Work on your big ideas without being held up by trivial work. Analyze your KPI and prioritize your goals from the small stuff to the big picture and achieve so you can focus your energy on the right things.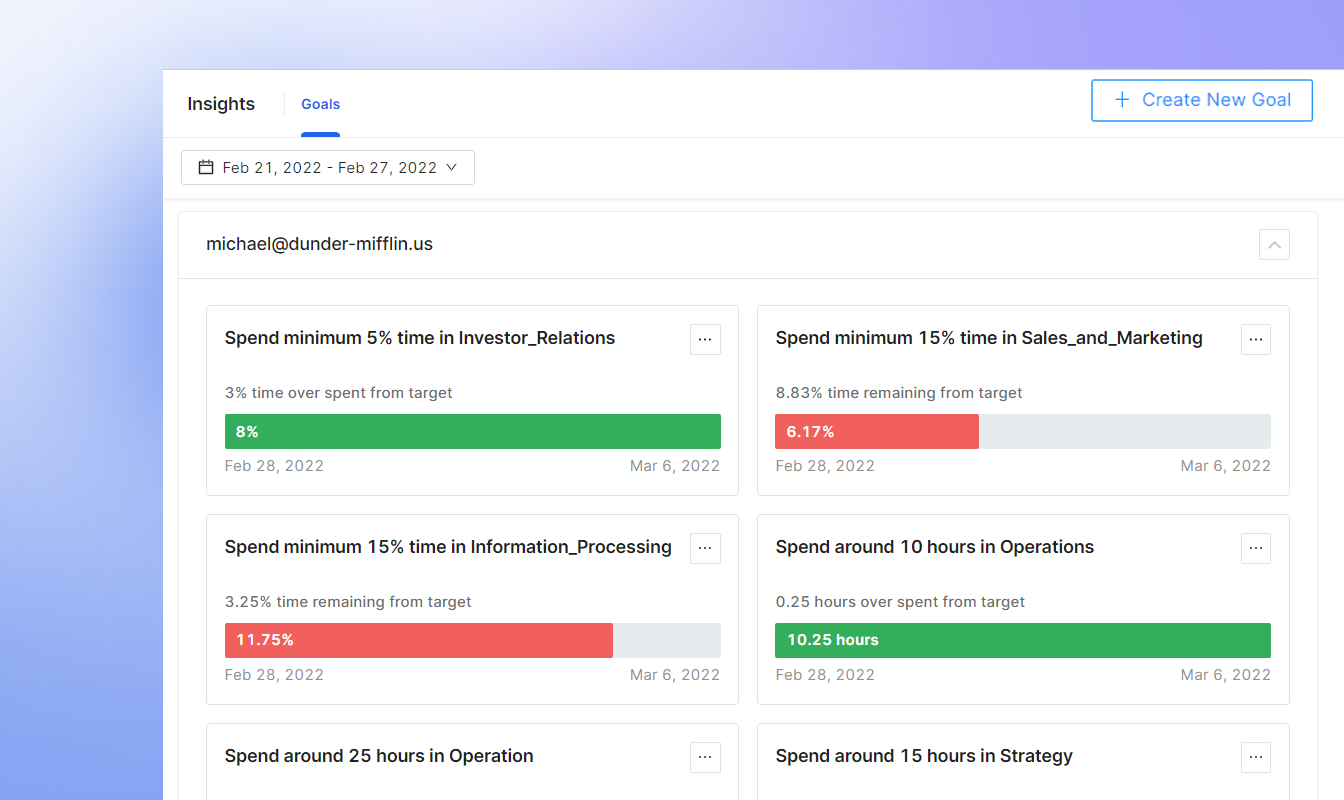 Eliminate and identify time sinks
Stay on top of your productivity game by cutting out non-essential meetings directly from your calendar even before they become time management problems.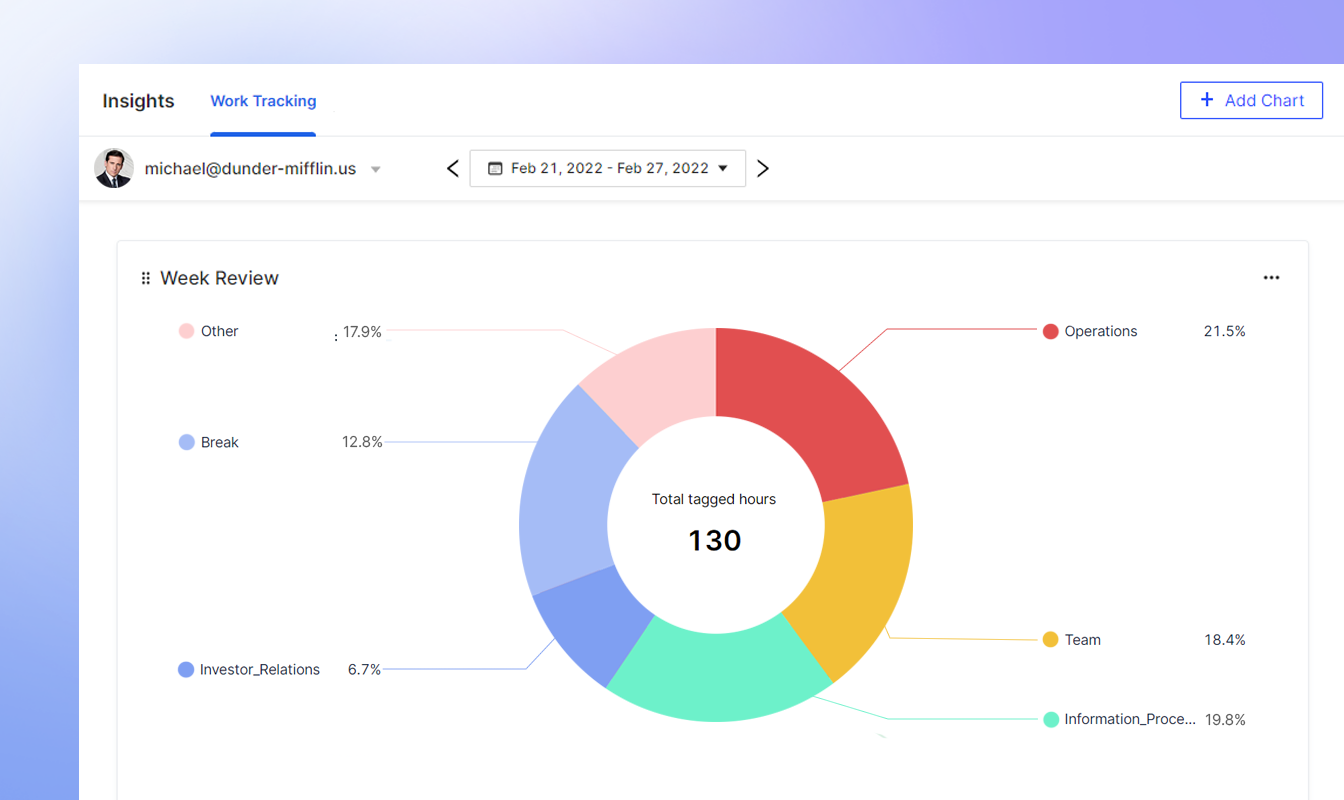 Visualize your calendar data
See your calendar data in real-time. Analyze your team's productivity across resource units, projects and focus on your core KPIs and measure how far you are from your goals.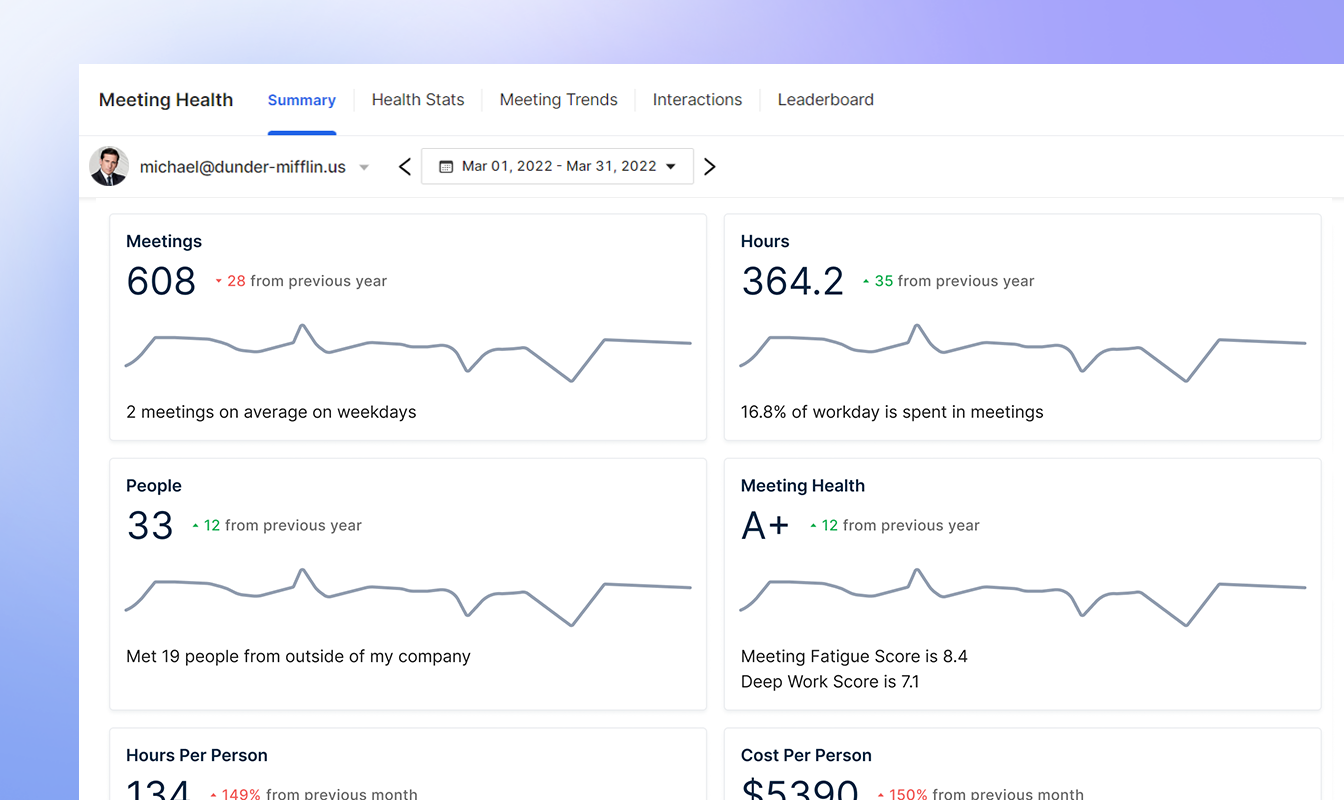 Increase time tracking efficiency
Dashboards let you check on all your teams and projects—without manual effort. You can also share your reports to keep everyone on the same page.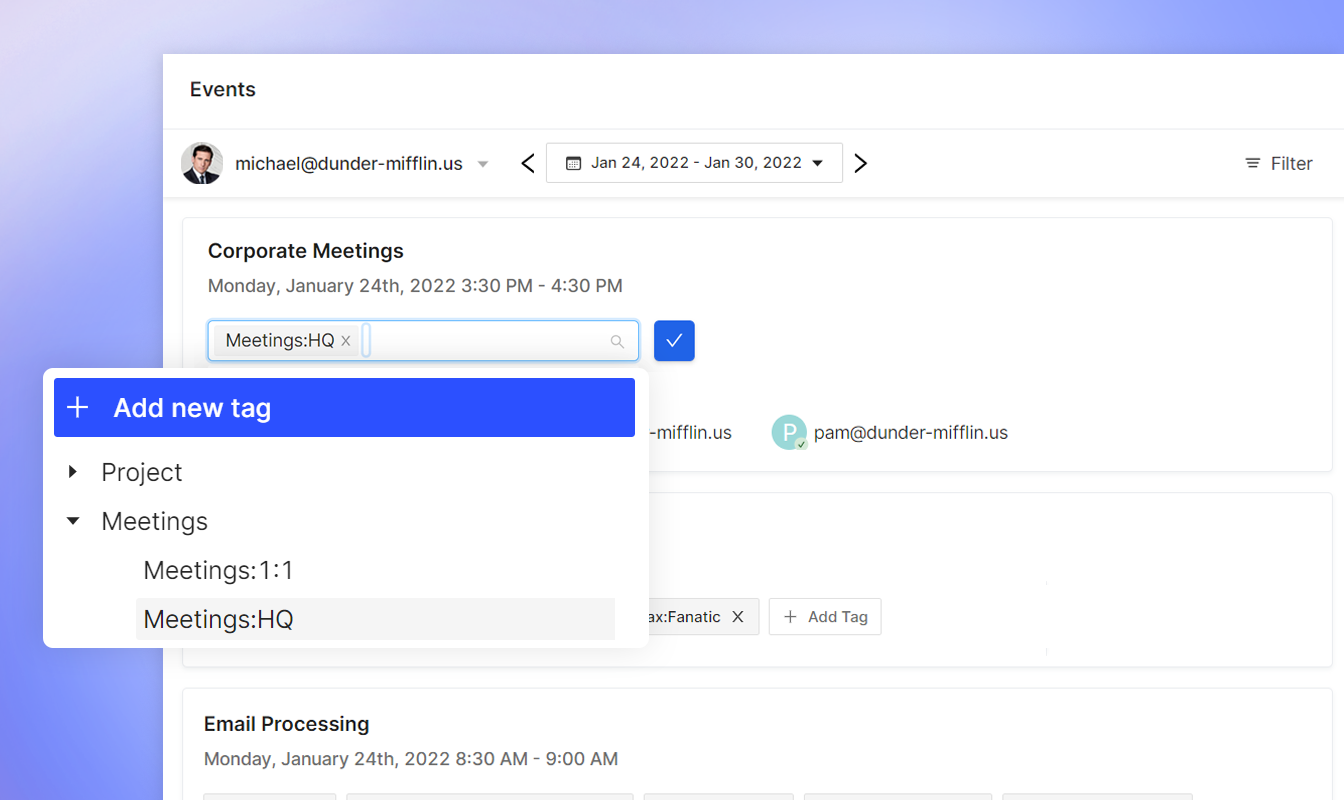 See and track work from every angle
Add tags on the Tackle web app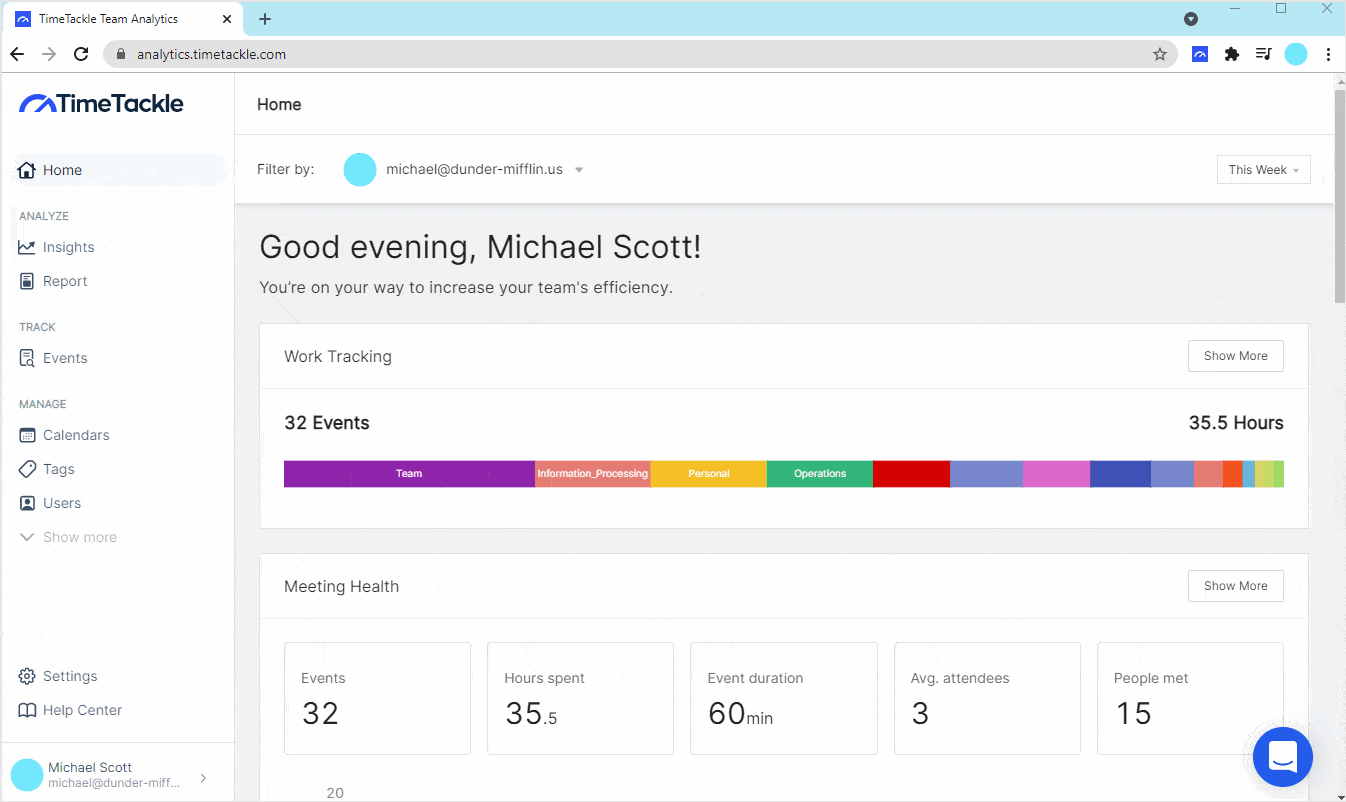 Install the Tackle tag chrome extension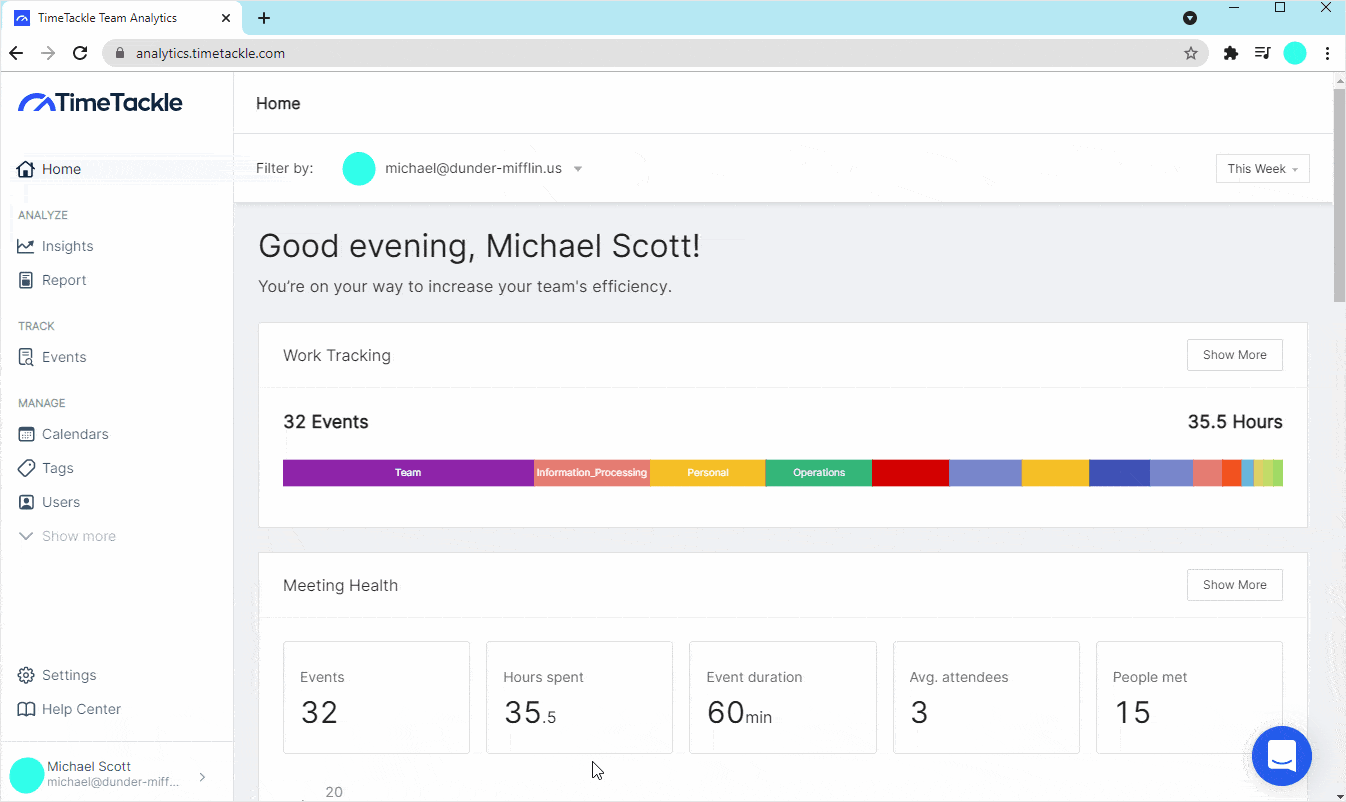 Add tags to your google calendar events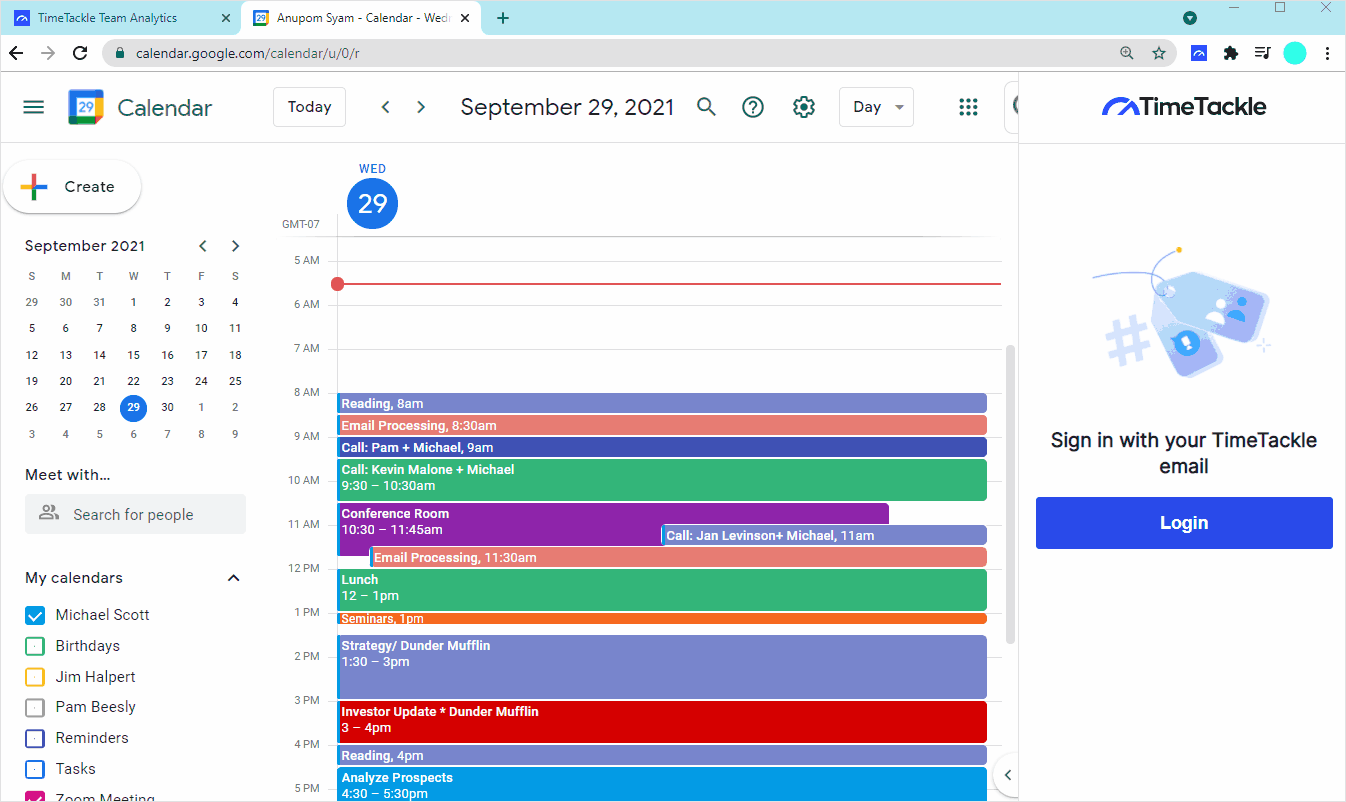 Your decisions about allocating your personal time, energy, and talent ultimately shape your life's strategy. Review your calendar from the past month and compare how you spent your time with your strategic priorities. We are frequently unaware of how much time is consumed by our daily one on ones meetings, board meetings and business trips. We end up doing the things we are better at, the simple things, the things we love, rather than the things that we really need to do and have priority.
Tackle provides smarter ways to interact with this priceless information. Our users use the Calendar audit feature to manage their workloads and projects, foster relationships with customers, and enhance existing solutions to further automate their workflows. Combined with our Smart Tagging feature Tackle gives you a very powerful tool to bolster your and your team's productivity and time management skills.
A few of the amazing brands who trust us with their time


Trusted and used by 600+ teams
Top executives and best teams around the world use Tackle.
Tackle is a great tool to measure times. It has helped our organization more time to increase our accuracy in developing projects, comparing the planned- VS the real-time we take on this, making better planning and efficient our work.
Tackle allowed our CEO (Matt) to track and prioritize his time in a more optimized way. Because of this, he was able to streamline his schedule by reducing the number of recruitment meetings he was attending.
My team and I happily use Tackle to crunch down on time and manual work to create timesheets for our employees. Tackle is easy to use, syncs smoothly with Google Suite, and offers really useful features to make the workflow even better!
Tackle helped us to identify where we can optimize the calendars and find lead time. The team was very supportive and open for adjustments of the tool which we needed, e.g show by events instead of hours, and is a great pleasure to work with Tackle and their highly competent team!
Tackle is a great tool for our growing business! The ability to track and sort tags has been such a huge help for tracking time. We love Tackle!
I'm always looking for time savers by way of tools that maximize efficiency. Tackle's event tagging, insights, and reporting features have already delivered great value to our entire team.