Categorize and Tag Calendar Events
Smart professionals are always looking for ways to maximize their impact by streamlining their workflows. Getting your calendar data automatically into Google Sheets can exactly do that while opening up so many new opportunities.
* No Credit Card Required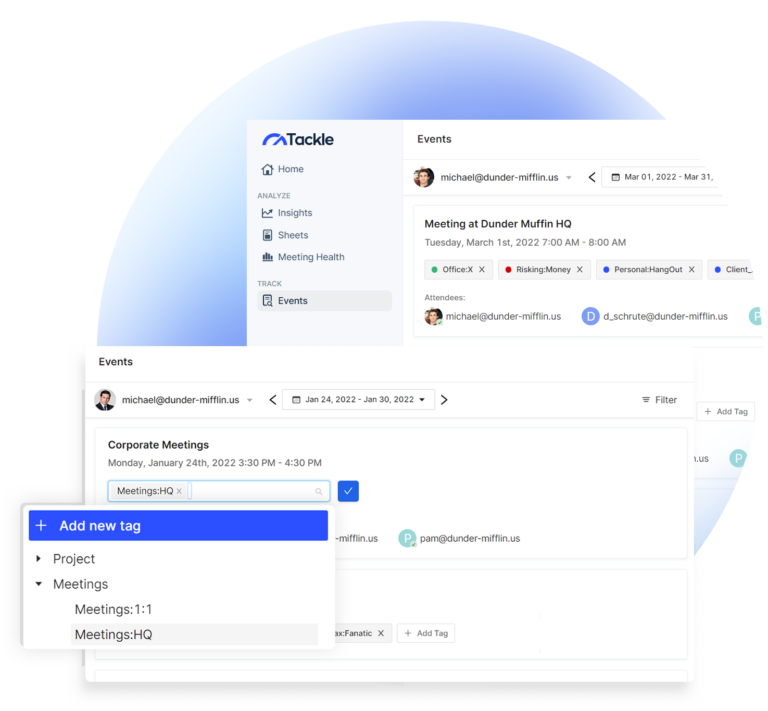 Tackle Tag makes it easy to analyze your calendar data by giving meaning to your events.
Seamless integration with Google Calendar using Tackle Chrome Extension. Inline #Hashtags to easily add tags to your events.
Easy to add any type of additional information to your events to make them more meaningful. Helps you to organize your calendar data in a structured way.
Visualize and analyze tags using Tackle Analytics. Create Custom Reports using Google Sheets or Excel.
The encrypted format of adding details to your calendar is for your eyes only, giving you complete privacy.
Why categorize and tag events?
Unlock your calendar's true potential
Tag and Analyze with Chrome Extension
Obsessed with keeping track of everything and anything? Tackle chrome extension is for you. Check out your weekly/ monthly productivity audit and tag your events on the fly.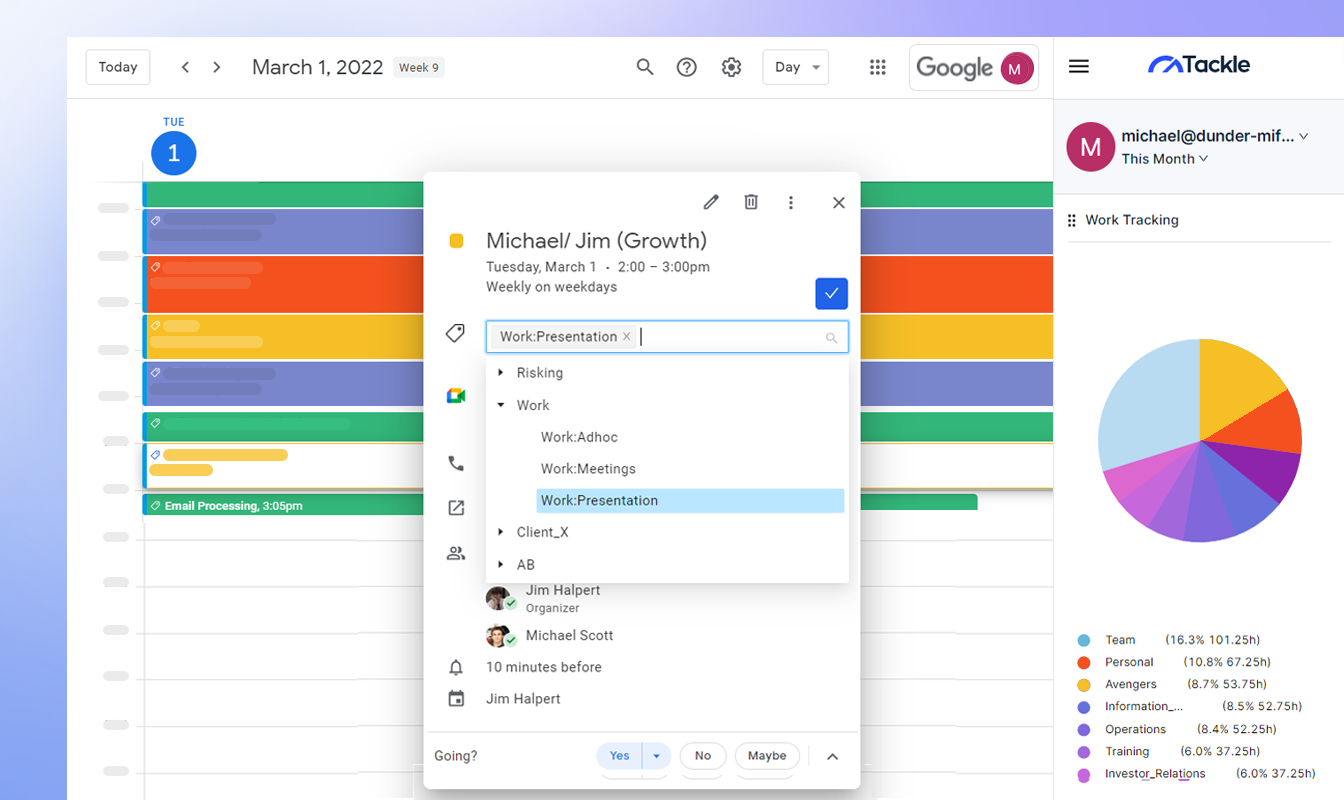 Less work and more Tagging
Too busy to tag each event? With Auto Tagging rules, we take care of all your tagging so you can focus on your priorities.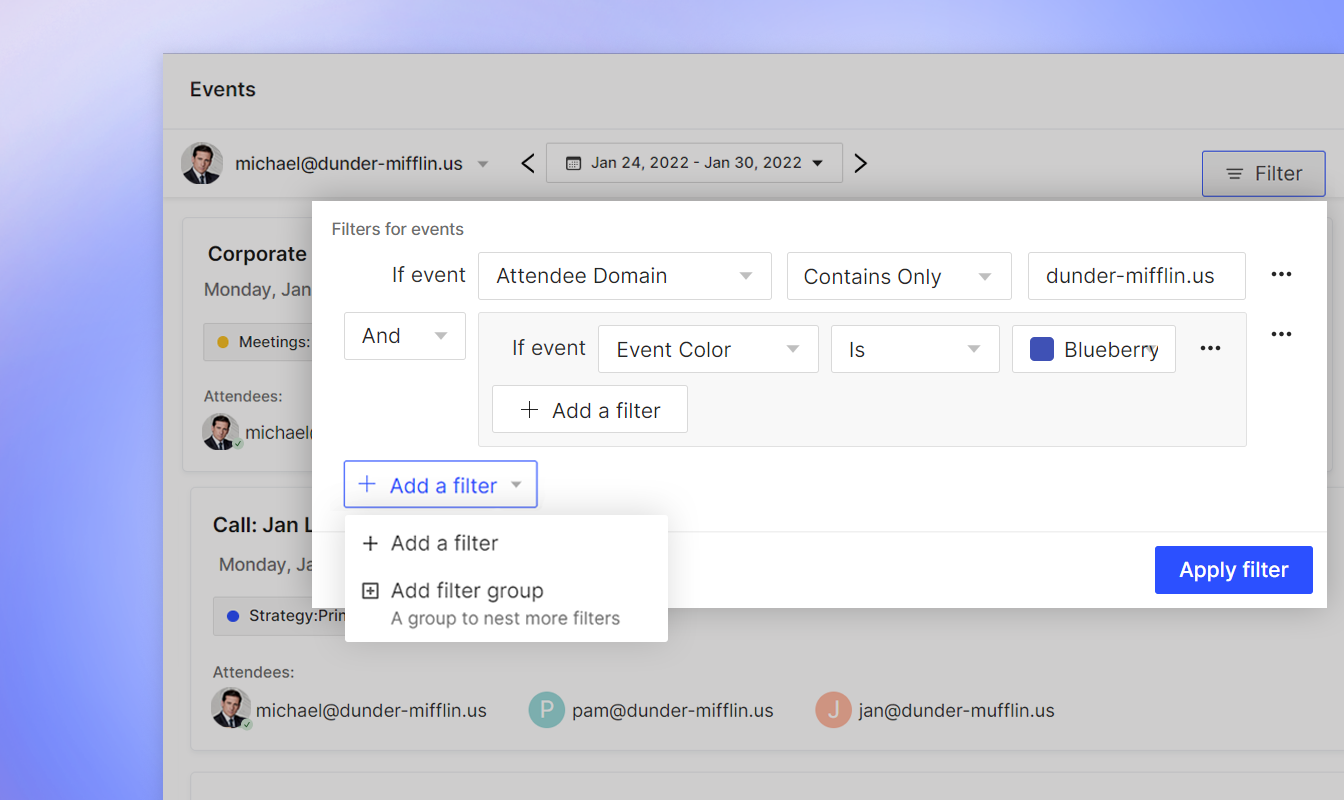 Color your Calendar with Color Codes
Color codes help you identify similar sorts of projects easily. You can automatically color code each tag to identify similar calendar events using Tag colors.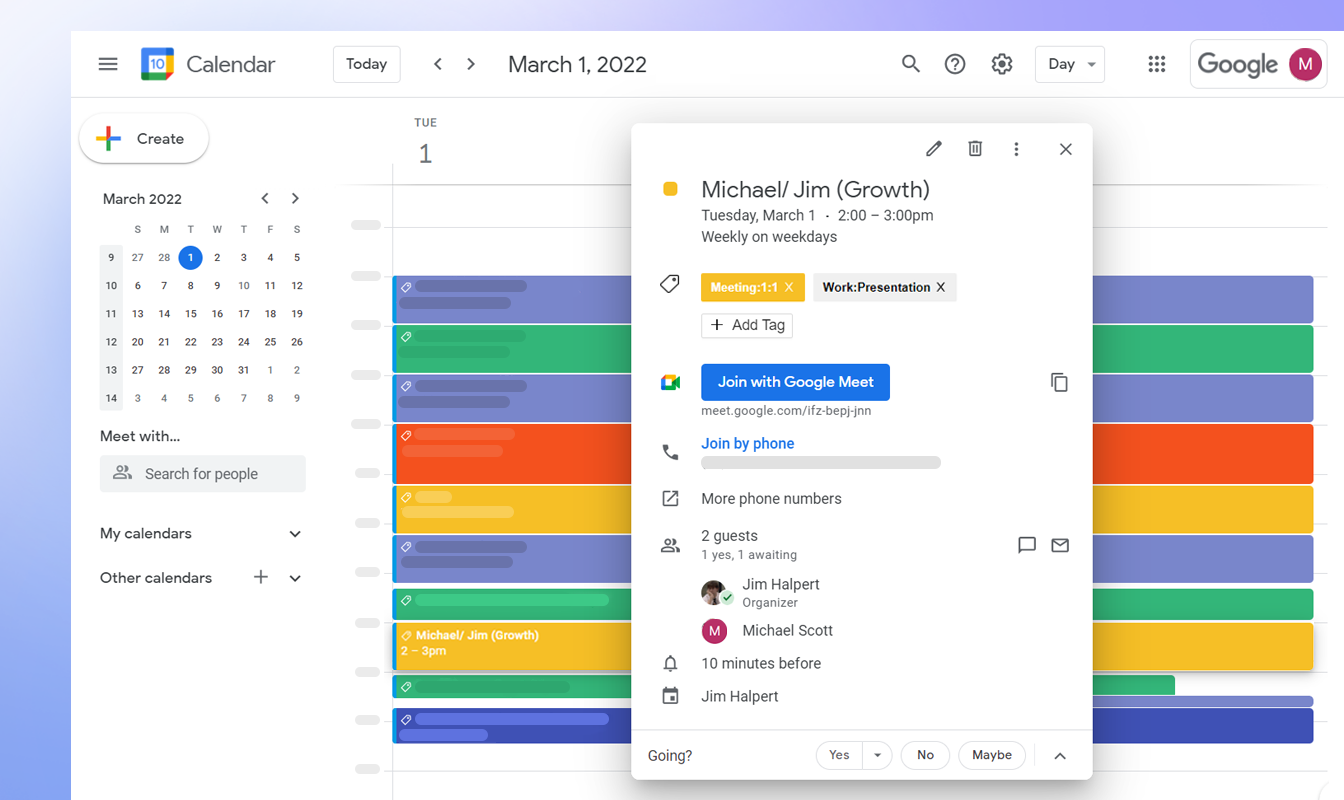 Categorize your time distribution and get a visualization of just where you are spending too much unnecessary time. Tackle allows you to create calendar categories that you can use to organize your tasks into different color-coded calendars.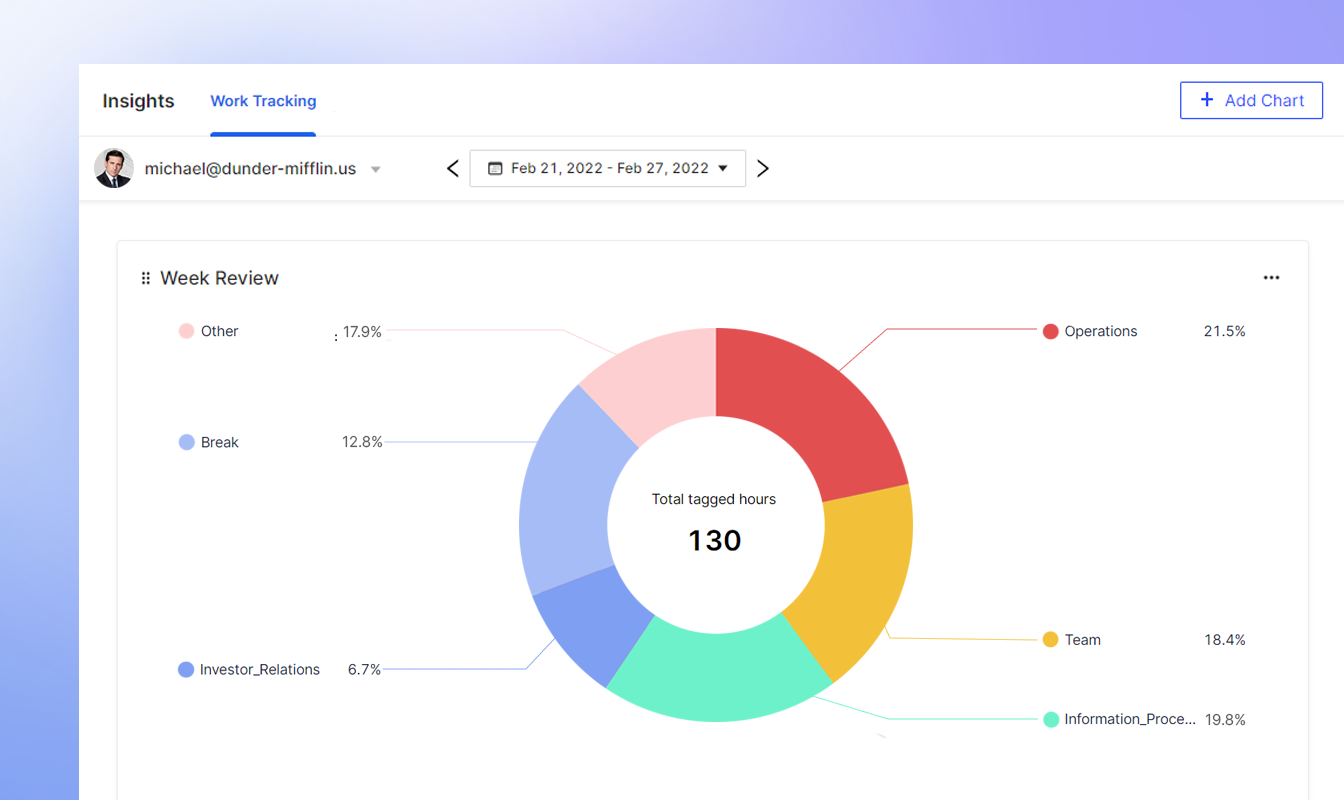 Domain based auto tagging
When you have regular meetings across organizations, setting up domain-based auto tagging rules will be a real time saver.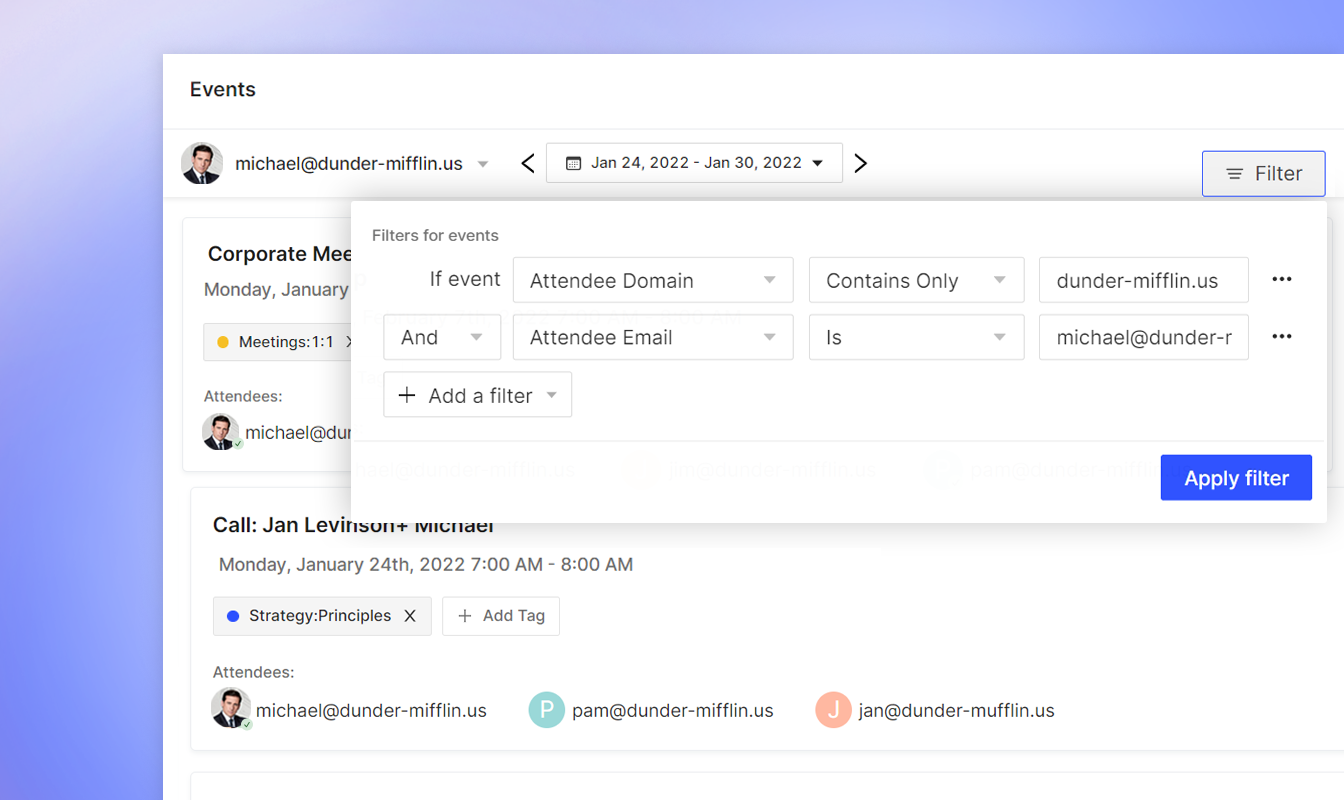 Tagging with Team members
If you're over-occupied, feel free to add a team member so that they can do all the tagging for you while you can focus on more important projects/deadlines.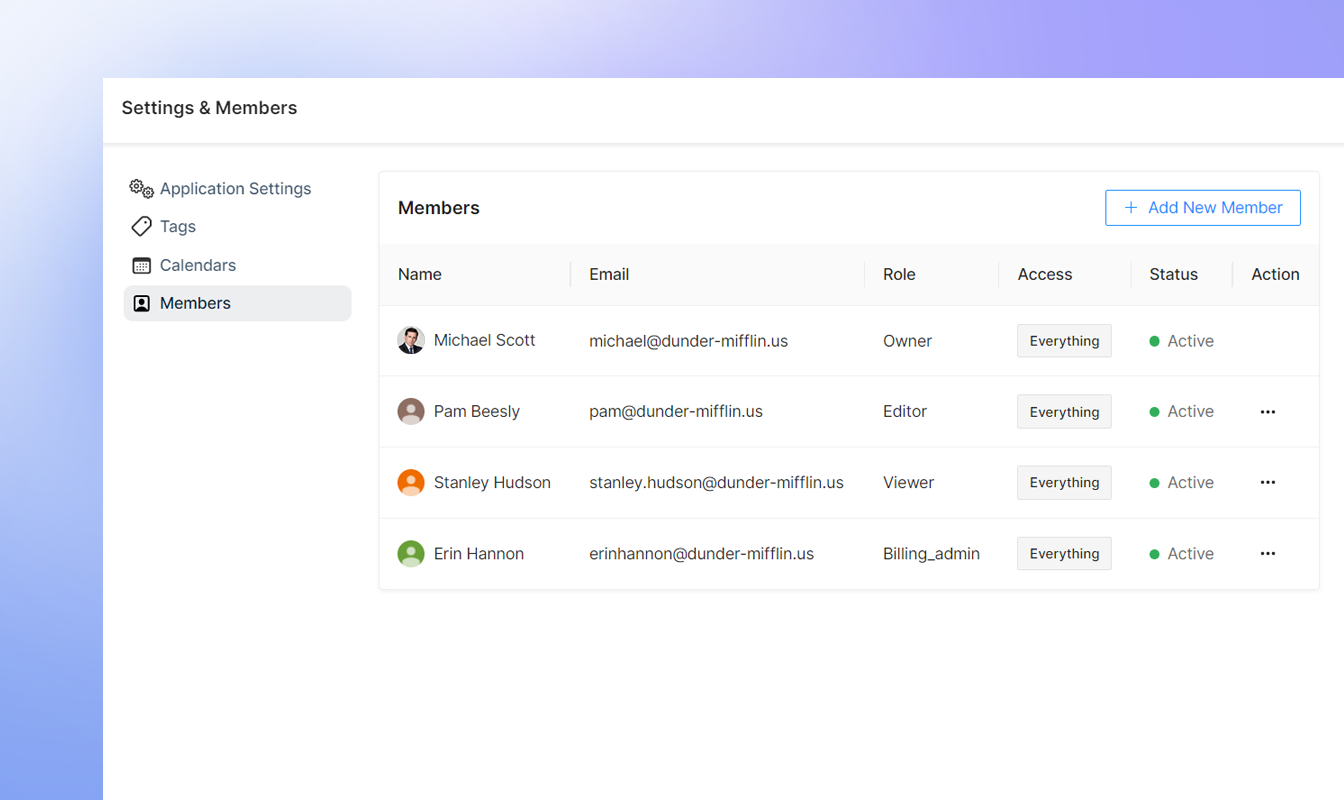 Make your calendar 4X more powerful using Tackle tag.
Add tags on the Tackle web app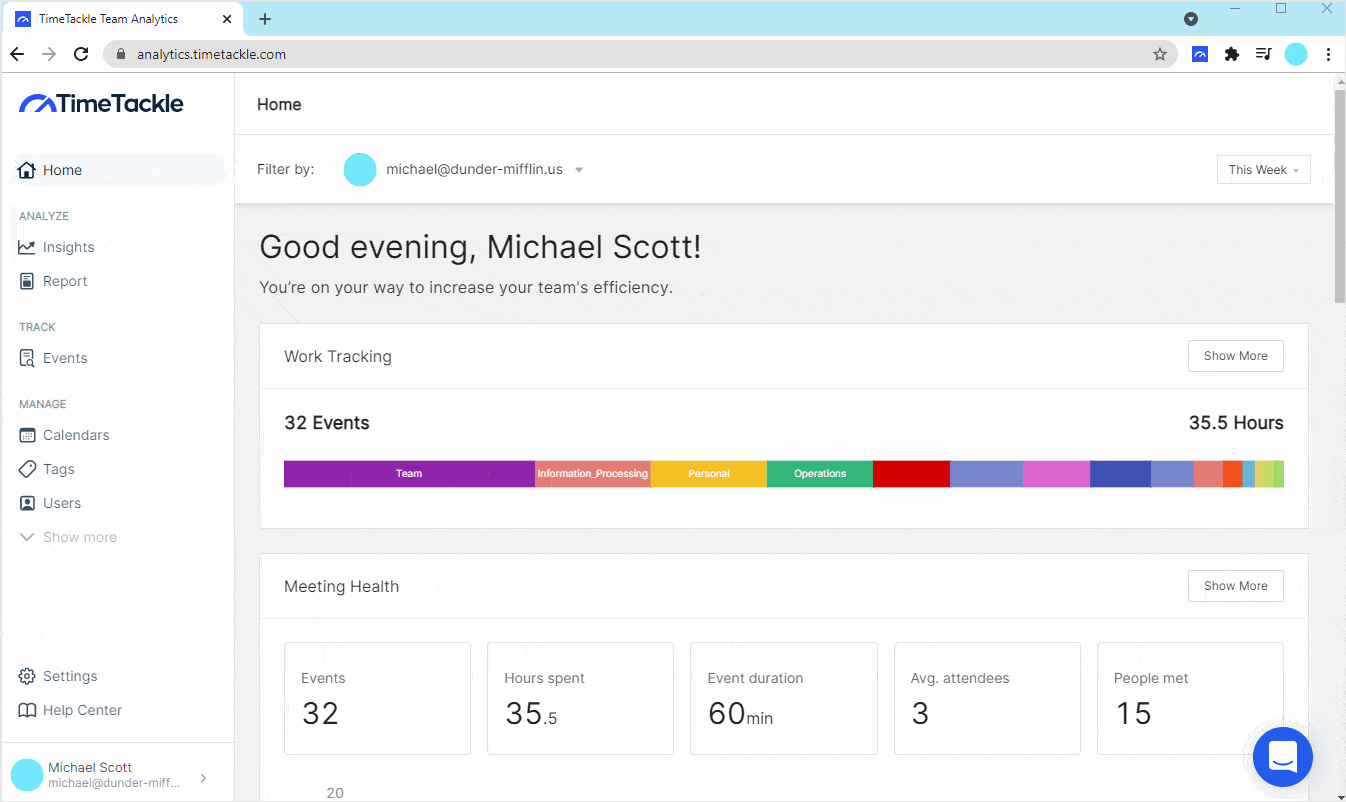 Install the Tackle Tag Chrome extension
Add tags to your Google Calendar events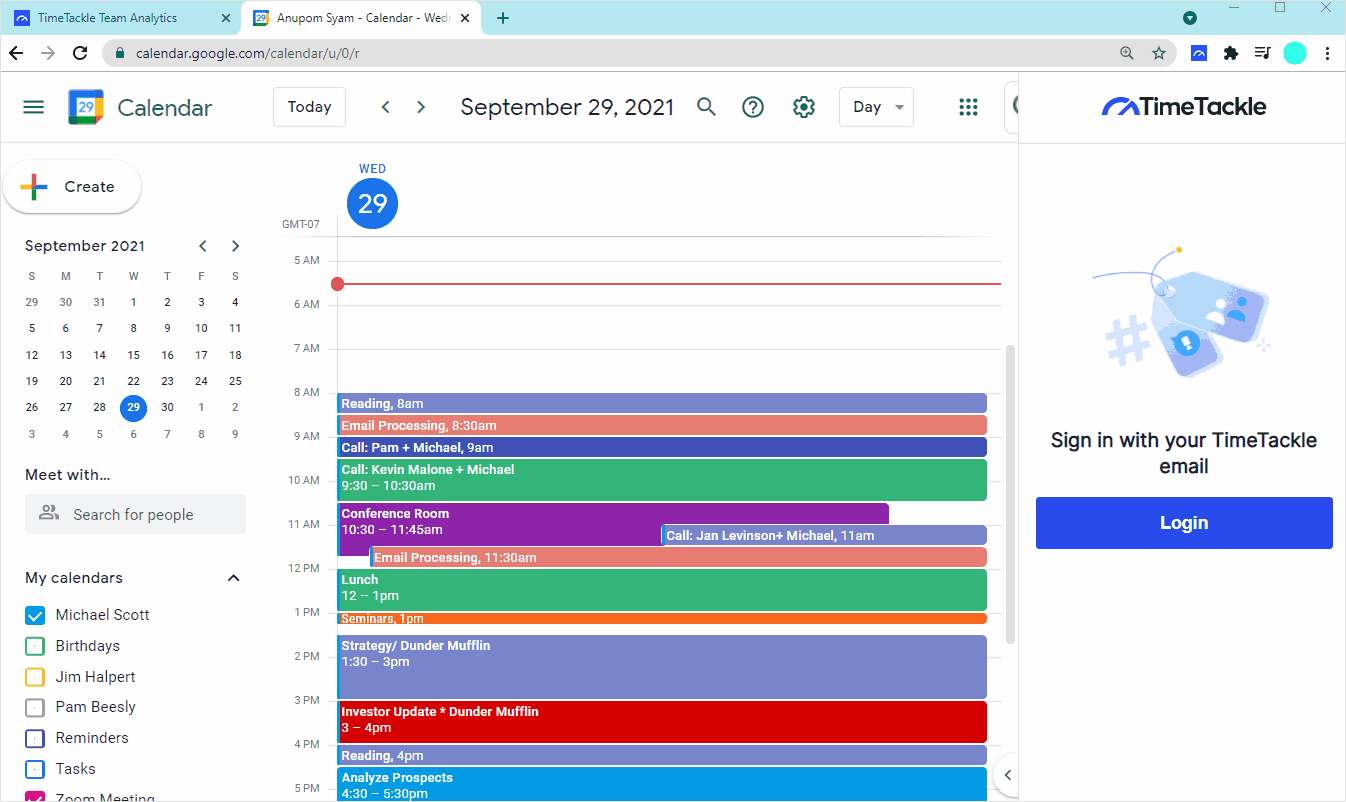 Now let's go back to the Insights page of your Tackle account. Here, you can analyze the data in your calendar by choosing from several chart options. This tool captures the calendar data and categorizes them through the tags. So, you can see the charts of calendar events and activities according to the tags assigned.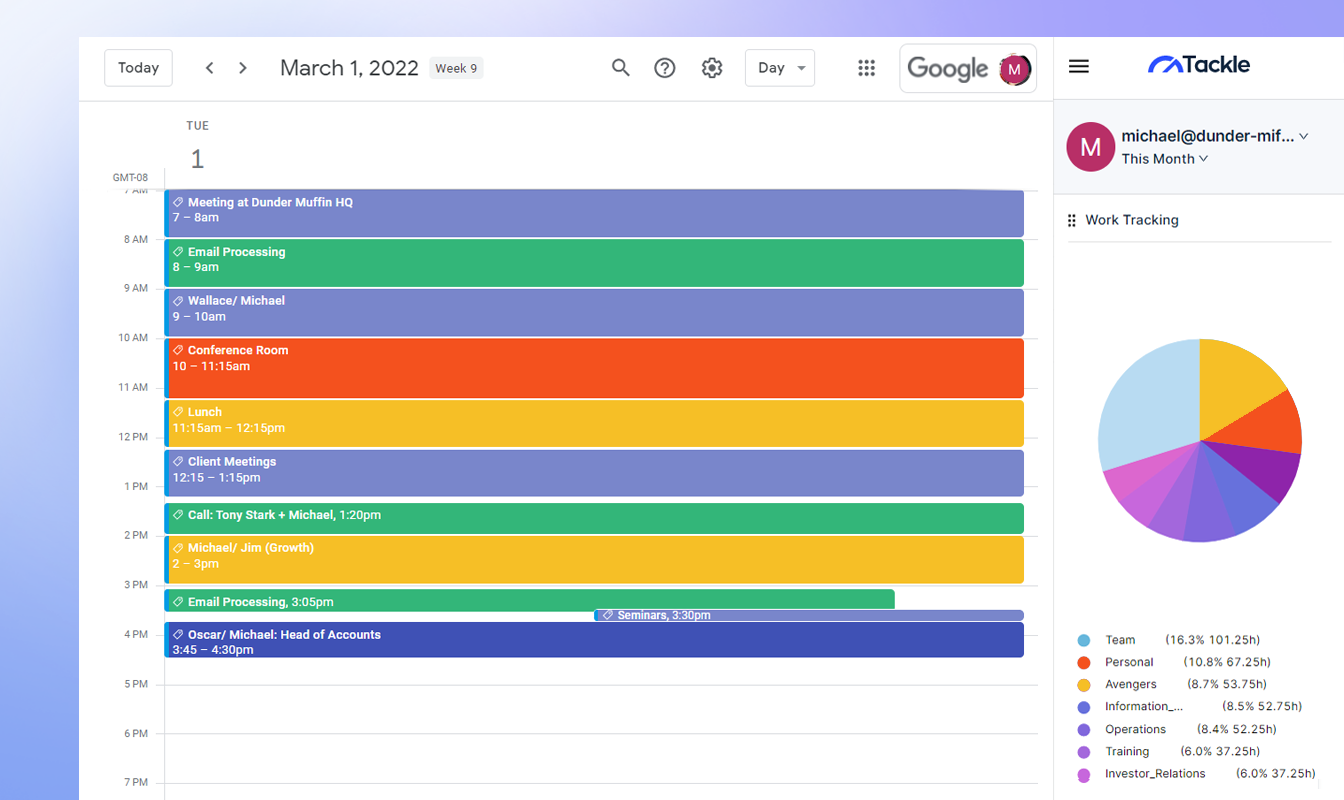 A few of the amazing brands who trust us with their time


Trusted and used by 600+ teams
Top executives and best teams around the world use Tackle.
Tackle is a great tool to measure times. It has helped our organization increase our accuracy in developing projects, comparing the planned- VS the real-time we take on this, making better planning and efficient our work.
Tackle allowed our CEO (Matt) to track and prioritize his time in a more optimized way. Because of this, he was able to streamline his schedule by reducing the number of recruitment meetings he was attending.
My team and I happily use Tackle to crunch down on time and manual work to create timesheets for our employees. Tackle is easy to use, syncs smoothly with Google Suite, and offers really useful features to make the workflow even better!
Tackle helped us to identify where we can optimize the calendars. The team was very supportive and open for adjustments of the tool which we needed, e.g show by events instead of hours, and is a great pleasure to work with Tackle and their highly competent team!
Tackle is a great tool for our growing business! The ability to track and sort tags has been such a huge help for tracking time. We love Tackle!
I'm always looking for time savers by way of tools that maximize efficiency. Tackle's event tagging, insights, and reporting features have already delivered great value to our entire team.