Audit calendars to align your time with your priorities. Build custom reports and analyze calendar data to create a productive team schedule.
* No Credit Card Required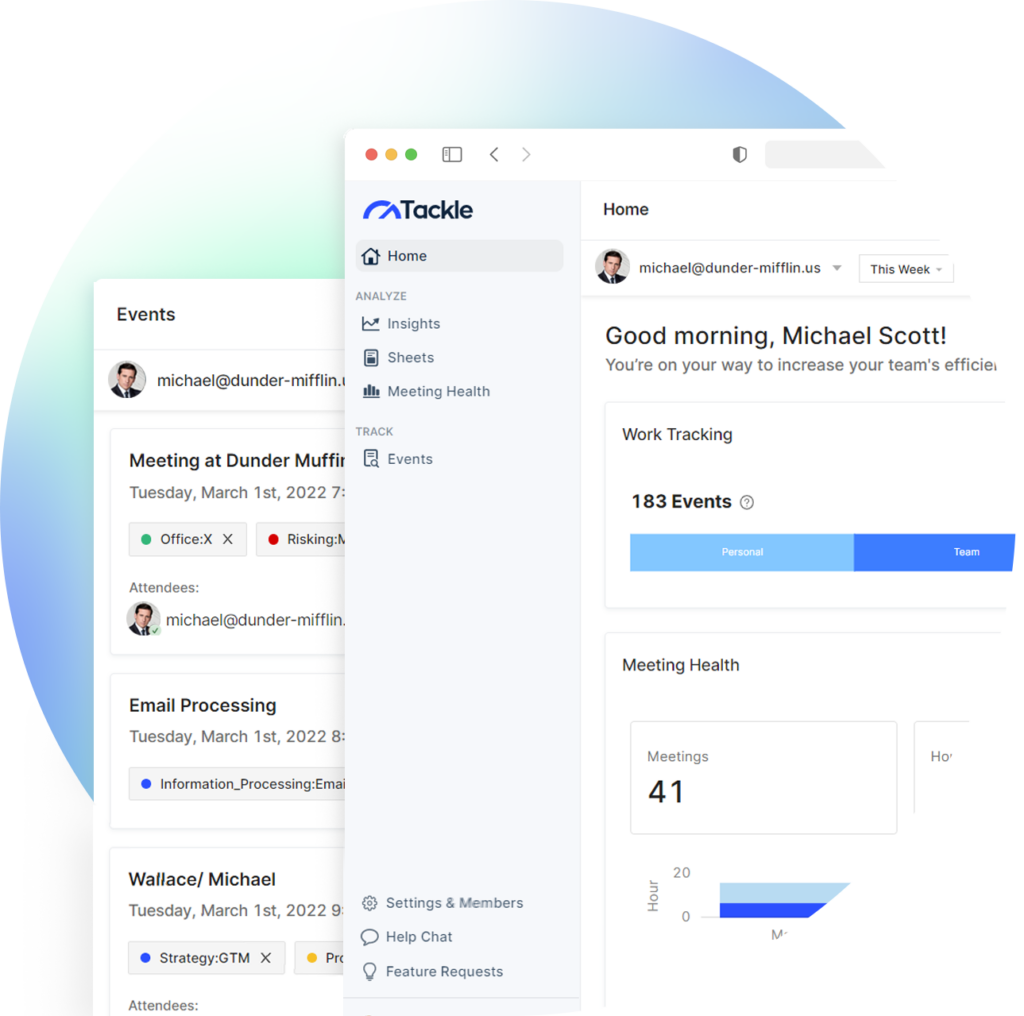 Bringing Intelligence to Business Calendaring
Take back control of your calendar and be strategic about every minute you spend. Get a real sense of your time spent and align your day with your KPIs with calendar audits.
Customer Success and Sales teams
Designed for CSM and Sales teams to better engage with customers. Get a clear picture of the team's time and understand interaction trends to achieve higher ROI on effort.
Streamline team's schedule to maximize revenue. Uncover and align relationships between your clients, projects and team members. Create automatic timesheets, invoices from your calendar data.
Engineering, Product and Design teams
Improve your team's meeting health with calendar analytics and scheduling policy automation. Built to reduce unproductive meetings while increasing collaboration and lowering employee burnout.
Level up your calendaring game
Deeply integrated with your existing calendars
Align your time with your KPIs, optimize your team's schedule
Calendar Analytics provides you with a visual analysis of your time. Spend time on what matters, align your schedule with your priorities and eliminate time sinks to 10x your productivity.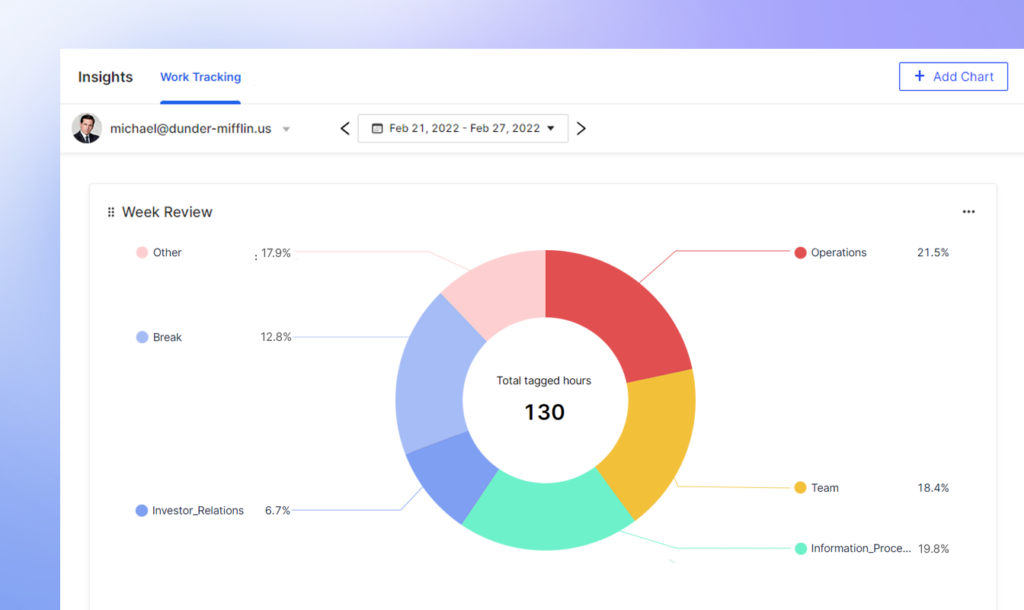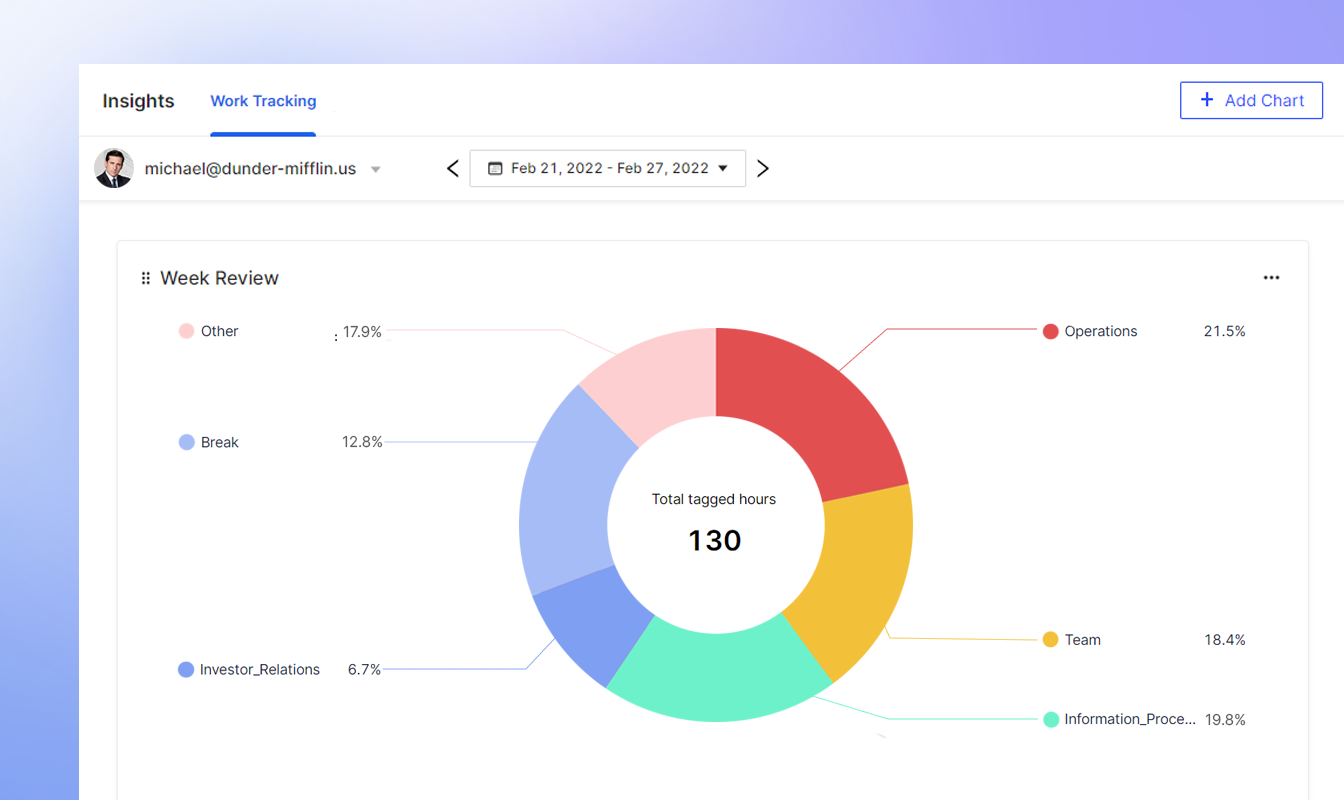 Tag your calendar events, track where the time is spent
Bucket your calendar events into categories with our Chrome Extension or Automatic Rules. Seamlessly add tags and properties to track meeting types, projects, appointments etc.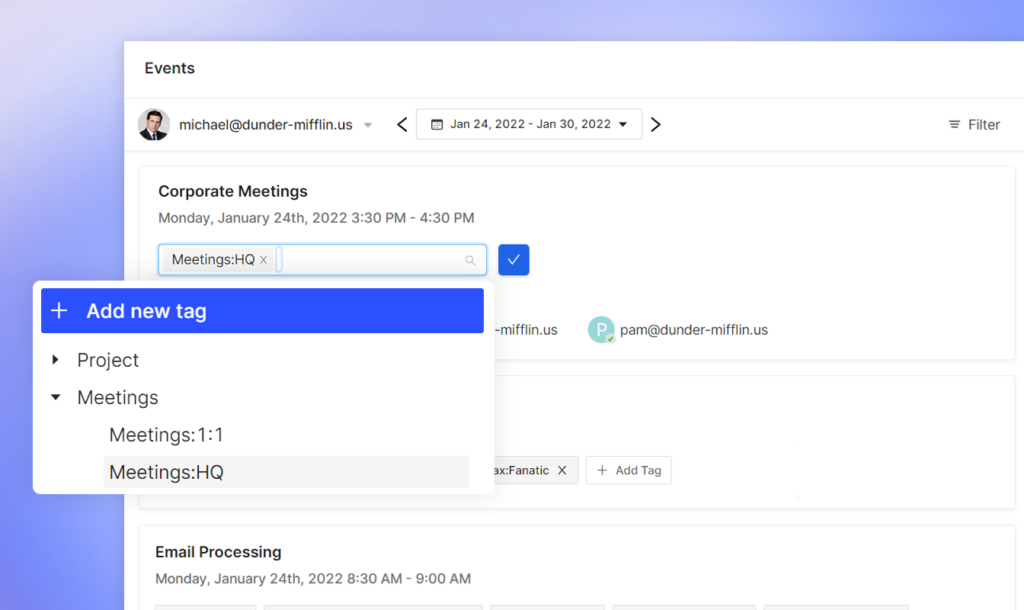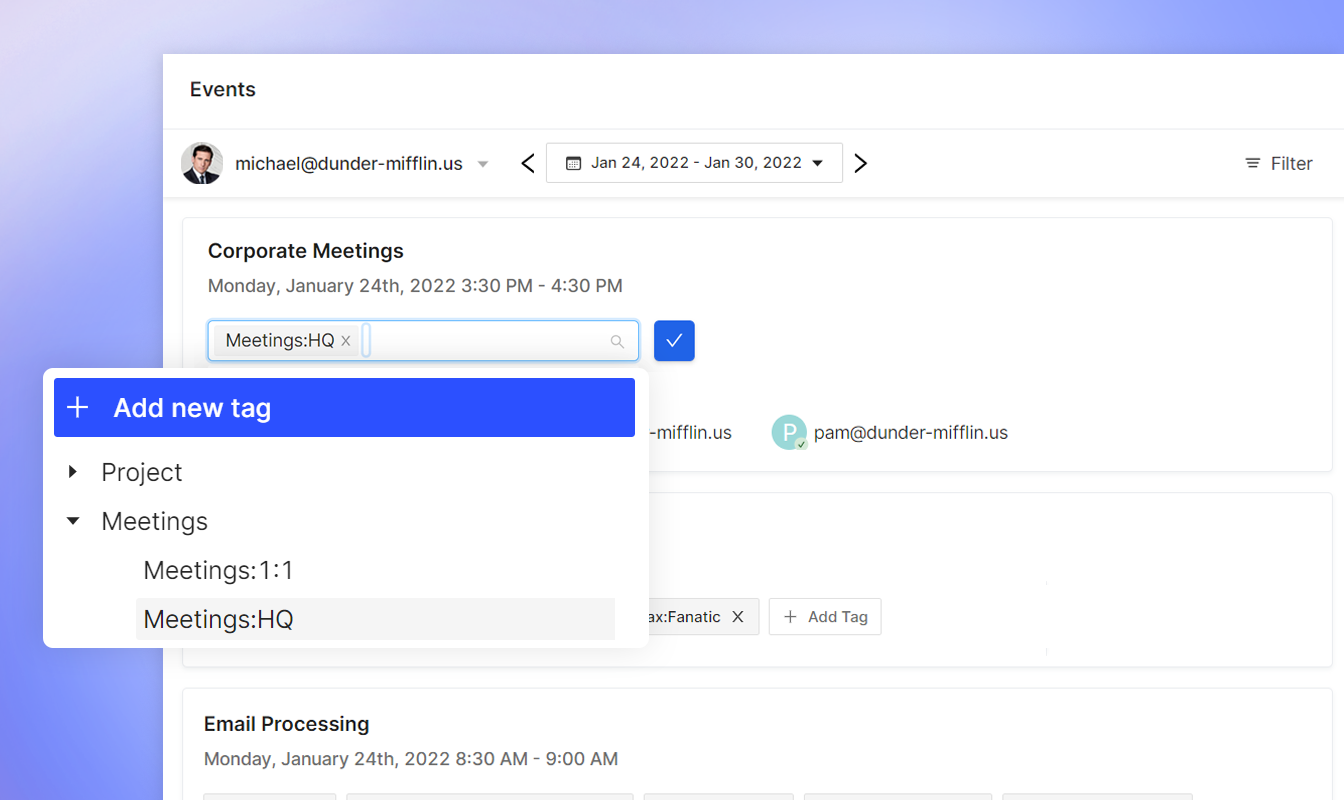 Track productivity, attendance, and billable hours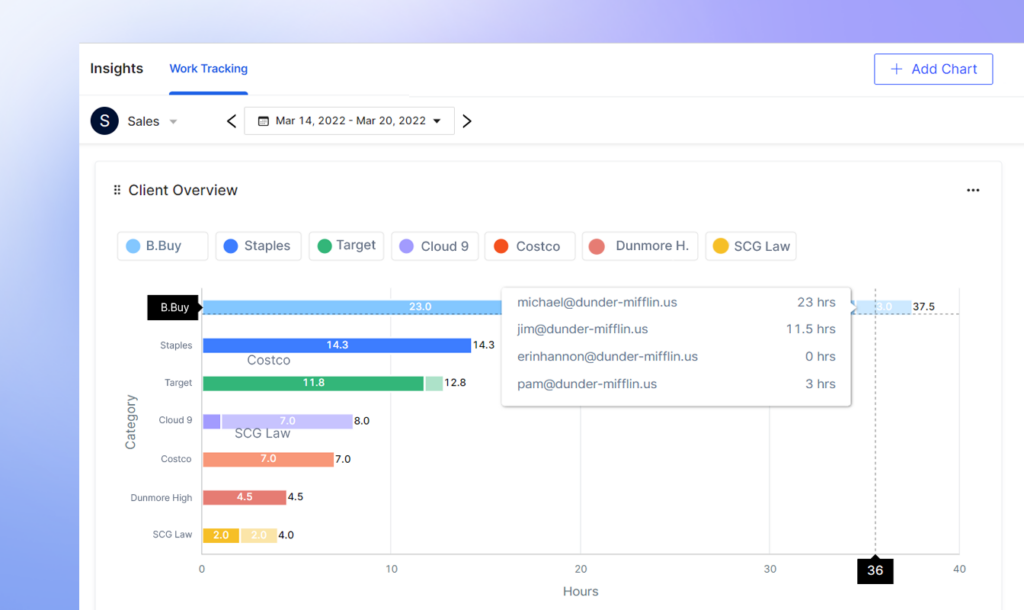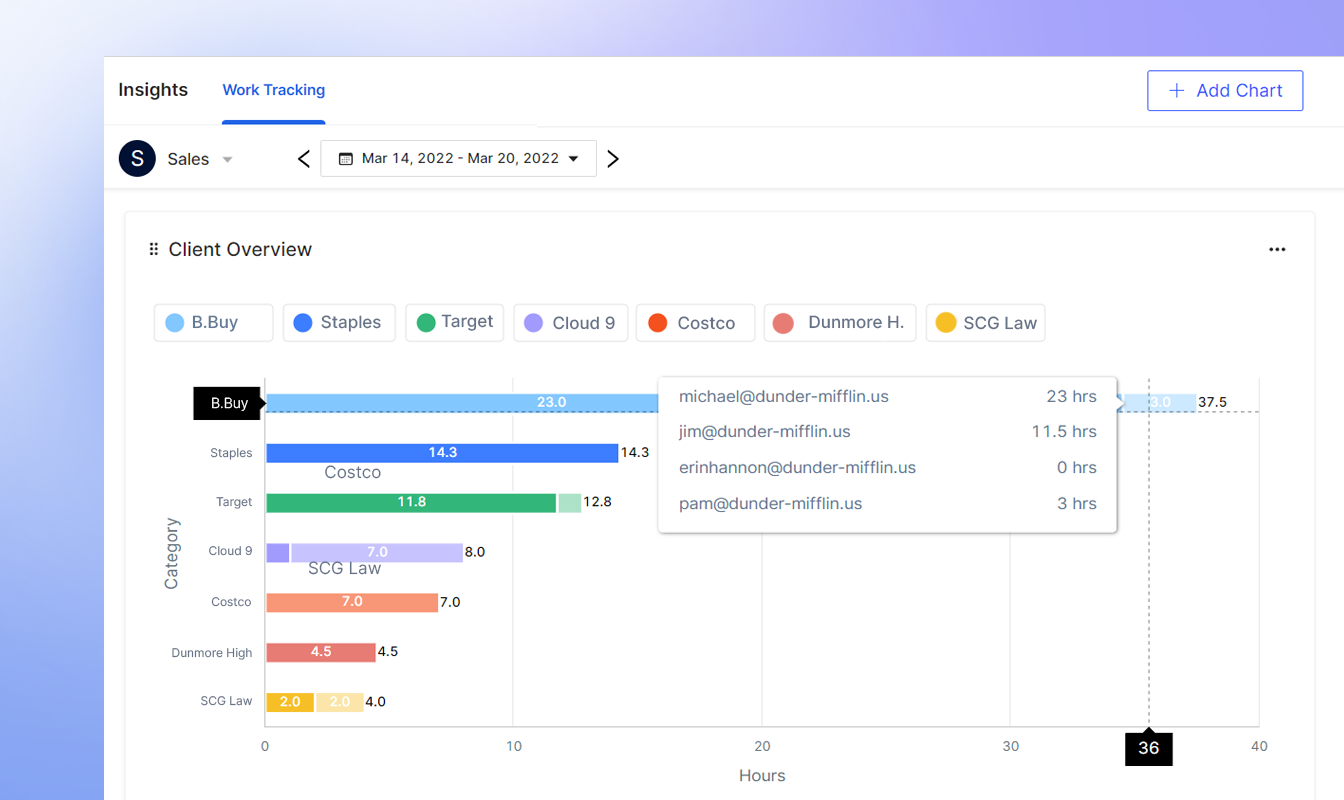 Streamline your workflows
Streamline your workflow by automatically syncing your calendar data into Google Sheets. Create lightweight CRM, attendance tracking, or any custom system without writing any code. Simplify and speed up your scheduling game with data-driven insights.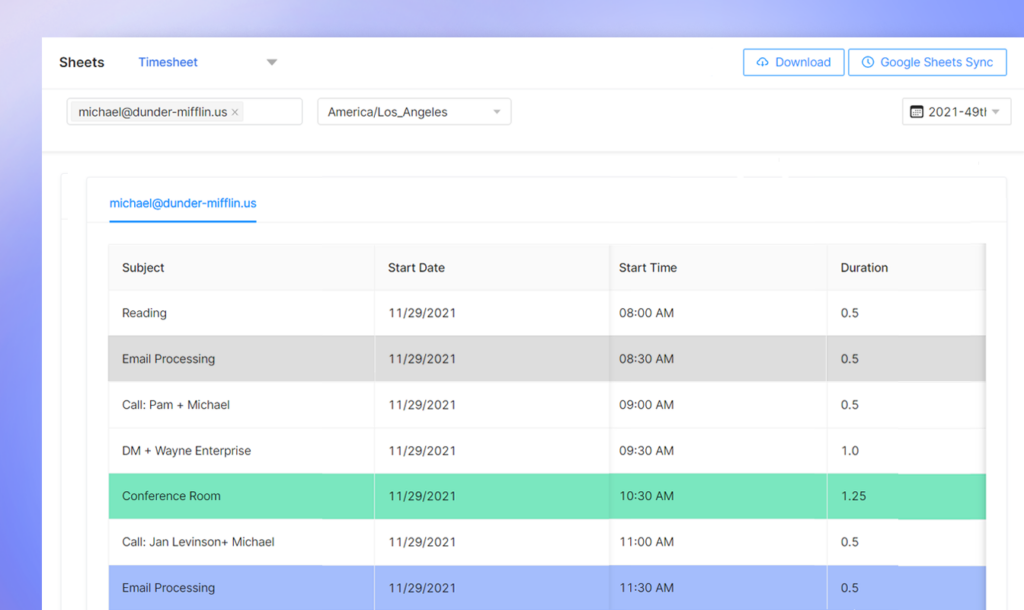 Trusted and used by 600+ teams
Top executives and best teams around the world use Tackle
Tackle is a great tool to measure times. It has helped our organization increase accuracy in developing projects, compare "the planned" vs "the real" time spent, make better plans, and improve work efficiency.

Tackle is an integral part of our sales process. It has allowed us to make sure that all of the revenue opportunities that we pursue don't fall off and has increased our existing client engagement by 70%!
My team and I happily use Tackle to crunch down on time and manual work to create timesheets for our employees. Tackle is easy to use, syncs smoothly with Google Suite, and offers really useful features to make the workflow 10x better!
Tackle helped us to identify where we can optimize the calendars. The team was very supportive and open to feedback. It's a great pleasure to work with Tackle and their highly competent team!
Tackle is a great tool for our growing business! The ability to track and sort tags has been such a huge help for tracking time. We love Tackle!
I'm always looking for time savers by way of tools that maximize efficiency. Tackle's event tagging, insights, and reporting features have already delivered great value to our entire team.