Customer success and Sales teams
Don't waste time, level up your customer engagement
Redefine your sales process with Tackle's calendar analytics. Help your team win loyal fans for life.
* No Credit Card Required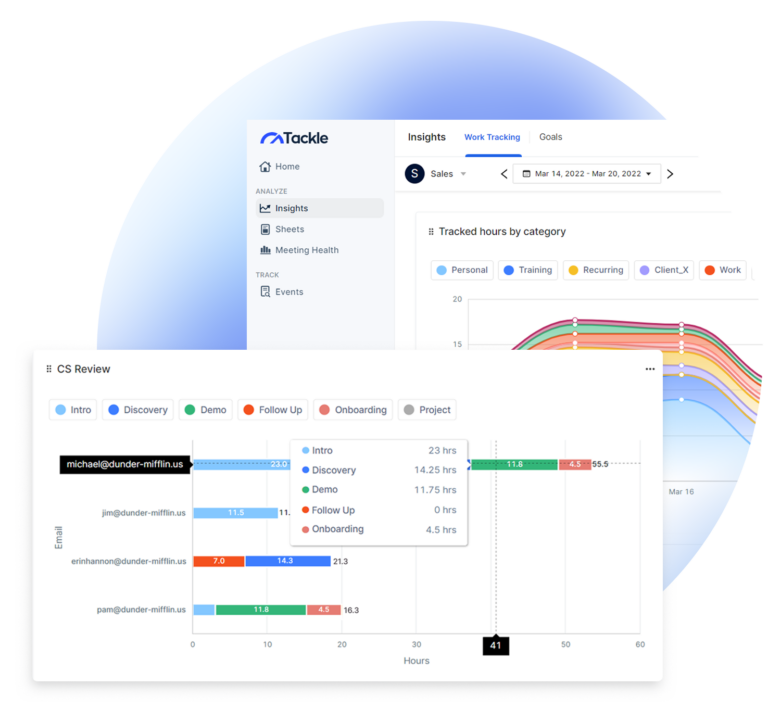 Time is money, and with so many customers to serve at once, you must get the most productivity from your team members. That means helping them focus on calls that will lead toward success. Don't spend time working on internal projects or non-critical issues when you could be closing deals today.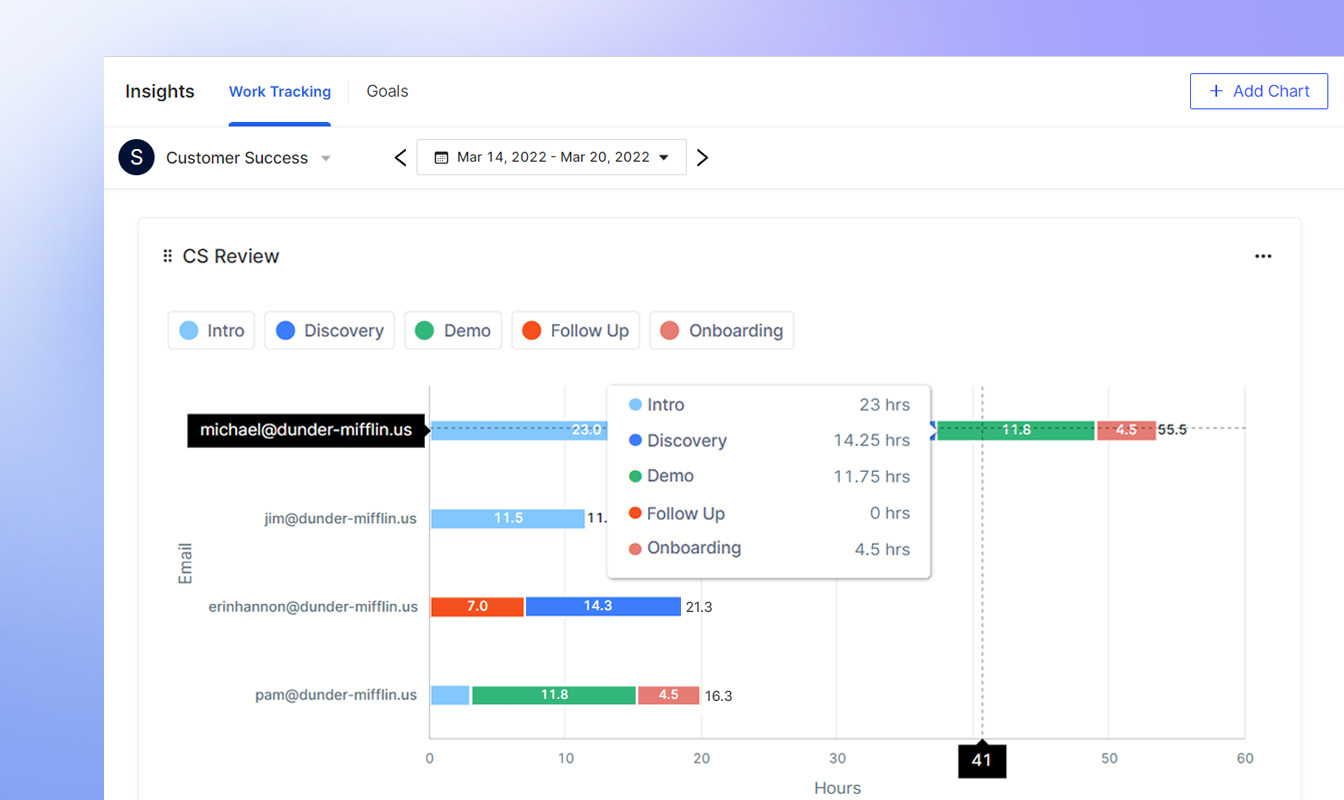 Tagging data across your CRM and other software is tedious and yields zero return. Tackle helps you automate your tagging and tracking process so that your team can spend more time on more impactful things.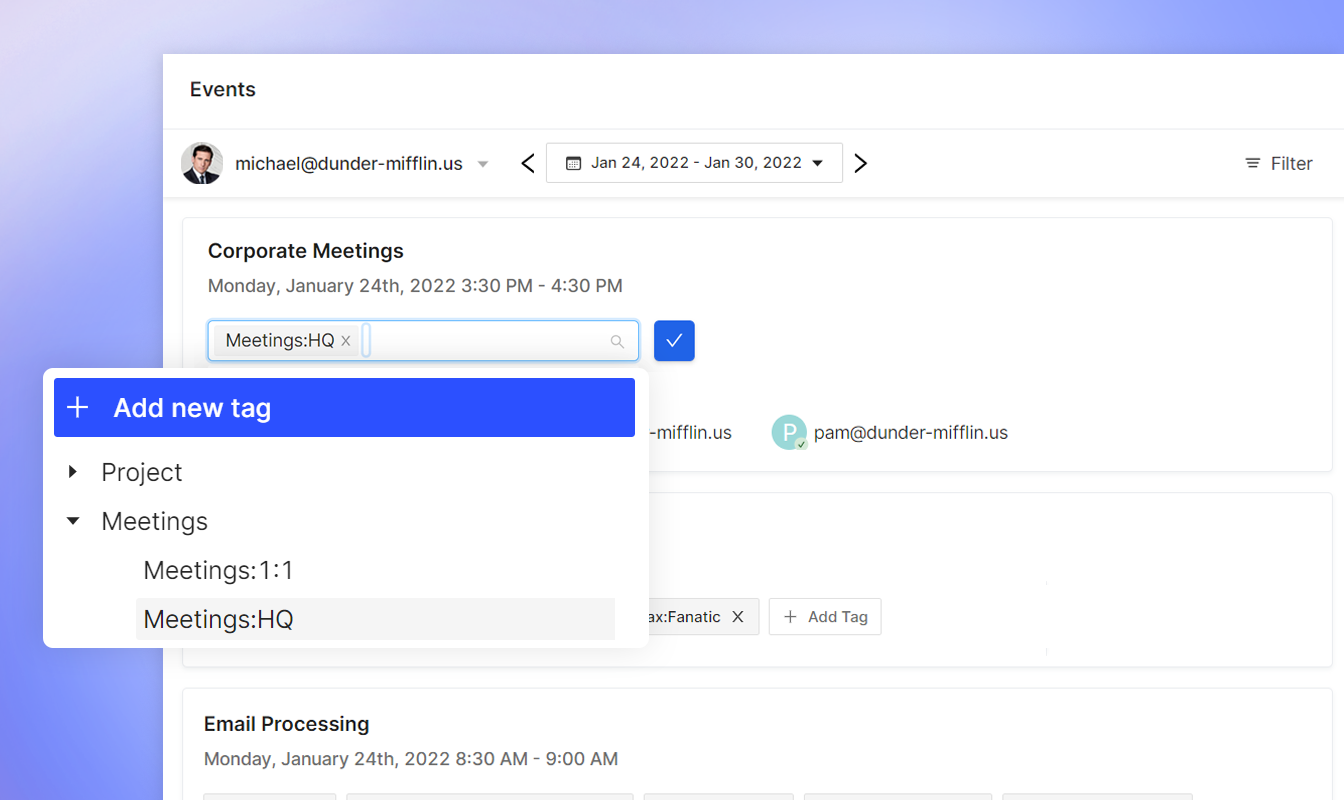 Spend time on what matters
Create reports to track performance over time, gather workload insights and understand customer engagement trends. Create data-informed strategies for hiring and scheduling. Help your team to be always on the top of your customer's mind.