Dear Tackle users,
We are releasing our latest patch with a bunch of new features and bug fixes so you can enjoy a flawless experience.
Other than that, please do all take care, and stay hydrated and in the shade while staying productive with Tackle.
This month's product update includes:
A. Mobile tagging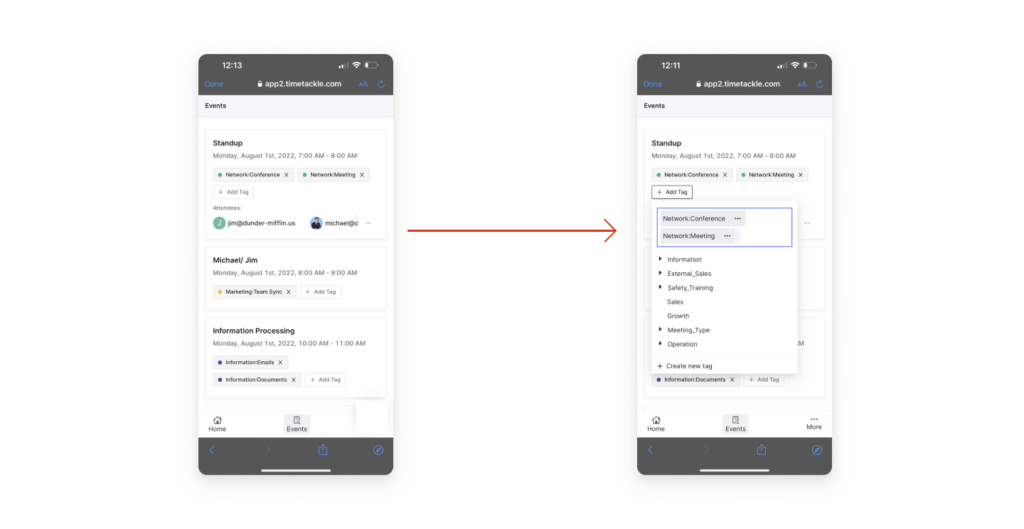 Users of both email bots and web applications can now utilize mobile views to tag any events that occur. In order to begin labeling events, users need to access the Tackle web application from their mobile device or daily agenda emails.
B. Auto color change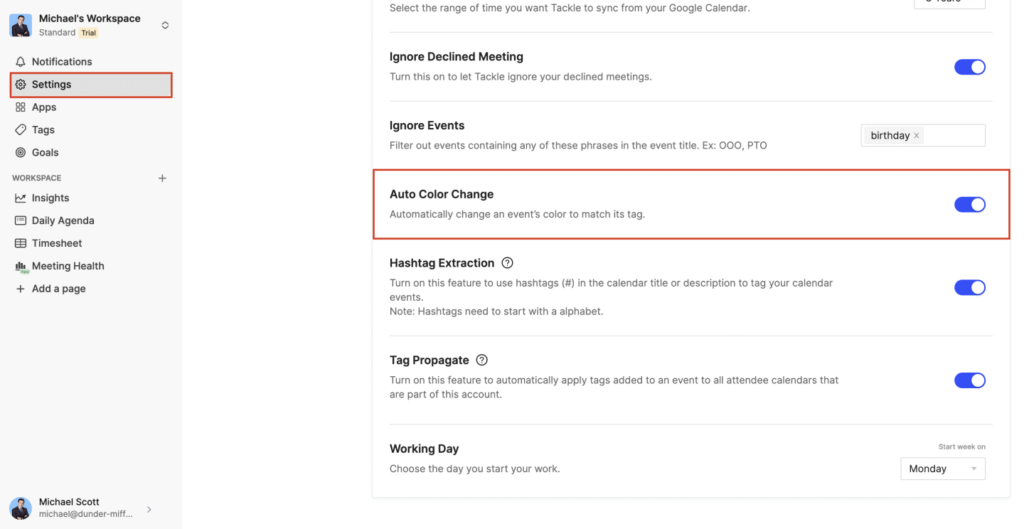 Now, an event's color can be set to automatically reflect the color of its associated tag. As soon as you activate this feature, the color of any new events you add to your Google Calendar will be set to the color of the corresponding tag.
C. User cancellation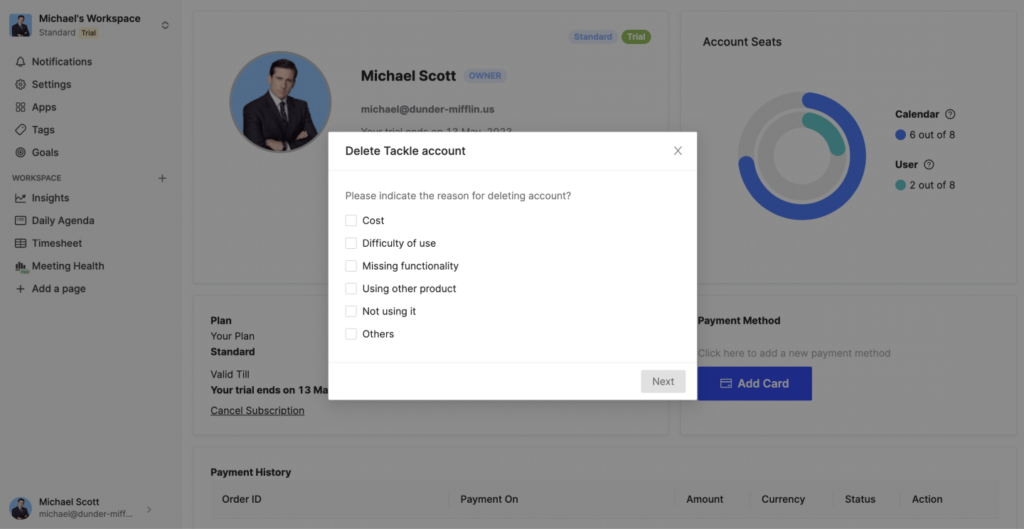 Users can now cancel their subscription directly from their account page.
D. Filtering tags by calendar grouping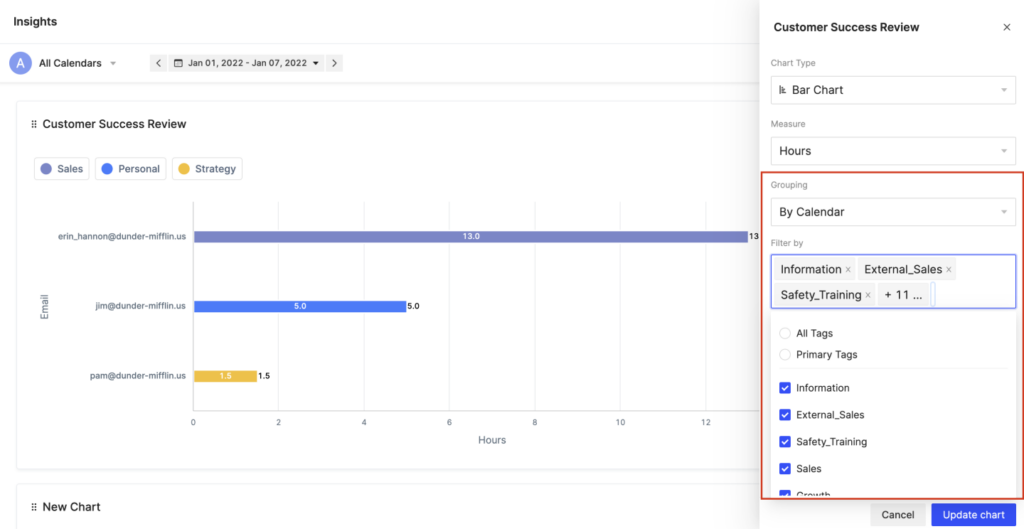 Now, users can organize their calendars based on their own personal tags, rather than having to use the chart's default grouping. Before, we merely needed to group the calendars to make the charts. In addition, we can now customize the charts to display the tags belonging to a particular category across many time periods.
E. UX improvements
You spoke we listened. In this patch, we've made a bunch of UX improvements based on your feedback.
1. Create a Subcategory text update
Users now have better visibility on how to create new subcategories through a better UX Copy.
2. Workspace information update
Users will be able to change/ edit the name of their workspace and upload their icon or add an image.
3. Navigation Enhancement
The landing page structure right after onboarding has been improved with a better user experience.
F. Bug fixes
During Onboarding, users can add tags without any problem
Default timezone has been setup for daily email bot so that users get the regular emails according to the timezone they've set up