Dear Tackle Users,
Welcome to our monthly product update! We are thrilled to share some exciting changes we've made to our web application interface, aimed at enhancing your experience with Tackle.
New Features 🌟
We're excited to share a set of new features designed to make your tasks easier and more efficient, ensuring a smoother and more productive experience with Tackle.
Revamped Workflow
Experience our revamped workflow system, now equipped with game-changing functionalities like G-sheets sync, an intelligent email bot, and automated tagging rules. Discover the seamless integration of these powerful tools in one central hub, allowing you to harness the full potential of Tackle's capabilities with the utmost efficiency. Take control of your tasks by defining the execution sequence, ensuring smoother implementation and unparalleled productivity.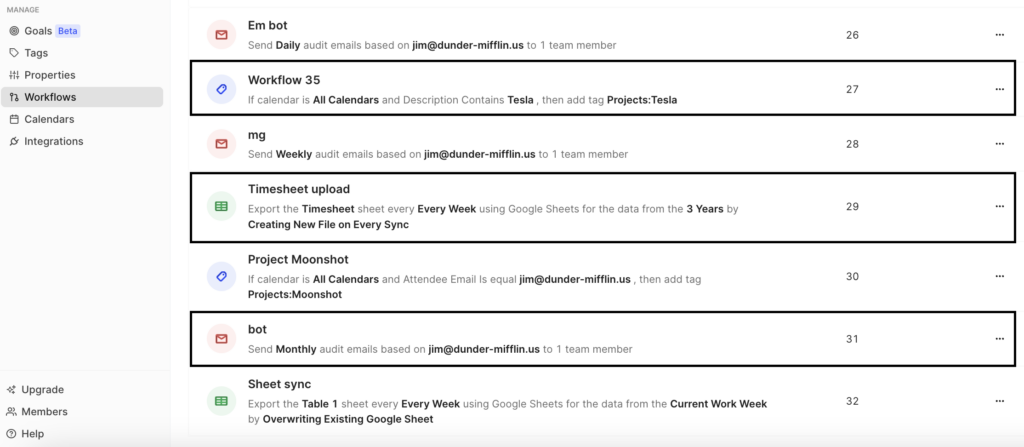 New Calendar Permission System
Presenting enhanced team security through our upgraded calendar permission system. Add new team members without granting specific calendar permissions. They can now add calendars based on shared permissions directly from Google Calendar, ensuring controlled access. Available upon specific user requests.
New Feature Request Portal
To foster better engagement with our users, we have launched a new feature request portal within our application. This portal will enable you to submit your feedback and suggestions more efficiently, allowing us to support your needs in a faster and more effective manner.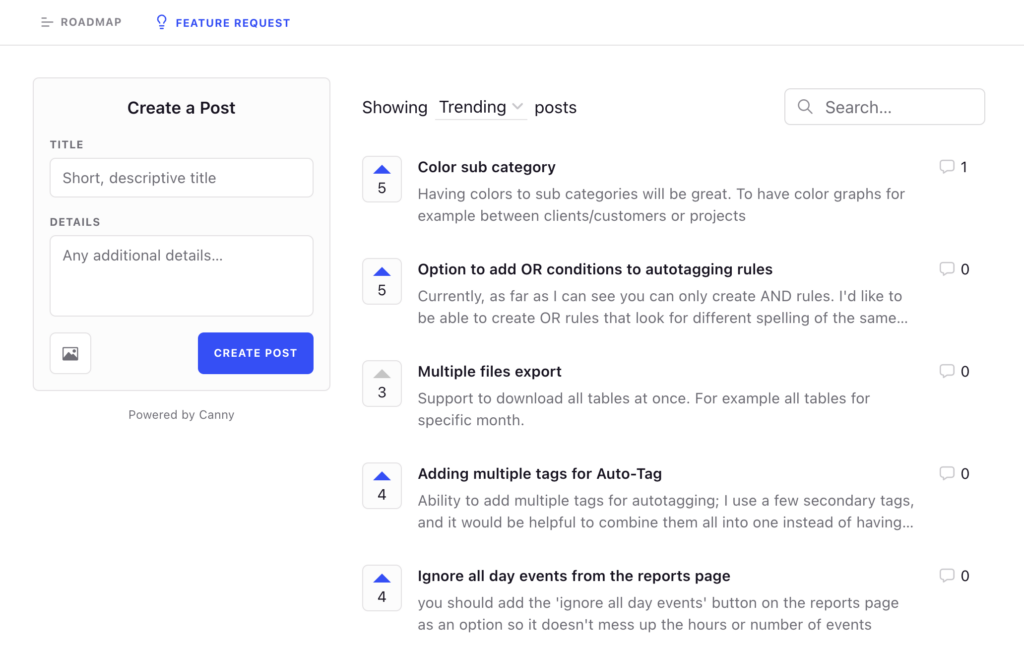 Onboarding Checklist
Introducing our new onboarding checklist, designed to facilitate a seamless transition for you and your team. Access rich and helpful materials to guide you through the onboarding process.

Improvements 🔧
We've made a number of enhancements based on user input to make the site easier to navigate and more enjoyable for everyone.
New Menu Navigation
Announcing enhanced menu navigation and exciting new features in our web app. Enjoy a cleaner interface for easy and efficient page navigation. Add emojis to enhance your professional experience.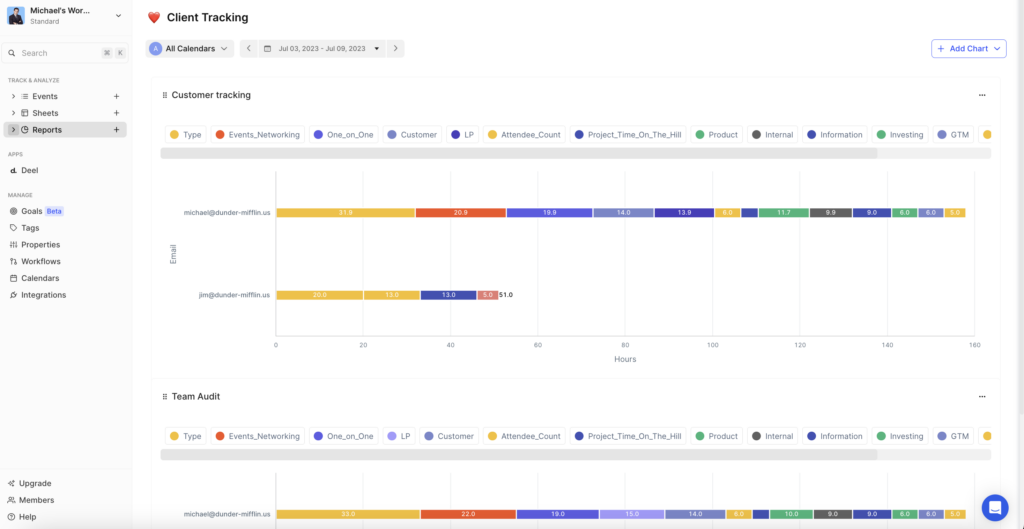 Date Range
We have fixed and improved the custom date range filters, providing a better user interface.
Chrome Extension UX Improvement
Our Chrome Extension has undergone significant UI changes, resulting in a cleaner and more user-friendly interface. We have improved charting and tagging systems to enhance your experience while using the extension.
Help Center Improvement
We have relocated the help center to a more convenient place, allowing you to seek assistance anytime, anywhere within our web application. You can now easily access relevant documentation to guide you through.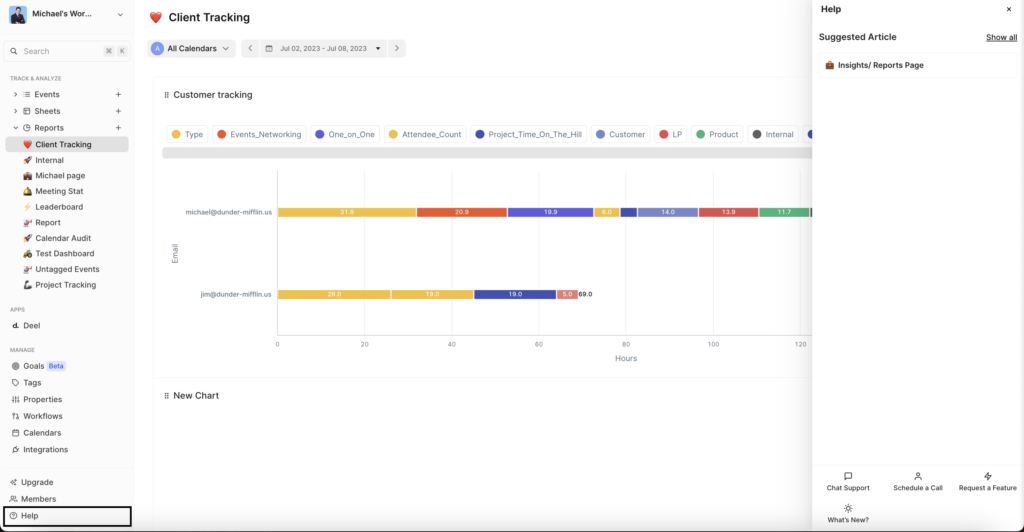 CRM Properties
We have made custom improvements to how CRM properties are filtered in the table page and their overall usage. These changes enhance the functionality and usability of CRM properties within our application.
Bug Fixes 🐞
Addressing user-reported bugs, we have resolved issues with the "No Data" display in user roles and text/display problems in the payment modal. We hope you enjoy a seamless experience with our application's latest fixes as well.
We value your experience with Tackle. Thank you for your support!
Best regards,
The Tackle Team