Our developers are continually developing new features. Then, kitchens get messy! We've spent the last few weeks doing some serious spring cleaning, correcting bugs, improving performance, and smoothing down a few rough edges based on your feedback.
Table of contents
What's new
A. Email bot app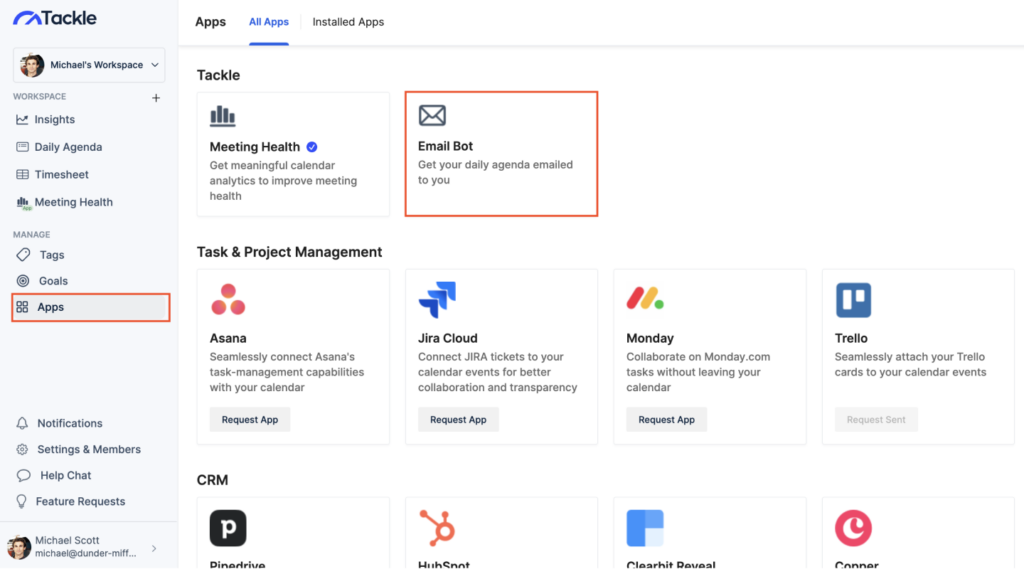 Email bot will email you your daily agenda, weekend summary, and untagged activities.
Your daily itinerary can be emailed to you so you know what's coming up and so your colleagues or assistant know the optimum times to reach you. Review where you spent the most time last week on weekends and plan for next week.
B. Notification Center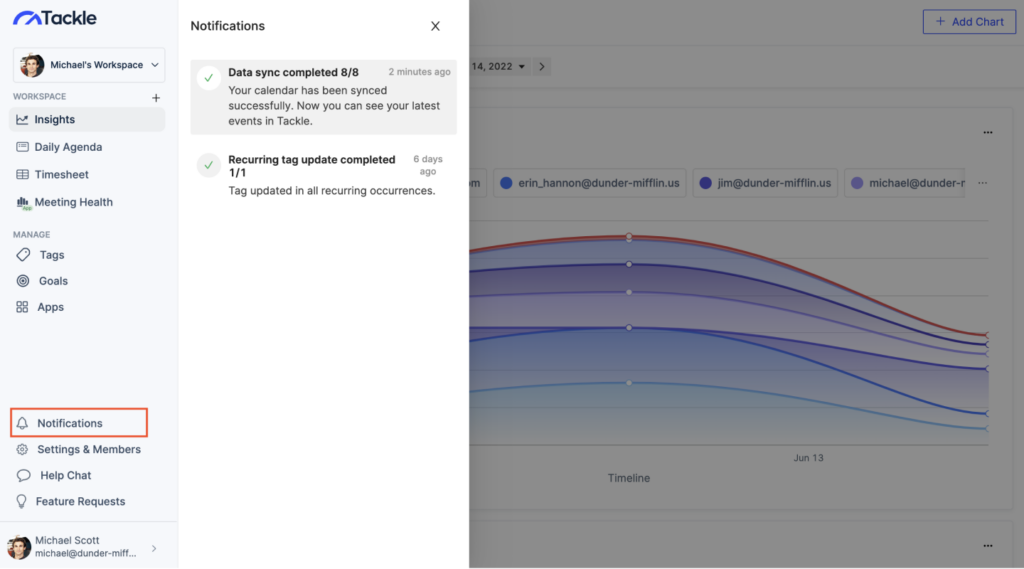 Previously if a calendar sync was started in the background, users had no easy way to know whether the sync was completed, unsuccessful, etc. Now, the notification center will provide sync updates and work as a central hub where all user notifications will be shown. Furthermore, if a user sets a new goal to track, or is there is any new update, everything will also be shown all at once place in the notification center.
C. Bug Fixes
We are constantly improving our product to make it more reliable and faster for our users. This version includes several bug fixes and stability improvements.
Meeting health Bug fixes
In the recurring meetings chart, space added between the "sink" and "Consider"
Number format used to add commas to large numbers on the summary page
Number format used to add commas to large numbers in the first two charts on the Meeting Trends page
Number format used to add commas to large numbers in the first three charts on the Interactions page
Resolved Meeting Health data and Chrome Extension meeting load data mismatch and data discrepancy