We just added a bunch of improvements and new features to Tackle and we think you'll love it! Here's a quick rundown of what's new from Tackle's lab:
Tag to properties (Improvement) 💾
We've redesigned how the secondary tag properties work. Along with the core tags, this feature lets you add other important information to your Google Calendar events.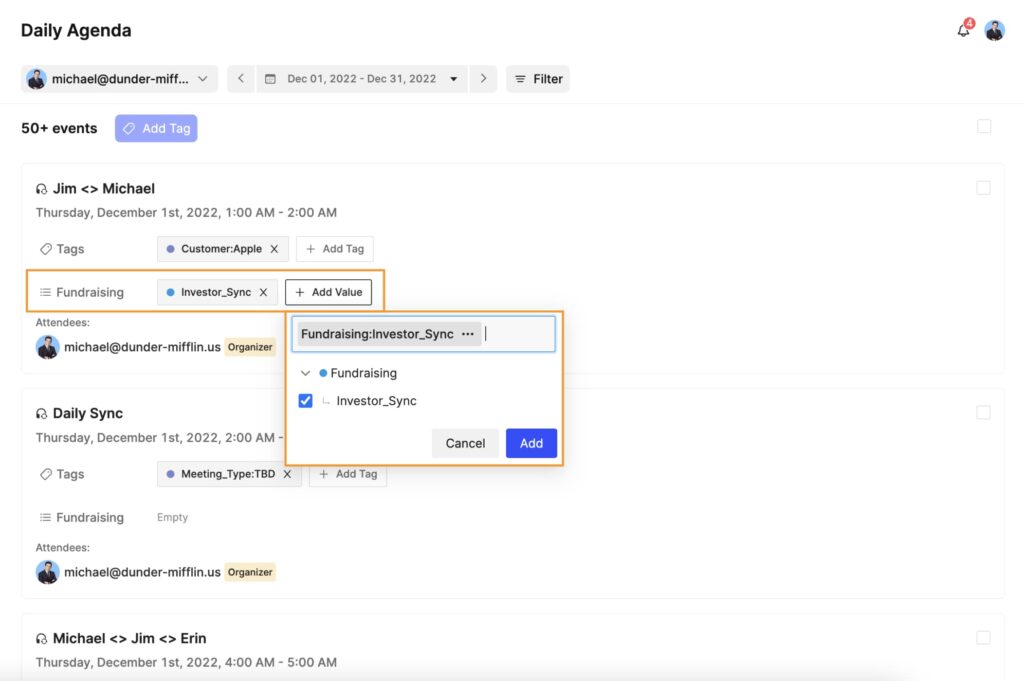 Tag recommendation (New feature) ✨
To improve your overall tagging experience, we have implemented a Tag recommendation function. Our algorithm will now generate tag recommendations based on your prior tagging tendencies. You can get more work done in less time.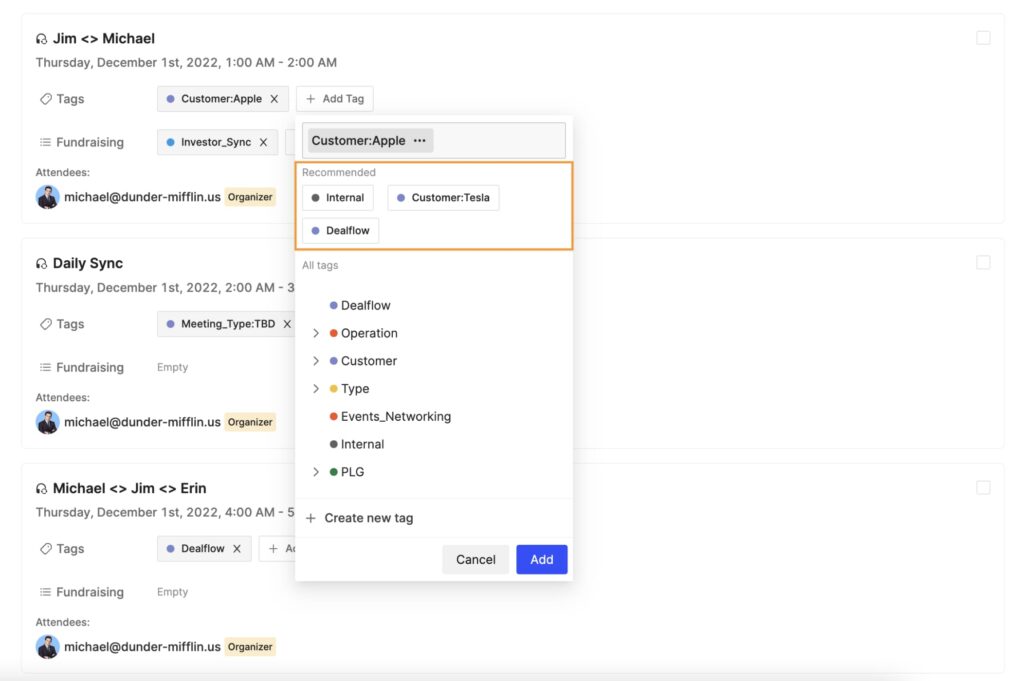 UI Improvement 💾
Onboarding directly from the Chrome extension
We're thrilled to announce that our Chrome extension now has a new sign-up option! This lets our users sign up for an account right from the Google Calendar page and use all of the extension's features without having to log in to the web app every time.