It's no secret that team collaboration can do wonders for an organization's employee morale and bottom line. A team that works together is more likely to stick around in an organization for a longer time and have a positive impact on the business's profitability. And the only way to achieve success together is when you share your tasks with your team members. As almost everyone uses Google at work, this post will discuss how to share Google tasks for the ultimate team collaboration, especially during the pandemic.
What is Google tasks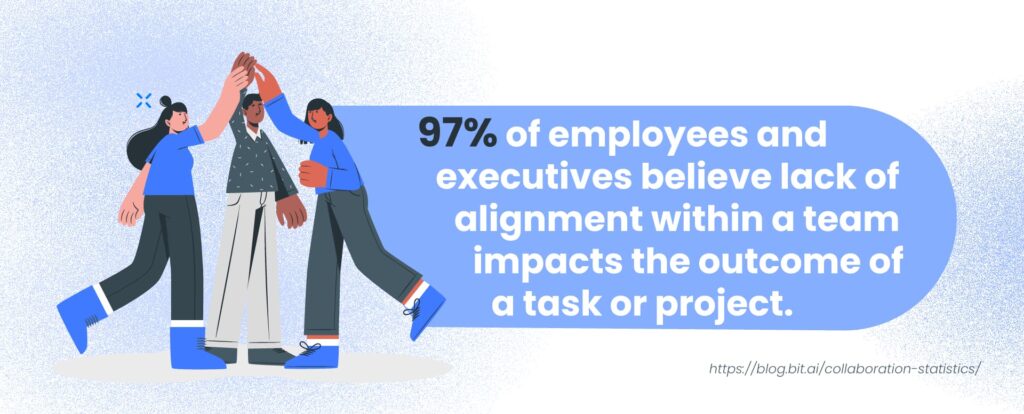 Google Tasks is a Google product that manages your tasks on a digital to-do list. You can create and edit tasks on Google Calendar, Gmail, Google Docs, Sheets, and Slides.
What can you do with Google tasks
Allows prioritization ✍️
When you add tasks on your Google calendar as events, there's no way you can prioritize them as these don't appear in a list. On the other hand, you can prioritize easily on Google Tasks as it's like a to-do list where you can jot down tasks according to priority.
Allows adding deadlines ⏳
If prioritizing as per a sequential order is not enough, Google Tasks helps you add another level of prioritization by allowing you to add time and deadline to each task. What's more, you will get notifications on your mobile phone if you add a time and date to your tasks.
Allows adding details 📝
Besides deadlines, you can add layers of information like task details and sub-tasks to each task on Google Tasks. What's even better is that you can drag and drop any email from your Gmail as a task. So, if there's a meeting that you have with your team every Monday morning, you can turn it into a task on google tasks.
Allows task completion marking ✔️
Just like a manual to-do list, you can check and mark each task as completed on Google Tasks. This helps you to maintain your to-do list better as you are aware of what you've done and what tasks are still left to do.
Greater customization 🍂
With Google Tasks, you can customize each list by changing the color, adding images, etc. Therefore, you can tell at a glance which category of work events are on your to-do list.
Allows multiple task lists 📋
You can create not just one, but multiple task lists on Google Tasks. This is a great way to keep track of work and personal projects. As you complete each task and each list, you can delete these and be better organized.
Smooth integration 🤝
As Google tasks are integrated with Google Calendar and Gmail, you are always able to access what's on the task list. With reminders and notifications, you won't miss out on doing any important tasks. You can access and share your google tasks from your desktop and through the app on your phone.
More collaboration 👬
Since it's possible to share google tasks with your colleagues and family members, it not only keeps everyone in the loop of things but also creates a sense of greater collaboration. This ultimately results in lower employee turnover and a positive impact in the organization.
How to use Google tasks
With Google Tasks that you can access from your Gmail page, you can always be on top of your to-do list from your computer or your phone. Google Tasks allows you to add up to 100 tasks.
Step 1: Sign in to your Gmail account and from the right panel, click on the Tasks icon.
Step 2: Click on the Add a task field and type in the tasks.
Step 3: By clicking on the edit icon on the right side of the task, you can add task details, add a deadline, and add sub-tasks. You will get notifications on your phone for tasks to which you added a date and time. For those tasks that have a date but no time added, you will get a notification at 9 am.
Besides adding tasks on Gmail, you can do the same from Google Docs, Sheets, Slides, and Google Calendar.
How to add a task from Gmail
You can add an email from Gmail to the list of tasks. Here's how you can do it.
Step 1: Sign in to your Gmail account and go to the right panel to click on the Tasks icon.
Step 2: Drag the email you want to save as a task and drop it into the box. Click the edit icon to add a deadline and time. This is especially useful for recurring events. However, if you add sub-tasks to the gmail task, it won't recur automatically.
If you want to mark a task as complete, simply hover over the circle beside the specific task and click on it. A tick mark will appear and mark the task as complete.
If you want to delete a task, click on the edit icon beside the particular task and click on the Delete icon.
You can add, edit, or delete tasks in the same way on Google Calendar, Google Sheets, Docs, and Slides.
How to share Google tasks by exporting them
You can share google tasks by downloading the data and sharing the link. This can be done from Gmail, Google calendar, Docs, Photos, and Youtube videos. So, to share Google tasks from your email, follow the instructions below.
Step 1: Go to https://takeout.google.com/ to select the data from Google products that you want to export. Make sure that only the data that you want to download has the box beside it checked. Therefore, keep the box beside Tasks checked. 
Step 2: Click the Next step button. 
Step 3: Select the type of file you want to export, the frequency, and the destination.
---
Step 4: Select Send download link via email to receive the link and share your Google tasks.
---
Step 5: Choose the frequency of the export of Google Tasks.
Step 6: Choose the file type and size from the options and click the Create export button. 
Step 7: Click on the Download button.
Step 8: A zip file of your Google Tasks will be downloaded on your computer. You can, therefore, share Google tasks with others by sharing this file.
You will also receive an email with the download link.
How to share Google tasks from keep
Another way to share Google tasks is through Keep. Follow the steps below to learn how to.
Step 1: Go to your Google Account, click on the Google Apps icon from the top right, and click on Keep.
Step 2: In Keep, click on the icon with a box and a tick mark inside it. 
Step 3: Add a title and write down your tasks.
Step 4: After you are done, click on the collaborator icon from the lower panel, type the email addresses of the recipients to share Google tasks with, and click save.
To customize Google tasks on Keep, you can change the color by simply clicking on the Change color icon from the bottom panel of the note.
You can also add one or more images to your note by clicking on the Add image icon from the bottom panel and choosing an image from your files.
Besides Keep, there are a few apps that let you share Google tasks with your teammates. These include Zapier, GQueues, Google Tasks, TasksBoard, etc.
---
Related Reading: How To Delete Google Calendar To Declutter And Be More Organized
---