It's hard to believe that it has already been a year. It's been a whirlwind, witnessing Tackle's tremendous growth — another step toward our mission to help our users analyze data to make more informed scheduling decisions on their time spent.
We're thrilled to show you the final patch of this year.
Deel application integration (New feature)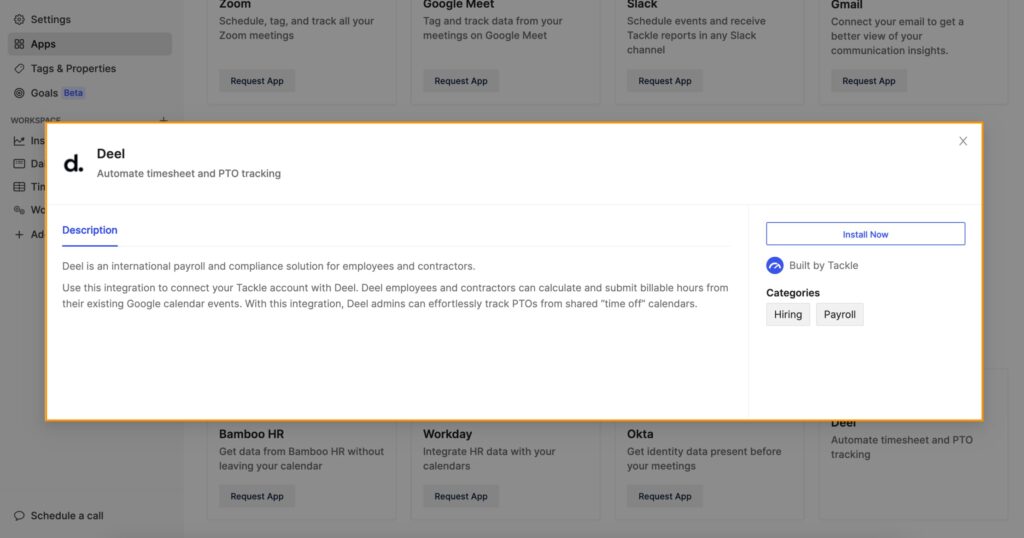 We're happy to let you know that our Deel integration is now live and available to all. Your timesheets based on contracts can now be uploaded straight through Tackle, saving you time and hassle. You can find the integration on the "Apps" page and request for it there.
Show events on the chart (UI Improvement)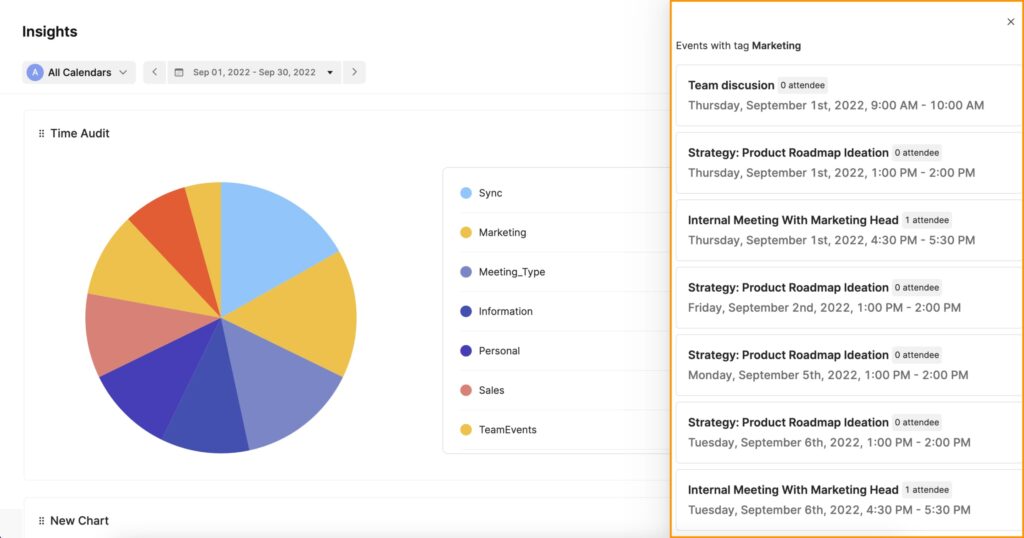 We have enabled our charting feature to show important events in a pie chart to enhance the user experience. This means that you can now view and track the tagged events for any tags and verify that your pie chart is displaying accurate data. Simply select a tag from the pie chart and then select "View Events" to see the corresponding event list.
Tag recommendation settings feature (UX Improvement)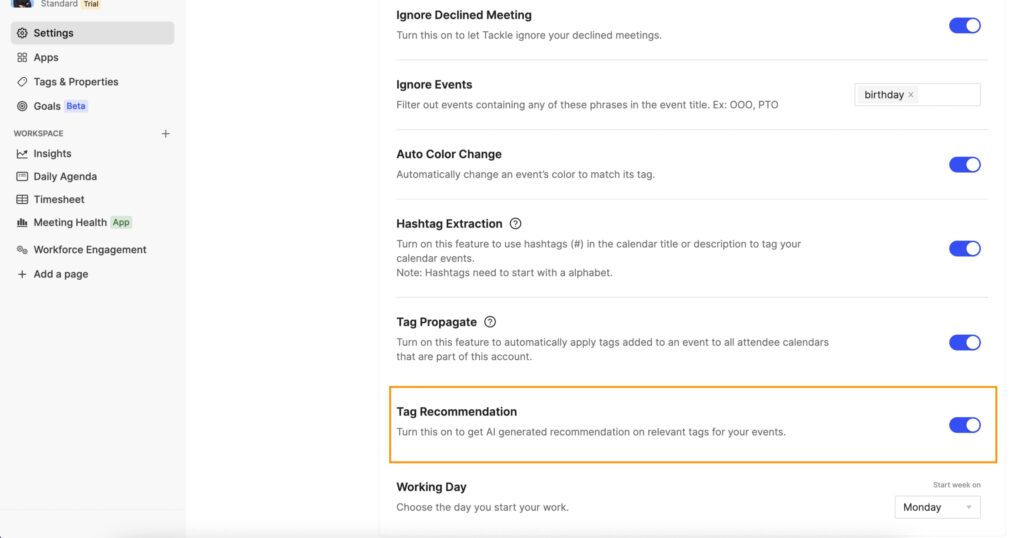 Now it's up to you to decide if you want to be notified when we suggest tags for events. In "Settings," you can choose between switching on or off the tag suggestions.
Meeting Average for a group of calendars (UI Improvement)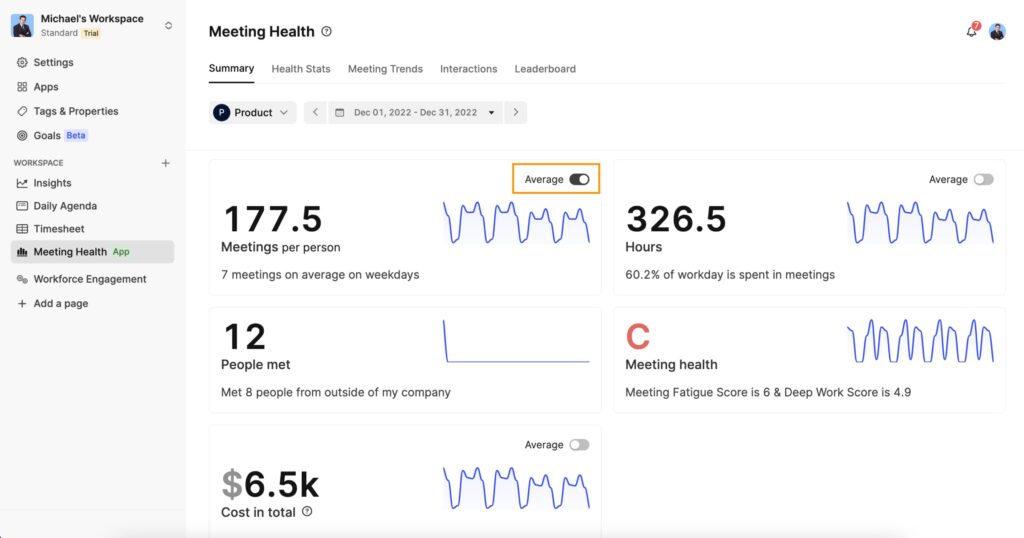 For meeting health, we have implemented a switcher for groups of calendars. Now you can switch to an average view to evaluate how your team's resources stack up against the norm