Jira is one of the most popular project management and issue-tracking software. Companies mostly use it for project management tasks such as bug tracking, progress reports, issue-fixing, etc.
With Jira, teams can plan, track, and manage their work and easily collaborate, making it easier to stay on deadlines. You have customizable reporting, workflows, and dashboards to fit your and your team's various needs.
What is JIRA used for?
Teams use Jira for its versatility and the wide range of features it provides. Some of these features include:
One of its top features is tracking and managing issues, making it the best choice for bug tracking or task management.
Using the agile boards, customizable workflows, and task prioritization features, you can excel at planning and organizing.
Reporting and dashboards 📊
Jira's robust reporting features and customizable dashboards can help track project progress and performance.
Jira provides a high level of customization in every aspect, catering to your team's specific needs.
All your favorite tools are in one place, as Jira provides seamless integrations with different software. It makes collaboration and data sharing hassle-free.
From software development to project management, Jira's features make it a viable option for teams in various industries.
Can JIRA be used for time tracking?
One of the interesting features is time tracking. You can track time in Jira by logging the hours you spend on specific issues or activities.
Tracking time in Jira by entering time worked and creating reports is less complex because of its user-friendly interface. These Jira time tracking reports help you closely monitor how time is allocated across projects.
So you can manage workloads and assess project progress. These time tracking reports in Jira can be an asset to help you stay organized and efficient in terms of project management, scheduling meetings, or other tasks.
If you're looking for a time-tracking tool to integrate with JIRA, Tackle can be your ideal solution. Sign up today for a free account.
Try the Tackle app. It's free, forever!
What is JIRA time tracking used for?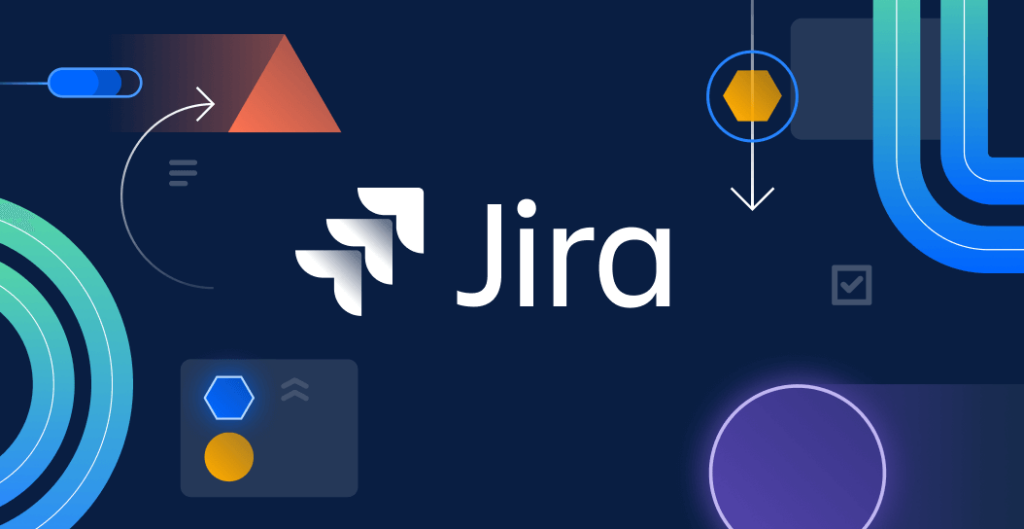 You can track time in Jira by availing of some of its incredible features such as:
1. Custom time logging: Time tracking in Jira is fun as you can categorize your work hours, making it simple to track time for different tasks.
2. Time tracking reports: Jira time tracking reports are detailed enough for you to get actual insights and make better decisions in the future.
3. Project efficiency: You can identify bottlenecks and optimize your team's workload by tracking time in Jira. So, project efficiency is enhanced.
4. Integration with other tools: Jira streamlines time-tracking by integrating with other tools, making collaboration smoother.
Time tracking reports by Jira help you closely monitor how time is allocated across projects.
Can you integrate with JIRA?
The following table contains a list of different tools that you can integrate with Jira to make life easier:
How do I do time tracking in JIRA?
If you are having trouble tracking time in Jira, this step-by-step guide will help you out:
Step 1: Open your web browser and log in to your account
Step 2: Go to Issue Details and click on the "Log Work" button
Step 3: Fill in the details in the Log Work interface, such as the amount of time, start date, etc. You can also add comments to describe the work.
Step 4: After filling in the details click the "Submit" button to save your entry
Step 5: Review all your time logs from the Work Log tab
Step 6: Go to project or dashboard settings and choose a reporting option. Select the type you want to generate, and you will have a Jira time-tracking report at your disposal
Jira's interface or options depend on the version and configuration you are using. Nevertheless, this guide should get you through Jira time tracking.
Should I use JIRA?
| Pros | Cons |
| --- | --- |
| Accurate time tracking for tasks | Initial setup may require some time |
| Customized time logging | Complex for small projects |
| Detailed reports for better insights | Extra costs for additional features |
| Better resource allocation and project efficiency | A steeper learning curve for some teams |
| Seamless integrations | |
| Caters to different industries and project types | |
You can refer to this table to evaluate whether time tracking in Jira is the right fit for your and your team's needs and projects.
Final verdict: JIRA + Time tracking software
So far, you have learned that Jira time tracking is a useful feature for companies. Also, Jira provides many integrations, making it a comprehensive tool.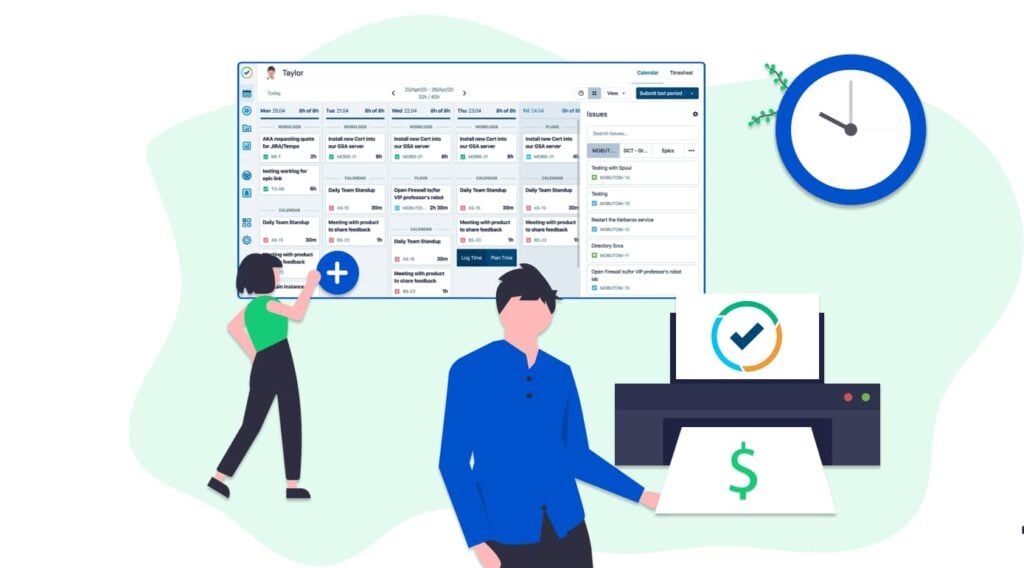 Jira also provides integrations with different core time-tracking software. What's the benefit? These time-tracking apps provide a more comprehensive picture of how time is allocated to teams.
The principle is simple. If you have a power, use it. Jira's combination with time-tracking software makes it more powerful and efficient. The information you generate from such integrations is invaluable.
In addition, many apps provide smooth integration with Jira, making time tracking in Jira more effective. Some of these tools are Tempo, Clockwork, Tackle, and so on.
If you want to learn more about time management and time tracking, do check out the following blogs: