We've been busy developing new features in response to your requests, and we're happy to walk you through everything we've improved and added this month.
Dynamic Dashboard
Create multiple pages of different reports and utilize powerful widgets to visualize data about your team, project, or sprint with a unique dashboard designed just by you.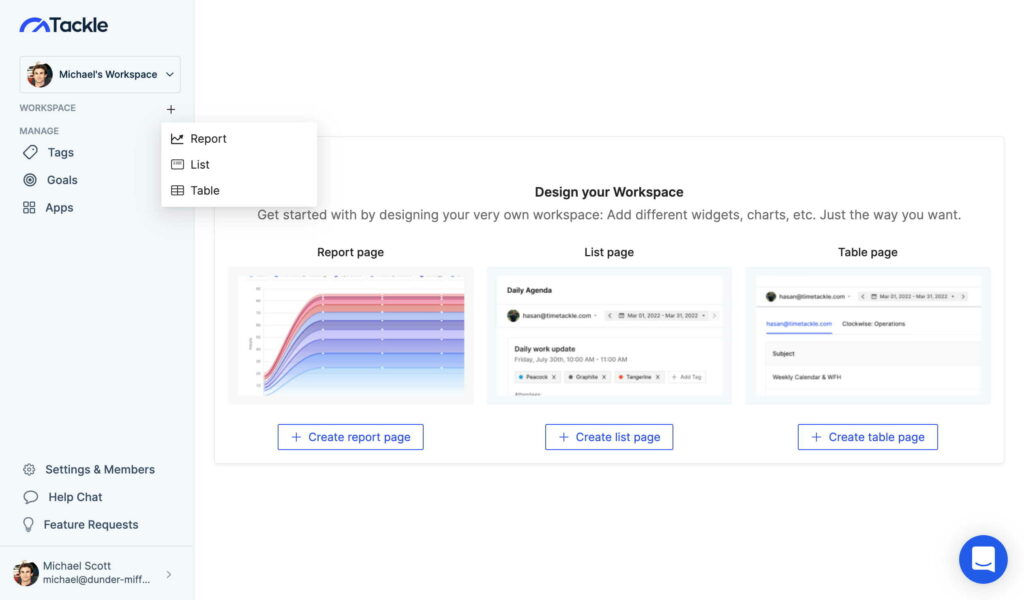 App Page [Integration]
This is one of our biggest updates yet. Now you can request integrations with other apps such as Asana, Jira directly with Tackle.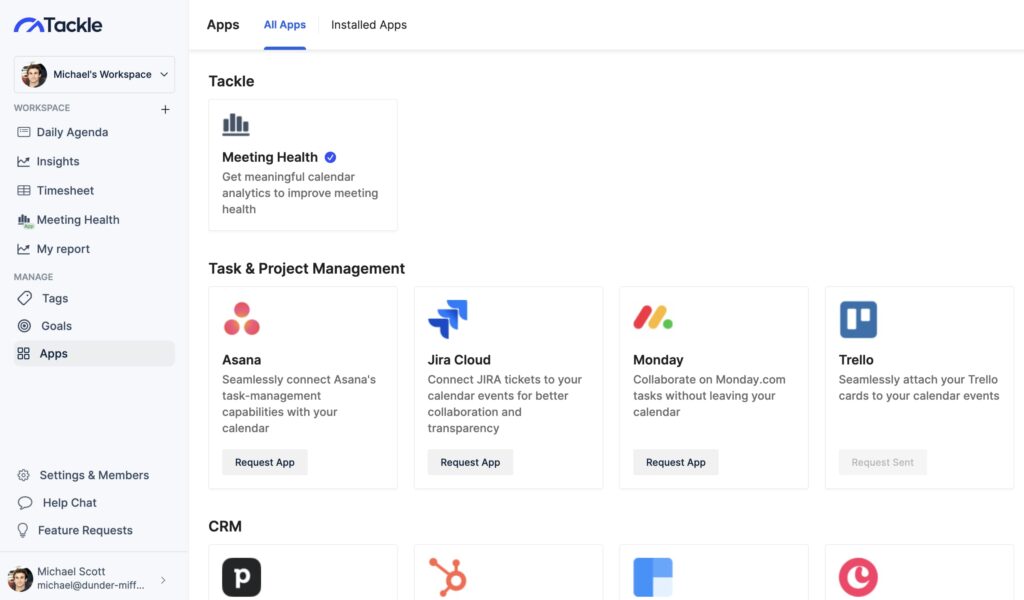 Meeting Health v2.1
We have completely revamped Meeting Health with version 2.1 and it's more powerful showing important stats like Deep Work Score.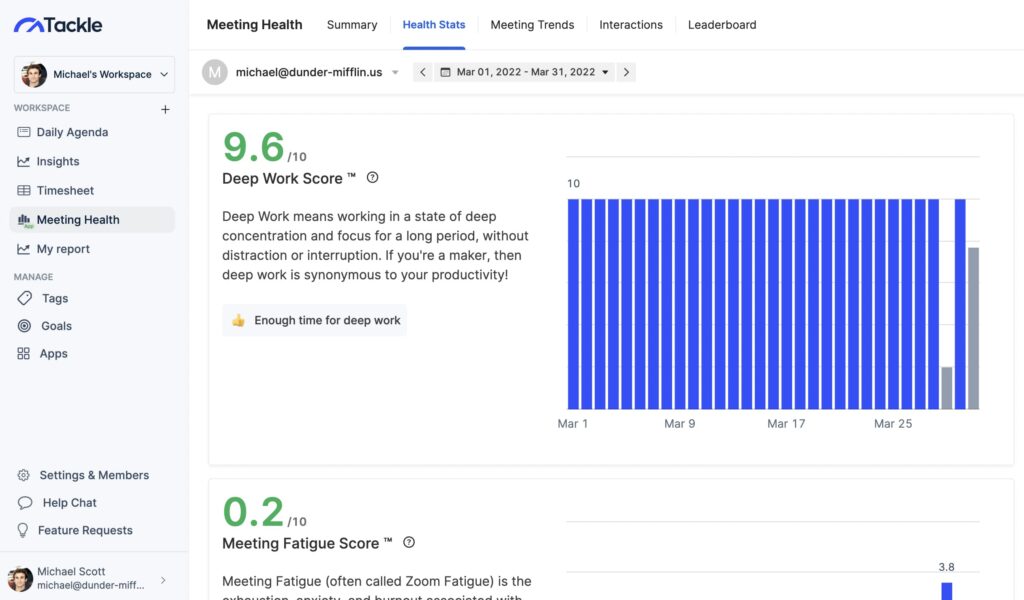 Other Improvements
Better and Improved UI- In response to user complaints, we've further improved our UI and UX to make Tackle, even more, user-friendly and seamless.
Common bugs fixed
There's more coming soon, we're continuously building to solve your problems.